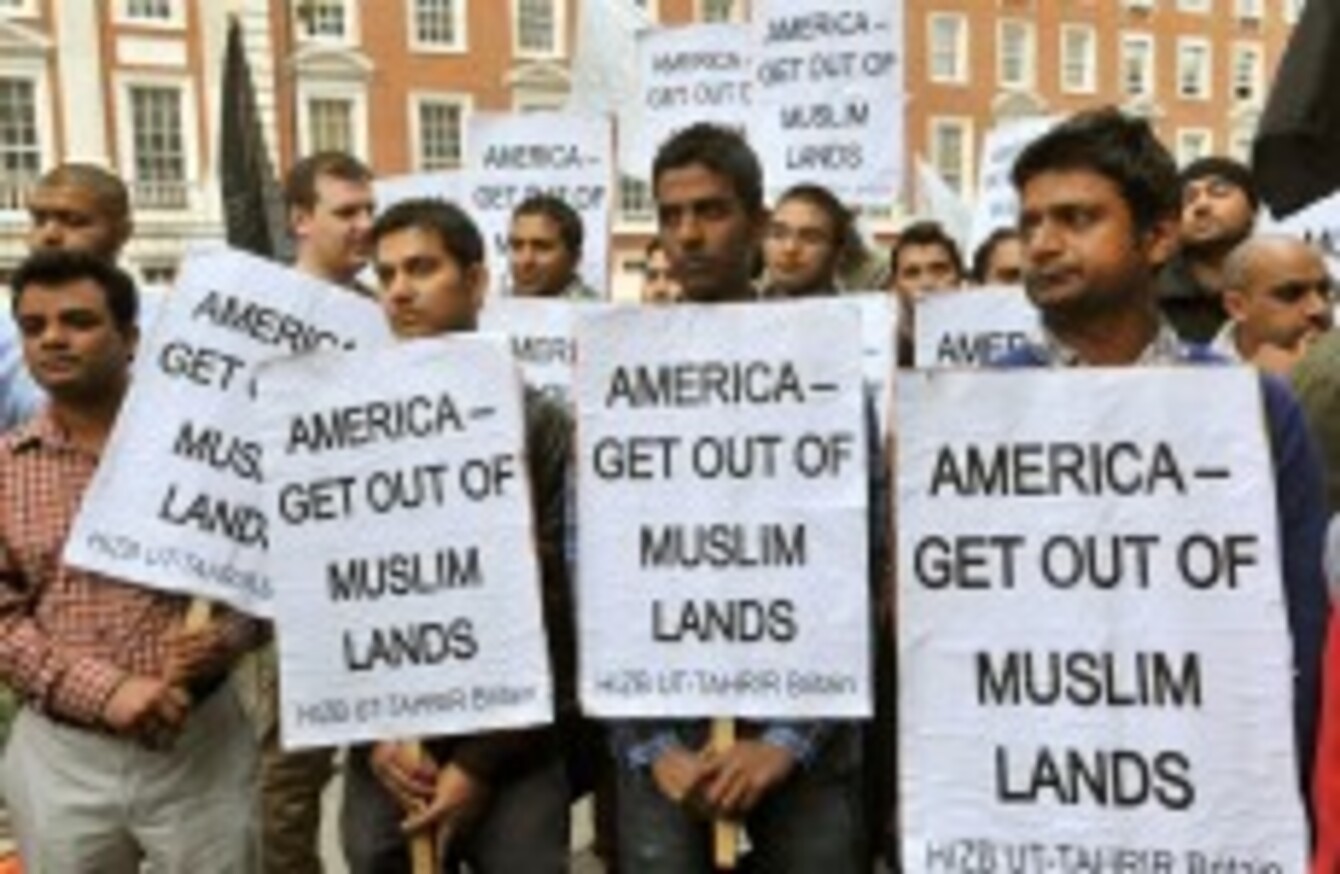 HUNDREDS OF PROTESTERS gathered outside the United States embassy in London on Sunday to protest an anti-Islam film that has caused outrage throughout the Muslim world.
Around 300 men and women joined in the protest, waving placards and chanting slogans outside the embassy building in central London, an AFP photographer reported.
Demonstrators chanted "Allahu Akbar" (God is greatest) and waved placards reading "USA dead" at the demonstration against the film, which has sparked sometimes violent protests in Muslim countries.
Furious protests targeting symbols of US influence have flared in cities such as Cairo in retaliation for the crude film made in the United States by a right-wing Christian group that ridicules the Prophet Mohammed.
In the worst incident of violence, the US ambassador to Libya, Chris Stevens, and three other Americans died when suspected Islamic militants fired rocket-propelled grenades at the US consulate in the eastern city of Benghazi.
Muslim pressure group Hizb ut-Tahrir, who campaign for an Islamic state with sharia law, protest outside the US embassy in Grosvenor Square, London, over a film mocking the prophet Muhammad. Image: John Stillwell/PA Wire/Press Association Images
Meanwhile, Canada has closed its embassies in Cairo, Tripoli and Khartoum today as a safety precaution for staff.
"We take the safety of our personnel and our missions overseas very seriously," Foreign Ministry official Rick Roth told AFP.