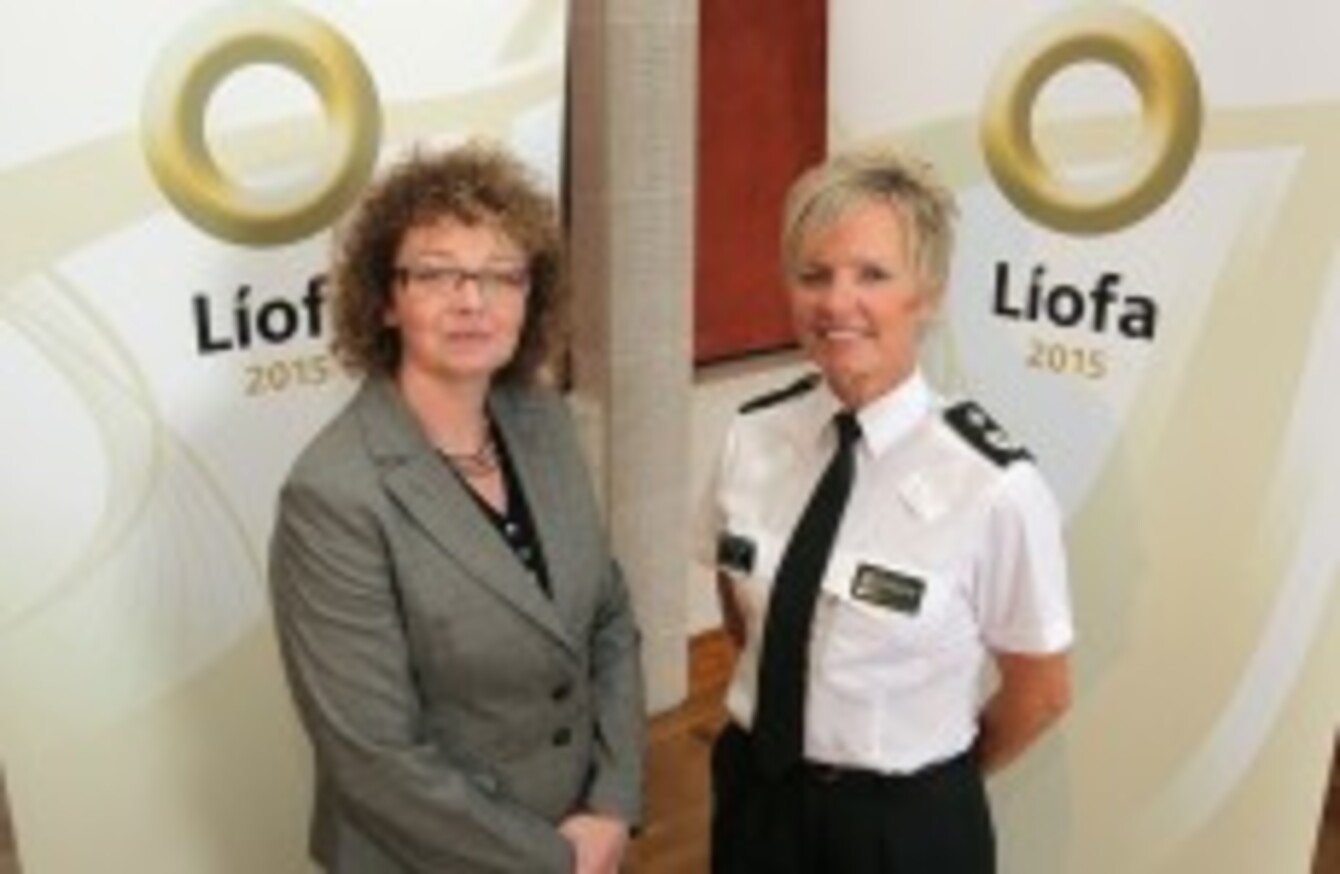 Culture Minister Carál Ní Chuilín and Deputy Chief Constable Judith Gillespie
Culture Minister Carál Ní Chuilín and Deputy Chief Constable Judith Gillespie
NOTHERN IRELAND'S CULTURE Minister wants 1,000 more fluent Irish speakers in the North by 2015.
Launching the Líofa 2015 initiative yesterday, Culture Minister Carál Ní Chuilín encouraged people "from all walks of life" to sign up to Irish lessons.
The project was launched to break down the political barriers which exist around the language.
The PSNI told TheJournal.ie that it has already received expressions of interest from about 150 officers who wish to learn the language or refresh their existing Irish speaking skills.
According to the Press Assocation, Deputy Chief Constable Judith Gillespie, who revealed she has learned some Gaeilge from CDs and books, said police officers wanted to reach out to all communities.
The service has previously run training courses in Irish, as well as other languages.
The launch was also attended by representatives from the GAA, as well as soccer and rugby organisations.
Ní Chuilín said that over many years Gaelic culture and the Irish language was seen by some to be threatening and as the preserve of just one section of our community.
This approach needs to be challenged," she said. "Attempts by opponents of the language to politicise it are counterproductive and wrong.

I want us to reach a position where the Irish language is learnt, spoken and enjoyed by people of all backgrounds and traditions.
Ulster Unionist Basil McCrea was at the launch yesterday and said he also wants the language to be depoliticised.
Líofa means fluent in Irish and those who sign up on the Department of Culture, Arts and Leisure website hope to become so by 2015.
As part of the Líofa Challenge, the Department will contact those who have signed up to see how there journey towards fluency is progressing.