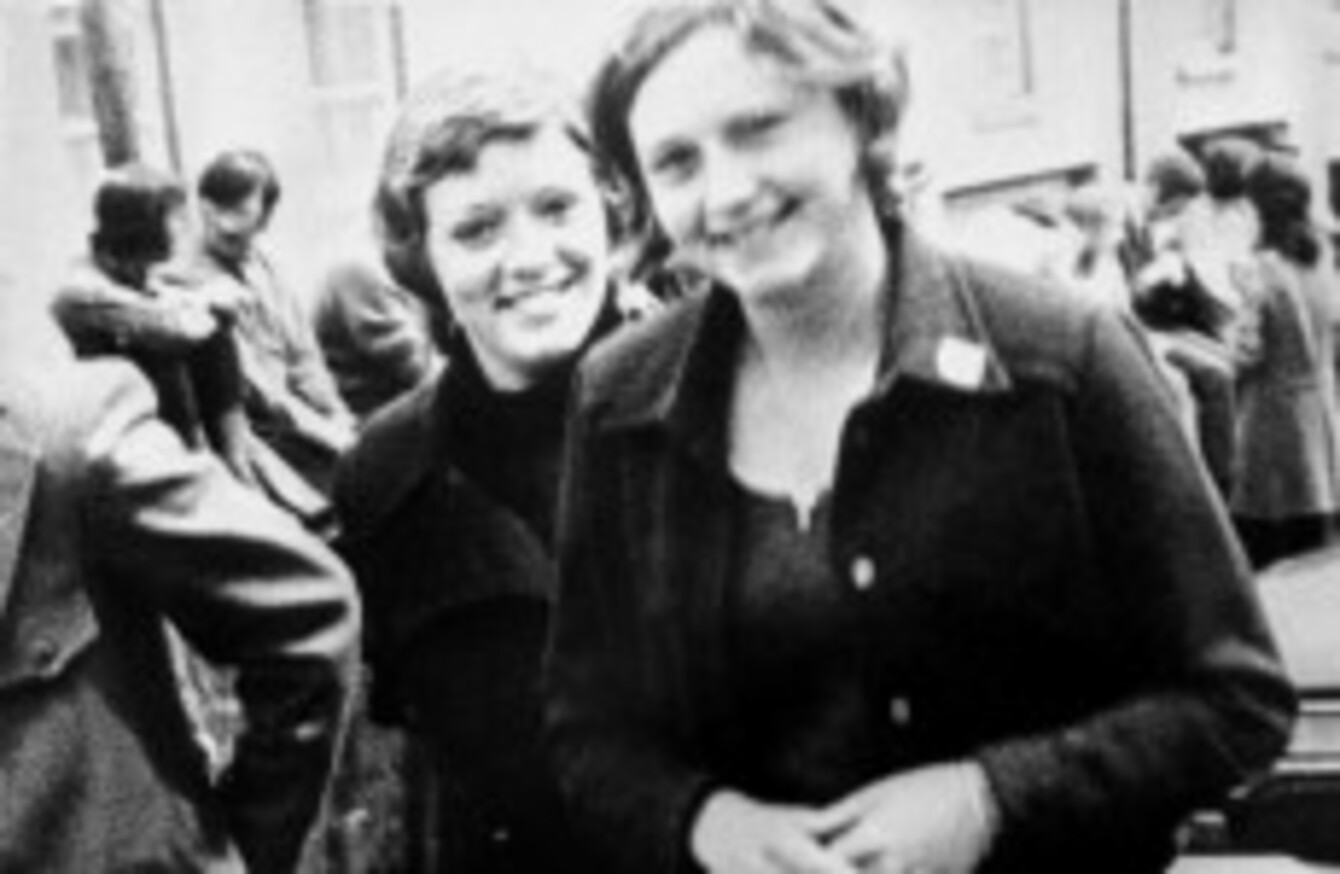 Dolours Price (left) and her sister Marian
Image: PA/PA Wire/Press Association Images
Dolours Price (left) and her sister Marian
Image: PA/PA Wire/Press Association Images
POLICE IN NORTHERN Ireland will be given access to a number of interviews carried out by academic researchers with the late IRA member Dolours Price following a US Supreme Court ruling today.
An appeal to keep the transcripts from being handed over to the PSNI was turned away by the judge this morning. That leaves in place a high court ruling which ordered Boston College to give the Justice Department portions of recorded interviews with the convicted IRA car bomber.
Federal officials want to forward the tapes to detectives investigating the 1972 murder of Belfast mother Jean McConville.
Price, who died in January, and other former IRA members were interviewed between 2001 and 2006 as part of The Belfast Project – a resource for journalists, scholars and historians studying the Troubles in Northern Ireland.
In October, a stay was put on the high court order to allow journalist Ed Moloney and former IRA member Anthony McIntyre – the men behind the oral history project – to appeal.
McConville is one of the Disappeared who were people that were abducted, murdered and secretly buried by the IRA. Her remains lay undiscovered for over 30 years until walkers on Shelling Hill beach in Dundalk came across them by chance in 2003.
The oral history project involved academics, journalists and historians conducting interviews with former republicans and loyalists about their activities during the long conflict, including Price who participated in the car bombing of a London court in 1973 which injured over 200 people.
-Additional reporting by Associated Press