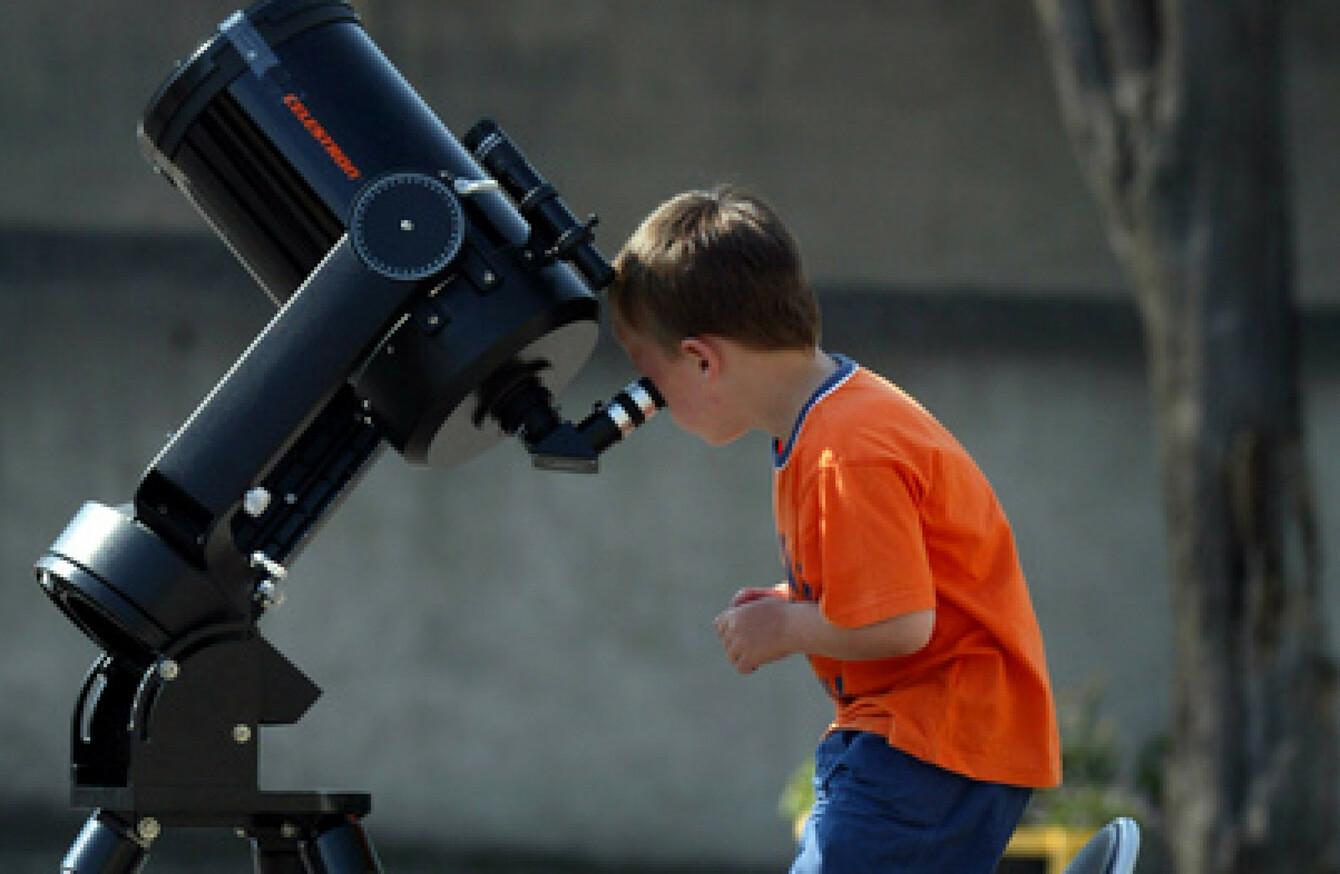 Image: Gareth Chaney/Photocall Ireland!
Image: Gareth Chaney/Photocall Ireland!
IRELAND'S MOST POWERFUL telescopes are being set up for members of the public this evening.
Astronomy Ireland is holding the free event at its headquarters in Blanchardstown.
Chairman of Astronomy Ireland and Editor of Astronomy Ireland magazine David Moore said, "The moon is the most amazing sight to see in a telescope.
"The telescopes will give members of the public a view of the craters, mountains and vast seas of frozen lava that pepper the moon's huge surface."
The moon is roughly 3,500 km (2,160 miles) wide and roughly 400,000 km (240,000 miles) from Earth.
Moore explained that the moon was made when another planet that was half the size of Earth crashed into the Earth and a huge cloud of molten rock was flung into space and formed the moon.
"Since then rocks in space have smashed into the moon leaving the countless 'craters' that can be seen peppering its surface with a telescope.
The telescopes are so powerful that they will not only show the craters, but also the mountains that are often thrown up in the centres of the craters by the blast of the impact millions of years ago.
Astronomy Ireland, a non-profit group for members of the public interested in space, is setting up the telescopes at its Headquarters in Rosemount Business Park, Blanchardstown at 7pm.