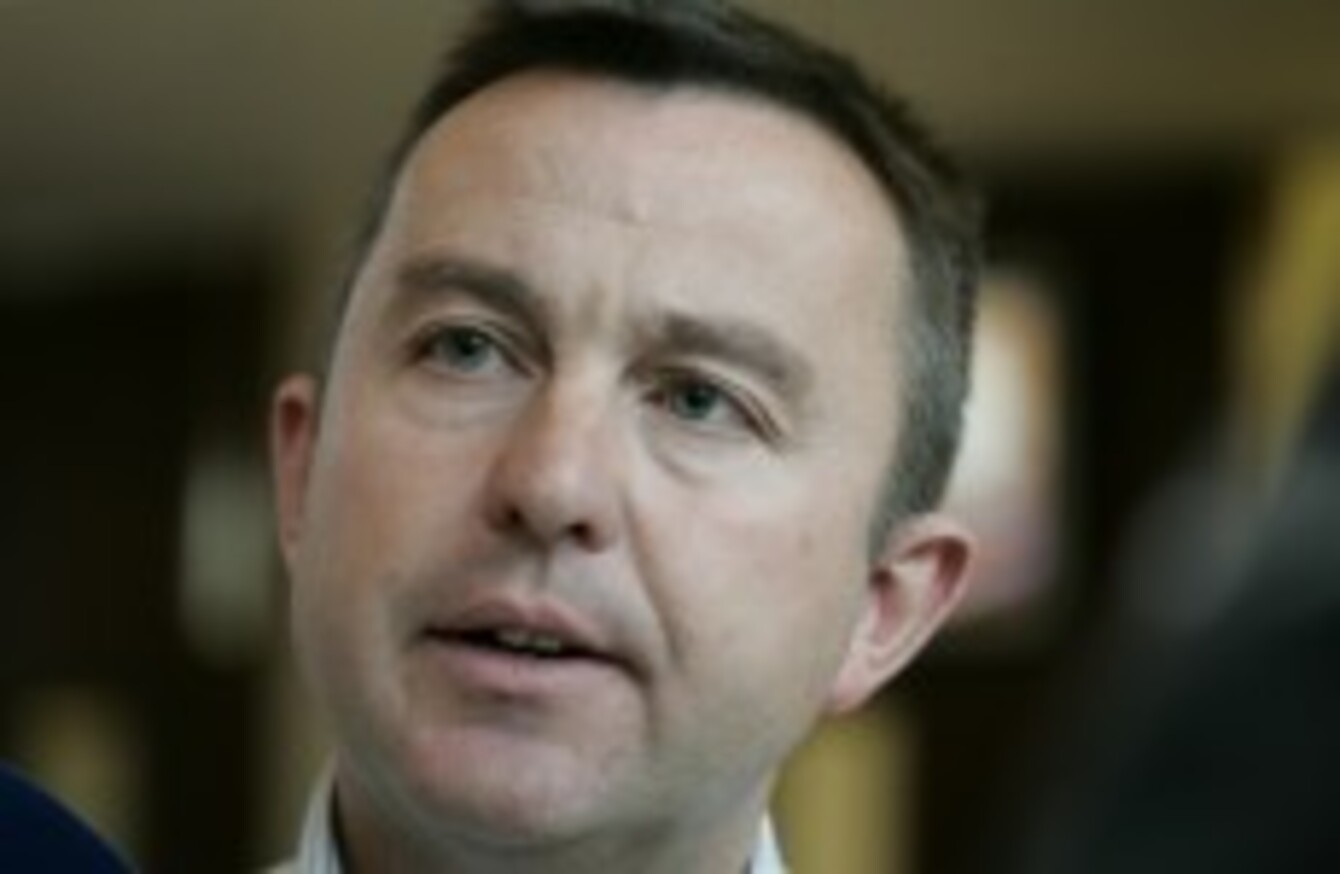 Brian Hayes
Image: Eamonn Farrell/Photocall Ireland
Brian Hayes
Image: Eamonn Farrell/Photocall Ireland
THE LANDMARK CROKE Park Agreement for public service reform needs more "urgency" on the ground if it is to succeed, Minister of State Brian Hayes has said.
Hayes, who has responsibility for public service reform and the OPW, said that cost-cutting measures agreed when striking the deal with unions now needed to be followed up with a push to implement reforms at a basic staff level.
He said that his "backside is on the line" over the reforms – and warned that if savings are not achieved, then enforced pay cuts may be necessary. The Minister of State was speaking on Newstalk Breakfast.
"Implementation needs to be approached with greater urgency in all sectors," Hayes told a BT Public Service Reform breakfast briefing today. "Management agendas that were hard won in Croke Park now need to be pursued by sectoral management even where that means that they have to go into a difficult negotiating space."
Don Thornhill, chairman of the National Competitiveness Council, told RTÉ's Morning Ireland this morning that the public service was "hidebound" by outdated practices and regulations.
Some of the changes to working practices are likely to prove controversial with unions. Hayes said targets for reform included holidays and sick leave, work rosters, and "performance management". He added:
The benefits that these reforms will yield are significant; not only in terms of savings needed by the State in relation to fiscal consolidation, but in the delivery of more cost effective, integrated, customer-focused public services.
Last November, the Government unveiled plans for 23,000 jobs to be lost from the public sector payroll through "natural wastage", and the cancelling of a number of projects.
State bodies have been accused by unions of breaking the Croke Park agreement in making cuts. Yesterday the Irish Nurses and Midwives Organisation said that a 25 per cent cut to medical staff in the outpatient departments of Cavan and Monaghan hospitals was in breach of the deal.