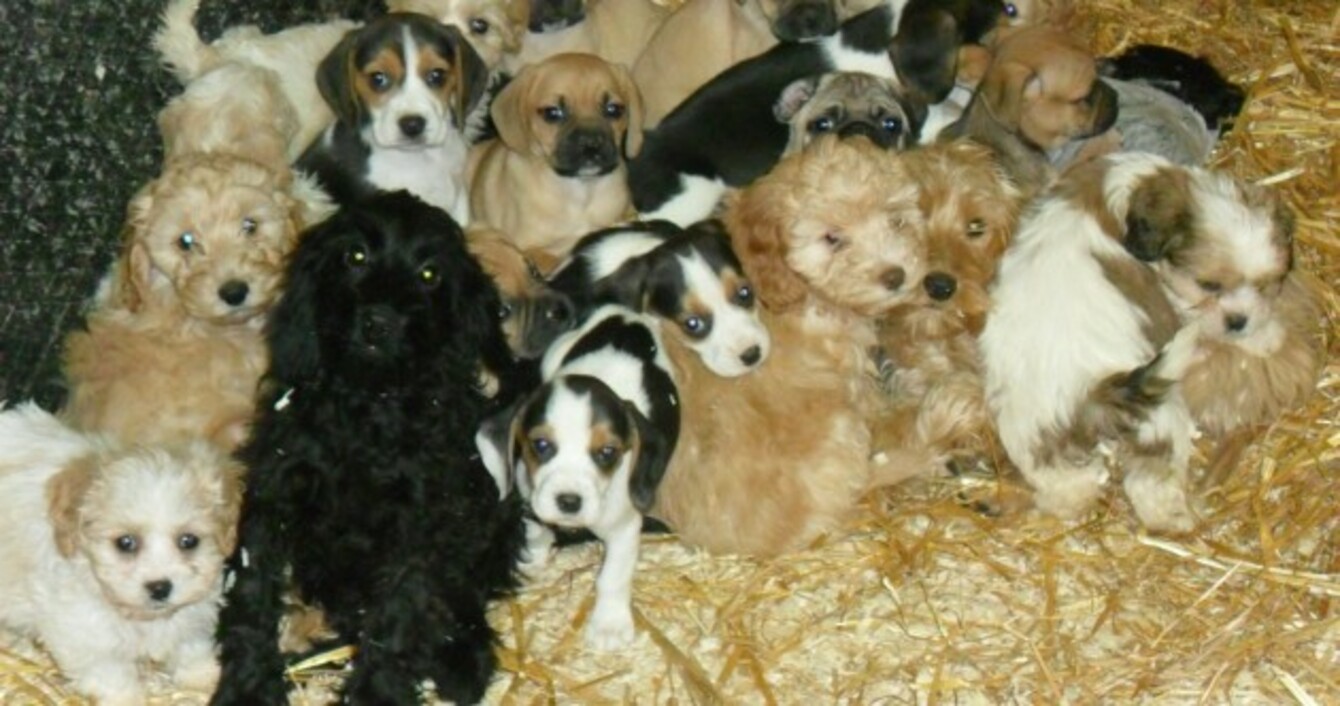 Image: Garda Press Office
Image: Garda Press Office
THE DSPCA HAS taken 56 puppies into its care after they were found during a Garda and Customs joint operation yesterday.
The dogs were discovered when a van was stopped and searched at Dublin Port at about 8pm.
A 46-year-old man was arrested at the scene and brought to Store Street Garda Station. He has since been released without charge and investigations are ongoing.
The DSPCA have taken the pups into quarantine and safety. This is the second puppy rescue this week, both of which have been a result of attempted animal trafficking.
Spokesperson Gillian Bird told TheJournal.ie that the van was stopped as it was boarding a UK-bound ferry.
"The pups are in better condition than the animals rescued earlier this week," she said. "But there are still a number of underlying problems and some of them are still quite young. We estimate the youngest is about six weeks old."
On Monday, up to 50 young puppies were discovered in two cars at Coolock in Dublin. They will all be looking for homes shortly but will need to stay in the care of the DSPCA for the moment as they are evidence in the case against two men who have been charged in relation to the alleged trafficking.
Donations "to give the puppies a second chance" can be made to the DSPCA here.