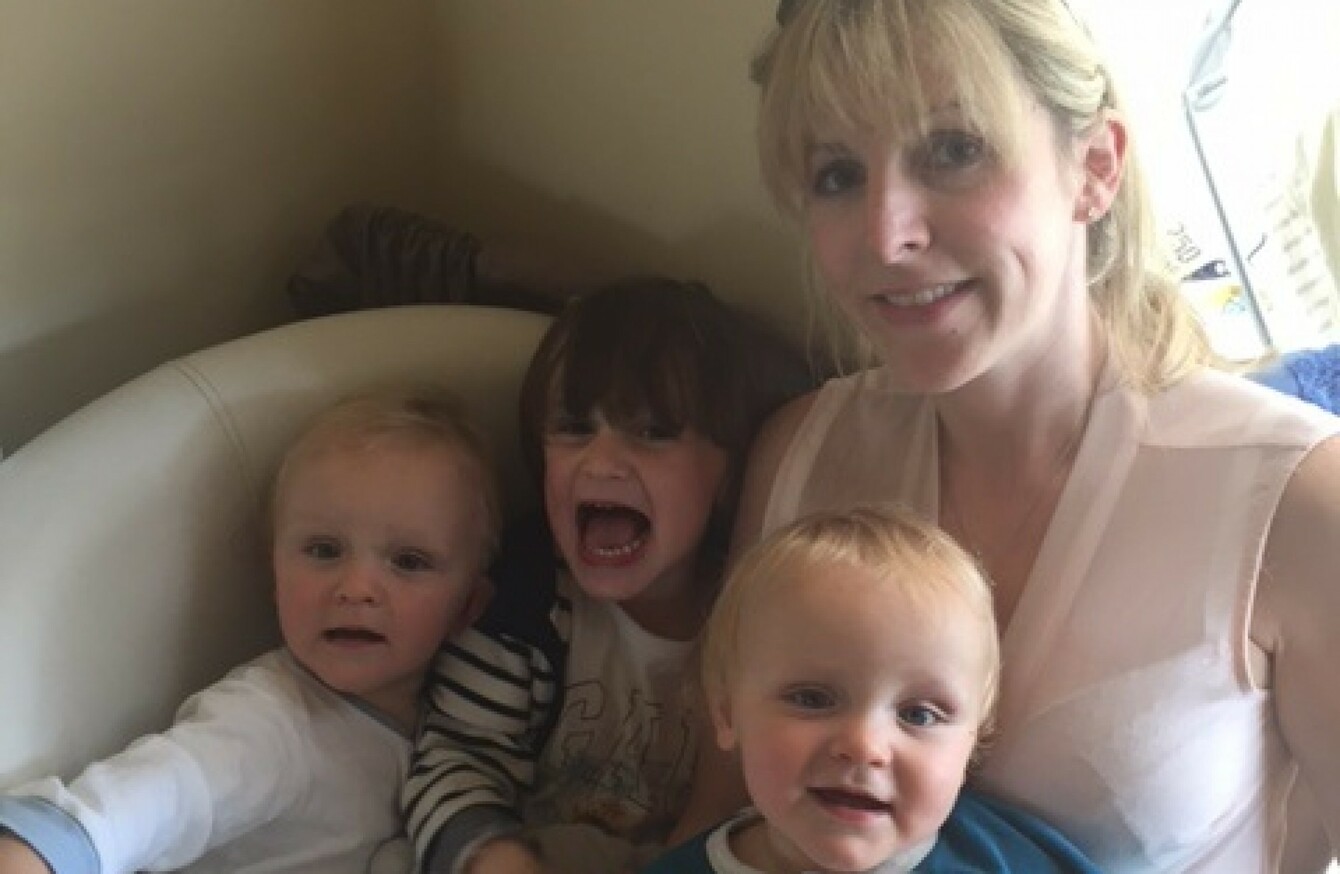 Image: Sarah Daly
Image: Sarah Daly
SARAH DALY NEVER thought she'd be able to quit.
"I thought I was a hopeless case," she admits.
"I was so addicted. I started when I was 17 and I was smoking then until about 2013."
She catches herself and does a quick moment of mental arithmetic, then adds: "God, I didn't realise it was that long. I was smoking for 18 years."
Sarah started off as many people do – as a teenager, with a pack of ten lasting an entire week at first, but soon upping to ten a day when she got into college. By the time she reached the working world, it had increased again to around 20 a day and remained at that level for the next decade and beyond.
"I always wanted to quit," she says.
"I remember even doing exams in my last year in college smoking, and thinking it would help with my stress levels. But it made it an awful lot worse. From then on I wanted to quit – I just didn't see how I could how it would be possible."
Sarah continues:
I felt I couldn't possibly live without them. From the first cigarette in the morning, before breakfast even, that set the pattern for the day.
Good news
It was actually some good news that finally prompted Sarah to stub them out for good – she discovered she was pregnant.
"It forced me to give up. The guilt would have killed me. At this point I had been trying for ten years to give up – I felt panicked, like 'I can't do this'. So I rang up the Smoking Cessation Officer in the Rotunda."
She was so reassuring. She told me that she believed I could quit and I wouldn't have asked for help if I didn't really want to stop. She made me feel like I wasn't a lost cause.
"I thought to myself 'if I don't do it now, I'll never do it'."
Sarah credits the advice and support of the Smoking Cessation Officer, both physical and psychological, with getting her through the uphill battle of first cutting down sharply and then totally giving up.
She understands how insurmountable a task it seems at first for many people, but the strength of will power and support got her through. "I gave up drinking 15 years ago and I found that easier."
Since that pregnancy, Sarah has twin boys and has successfully stayed off cigarettes for almost four years.
The future
When asked if she feels much better having quit, Sarah is emphatic: "Definitely. Definitely, definitely. My chest is less tight, less wheezy. I get less chest infections and colds. I've more energy."
With the benefit of hindsight, she doesn't miss smoking at all.
I thought it was calming me, helping my stress levels. You think it's doing whatever you want to believe it's doing for you, but actually it's doing nothing at all.
Cravings have since disappeared for her and she hasn't looked back – even seeing smoking with new eyes (and nose). "The smell of them, I hate that now. I was in denial before – I thought I was immune to the smell!"
Sarah is kept busy running around after her 3-and-a-half-year-old son as well as her 18 month twin boys, and she laughs: "I'm wrecked. I'm so wrecked. But if I was still smoking, it'd be a hundred times worse."
"That's it, really. You want to be around for them. And you want to be healthy for them."
Have you quit smoking? Share your words of wisdom for other readers in the comments section.
Quitting is best for you and your baby. Let the HSE help – their free QUIT support programme has already helped thousands to quit successfully. The QUIT Team are standing by, ready to help you.
You can call 1800 201 203, email support@quit.ie, text QUIT to 50100 (it's free), tweet @HSEQuitTeam or contact them on Facebook at facebook.com/HSEQuit.