DONALD TRUMP HAS had a busy second year as President of the United States.
How much of it has stuck in your mind?
Fill in the blanks: In January, Trump tweeted that he had a larger and more powerful BLANK BLANK than Kim Jong Un.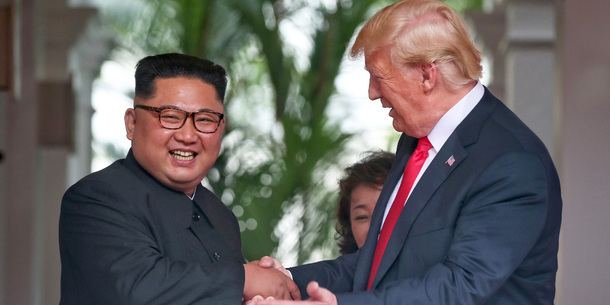 PA


When Trump reportedly described Haiti and other African countries as "shithole countries", which country did he say the US should accept more people from?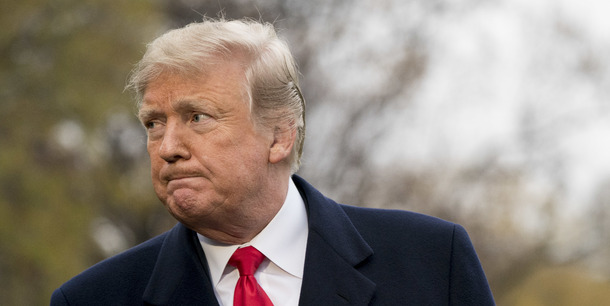 PA


Trump posthumously pardoned boxer Jack Johnson - what crime had he been convicted of?
PA
Housebreaking with intent to steal
Transporting women across state lines for immoral purposes
Effecting a public mischief


How did Trump describe Canadian prime minister Justin Trudeau after the G7 summit in June?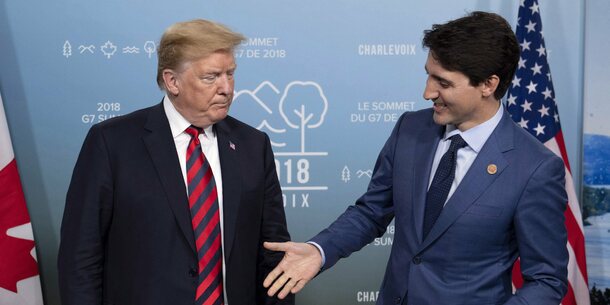 PA
"Very dishonest and weak."


How many Russian diplomats did the United States expel after the UK nerve agent attack?
PA


Whose security clearance did Trump revoke on 15 August, citing "erratic behaviour"?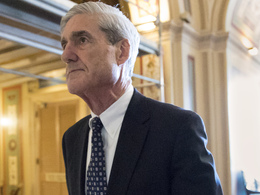 PA
Robert Mueller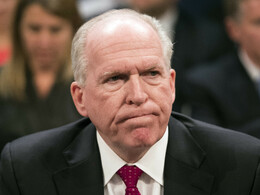 PA
John Brennan
PA
James Comey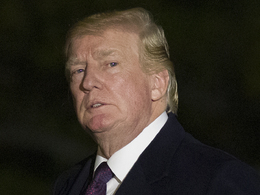 PA
His own


When did Democrats in the Senate reveal they had received an allegation of sexual assault against Trump's nominee for the Supreme Court, Brett Kavanaugh?
PA


How many migrant children did Homeland Security say had been separated from adults by June as a result of Trump's 'zero tolerance' policy?
PA


Which book about Trump did Bob Woodward write?
PA


Who did Trump first suggest may be responsible for the murder of journalist Jamal Khashoggi?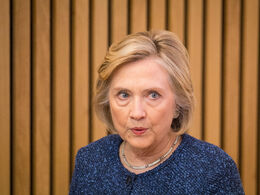 PA
Hillary Clinton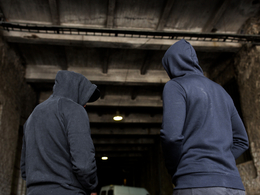 Shutterstock
"Rogue killers"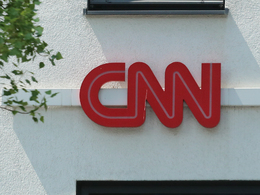 CNN
PA
Islamic State


How much "golf-related revenue" did Trump report collecting from his Doonbeg resort?
PA


In a joint press conference with Vladimir Putin in Helsinki, what did Trump say when asked about Russian meddling in the 2016 US elections?
PA
"I don't see any reason why it would be [Russia]."
"I don't see why it wouldn't be [Russia]."
"President Putin said it didn't happen so it didn't happen."


What was the name of the journalist who had his access suspended after refusing to give up the microphone at a press conference?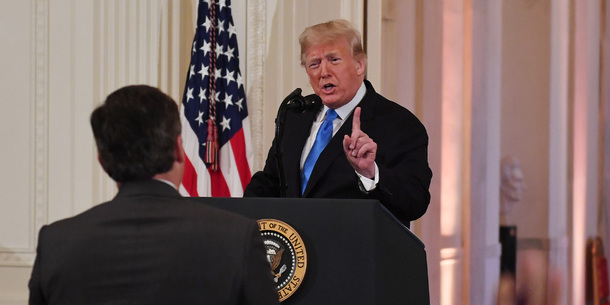 PA


Who did Trump describe as "a very stable genius"?
PA
Mike Pence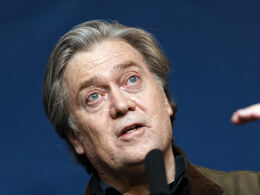 PA
Steve Bannon
PA
Vladimir Putin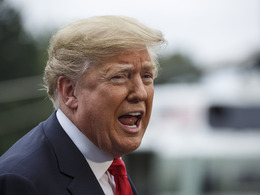 PA
Himself


Who did Trump thank for falling oil prices in November?
PA
His Secretary of the Treasury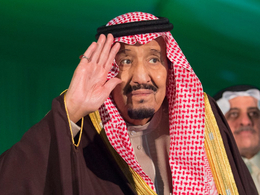 PA
King Salman of Saudi Arabia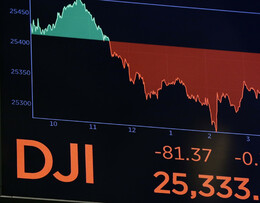 PA
The Federal Reserve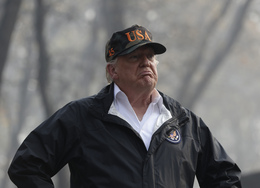 PA
Himself Answer all the questions to see your result!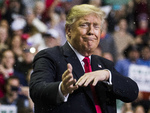 PA
You scored out of !
When they go low, you go high!
Top marks!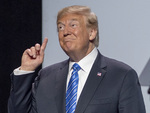 PA
You scored out of !
Yes You Can!
You've been paying attention...
PA
You scored out of !
Make quizzes great again
Nice try.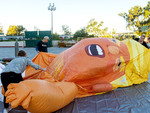 PA
You scored out of !
Hope
As in hope you do better next time...