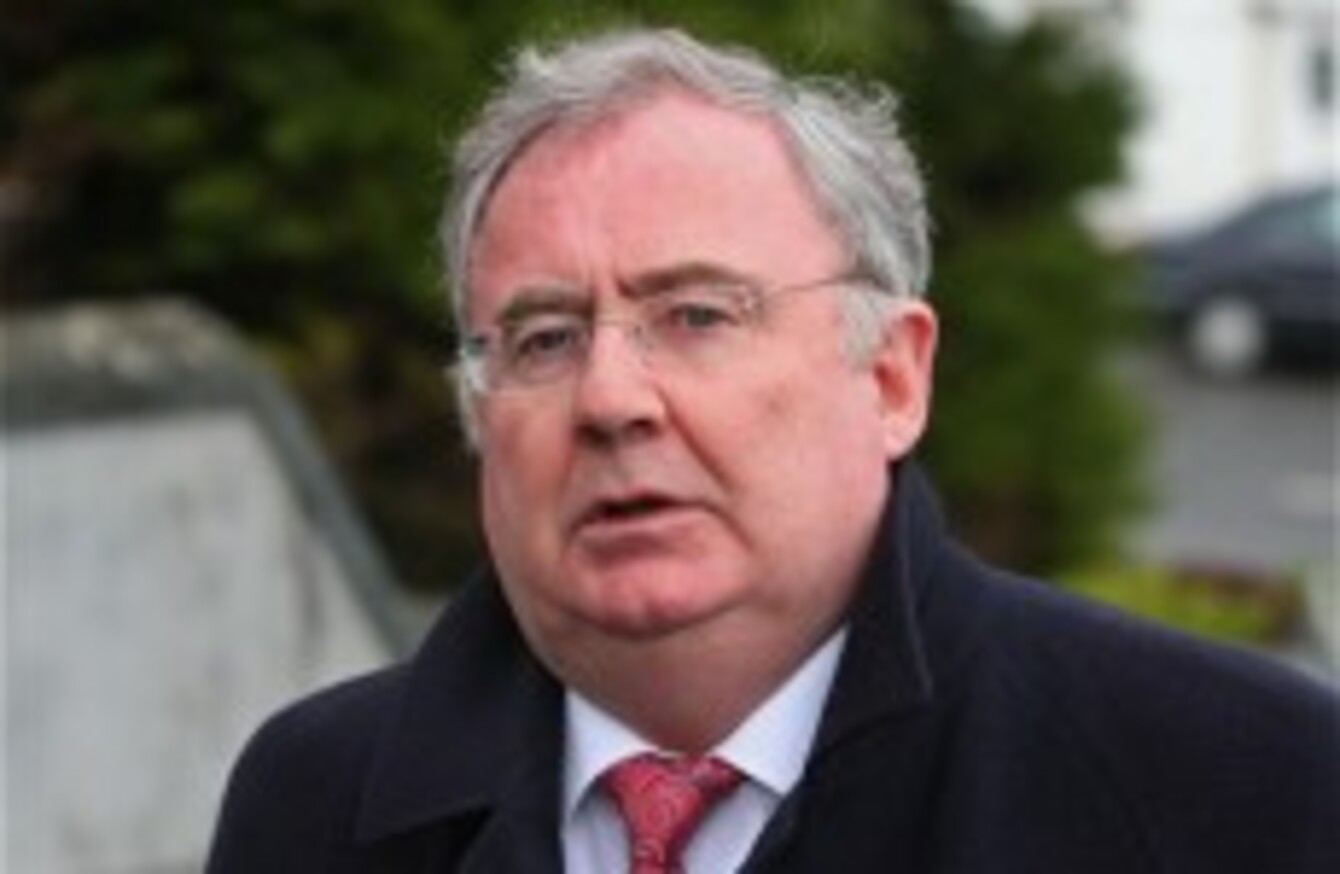 Image: Julien Behal/PA Wire
Image: Julien Behal/PA Wire
THE SECOND DAY OF Dáil statements and reactions to the findings of the Moriarty Tribunal kicked off today with Minister for Communications Pat Rabbitte commending Justice Moriarty for compiling a "clear and well-structured" report.
Speaking in a near-empty Dáil chamber this afternoon, Rabbitte said that the report had found no fault in the government of 16 years ago but said he agrees with the view that the current government will be judged on how it responds to the tribunal report.
He quoted the report when saying that government officials "had no means of knowing" if then-Minister Michael Lowry was transmitting information to Esat's Denis O'Brien.
The minister then said that the government has outlined its commitment to legislate a new code of laws specifying the relationship between ministers and civil servants in the programme for government.
Those regulations will "identify the true decision makers and indicating their accountability" for those decisions and provide support for civil servants who need to stand up to "political masters who are less attentive to the requirements of due process and sound administration", Rabbitte said.
The Labour minister added that corporate donations to individual candidates, politicians and politcial parties would be banned, but said this didn't mean all previous donations were unsound. "We plan to regulate lobbyists and lobbying," he added.
He said that "business and politics working together" would lead Ireland out of its current economic difficulties, but said, "today let us in this house resolve that in future that relationship will be conducted openly and in atmosphere which the public can be confident that it is free from any impropriety or suspicion of impropriety".
Rabbitte also said that the government plans to hold a referendum on providing Dáil committees with the power to fully investigate issues of public concern, in an effort to speed up processes such as the Moriarty Tribunal.