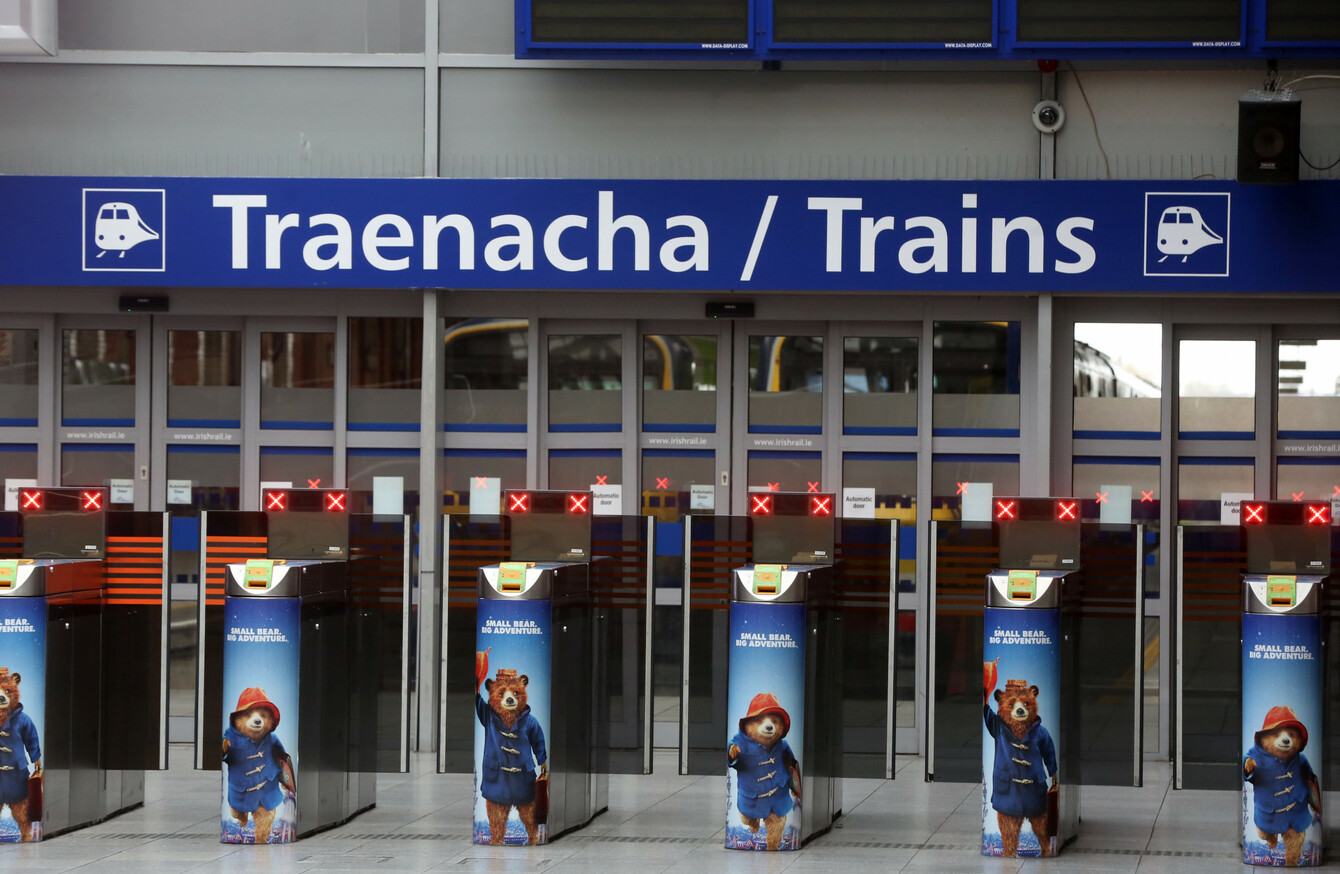 Image: Sam Boal/RollingNews.ie
Image: Sam Boal/RollingNews.ie
THE NATIONAL BUS and Rail Union (NBRU) has accepted an invitation to go to the Labour Court in an attempt to avoid three more strike days.
However, it warns that a resolution is unlikely.
Staff went on strike yesterday, the second such day of action. Staff have not received a pay increase in a decade.
Pay talks at the Workplace Relations Commission (WRC) collapsed last month and a solution doesn't seem likely at present.
Further 24-hour work stoppages are planned on Tuesday 14 November, Thursday 23 November and Friday 8 December.
NBRU General Secretary Dermot O'Leary, however, said that the talks are not guaranteed to bring about a solution.
Whilst accepting that the Labour Court's invitation is a potential step forward in attempting to resolve this debilitating and unnecessary dispute, it should be borne in mind that the intransigence displayed by Irish Rail management, together with tacit support from the Department of Transport, will make an overall resolution to this dispute more difficult than it might otherwise have been, had the company (over recent weeks), acted in an appropriate manner, with both its own staff and the state's third-party industrial relations institutions.
"The extraordinary statement by the Taoiseach in the Dáil yesterday, where he singled out the state-owned Córas Iompair Éireann group of companies by suggesting it is "always necessary" to have a few days of strikes, neglected to mention that our colleagues in the privately operated Luas were involved in 12 days of strikes in their pay dispute and clearly demonstrated a blueshirt bias at the heart of Government against the State-owned Public Transport providers."
It's understood that Irish Rail workers are seeking a pay rise in the region of 3.75%, in line with what some other public transport workers have received.
An Irish Rail spokesperson yesterday said the company is "loss-making" and wants to "improve our employees' earnings, but only in a way which the company can afford".
The Labour Court hearing on the Irish Rail dispute is set for 11.30 am tomorrow.