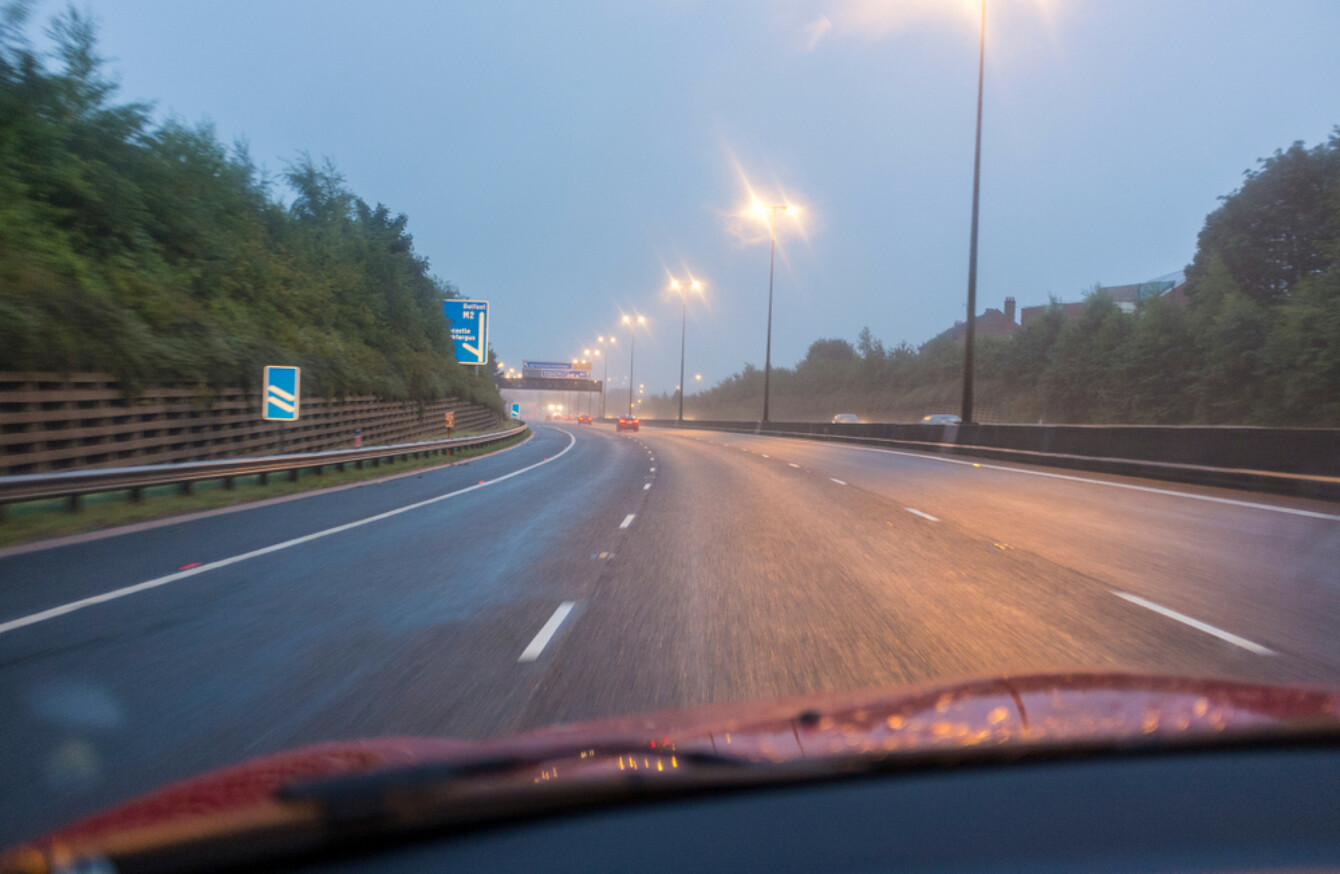 Image: Shutterstock/riccar
Image: Shutterstock/riccar
IT'S HARDLY A torrential downpour – but all parts of the country are experiencing rain today after one of the longest spells of warm, dry weather in decades.
Road users are being advised to take extra care as a result.
"Take care on the roads today," Dublin Fire Brigade tweeted.
"After long dry spells rain causes oils, rubber and other contaminants to rise to the surface of the road making them very slippy.
"Leave extra braking space, and take bends a little slower."
Authorities have been dealing with a number of collisions today – with drivers in several areas reporting slippery conditions.
In Westmeath this afternoon gardaí were dealing with overturned vehicle on the  eastbound side of the M4/N4 between Junction 13 Correllstown and Junction 14 The Downs.
Additionally, according to the latest update from AA Roadwatch:
"There is a fuel spill on the local road between Ballymore and Moyvore Rd outside Ballymahon. Caution is advised."
A drought advisory remains in place until at least Wednesday in spite of the showers and misty conditions today.
"There will be small rainfall amounts at times over the coming days," Met Éireann said  in its latest update of the advisory.
"However, there will be no significant reduction in soil moisture deficits."
In terms of the outlook beyond mid-week, Met Éireann says that the Atlantic will dominate our weather for the coming days and that while there will be no significant rainfall amounts before Wednesday, there are some signs of more significant rainfall on Thursday and early on Friday.
There could be heavier falls in northern and northwestern counties, according to the forecaster, but amounts elsewhere are expected to be relatively small.
Overnight water restrictions are due to come into effect in the Greater Dublin Area from tomorrow night.