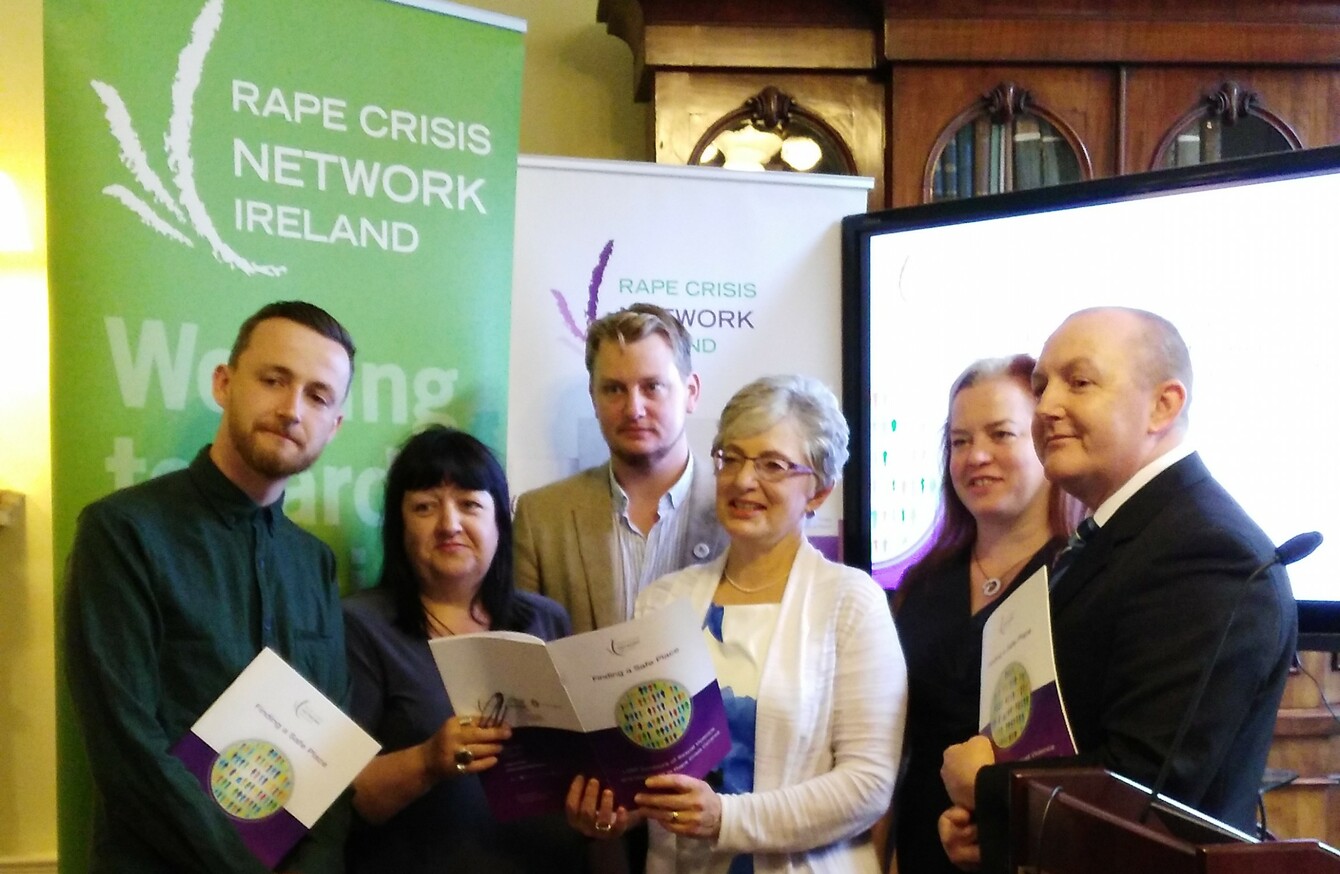 Image: Liz O'Malley
Image: Liz O'Malley
THE RAPE CRISIS Network Ireland (RCNI) said today that Ireland needs to introduce hate crime legislation in Ireland.
In a new report, the RCNI looked at the types of sexual violence experienced by LGB survivors. It found that LGB survivors were more likely to have experienced multiple incidents of sexual abuse, and they generally took longer to report these incidents.
RCNI director Clíona Saidléar said hate crime legislation would make it easier to protect vulnerable LGBT victims.
The research is based on the year 2013 and covers 88 lesbian, gay or bisexual survivors who attended one of the 15 rape crisis centres around the country, 4% of the total number of survivors that year.
The key findings of the report are:
Lesbian, gay and bi (LGB) survivors have higher levels of multiple incidents of sexual violence than heterosexual survivors.
Gay and bi males had almost twice the levels of rape of heterosexual males – 63% compared with 34%.
47% of LGB survivors waited over 10 years to report the abuse, compared with 21% of heterosexual survivors
LGBT survivors are less likely to rely on family and parents and instead rely much more on friends and partners.
In the case of LGB survivors, 88% of the perpetrators of sexual violence were male (compared with 97% in heterosexual cases). 8% were males and females perpetrating together, and 4% were females alone or with other females.
Of the lesbian and bi survivors who became pregnant, all terminated their pregnancy.
(Note: Transgender survivors were not included in the analysis as numbers were too low, hence the use of LGB to refer to the statistics in the report.)
Hate Crime Legislation
Dr Clíona Saidléar, director of RCNI says "the evidence in this report makes a strong case for the need for hate crime legislation. LGBT people are targeted by homophobia and hate."
Hate crimes involve violence where the perpetrator targets the victim due to prejudice against their particular group.
Currently Ireland has the Prohibition of Incitement to Hatred Act 1989 which makes it an offense to incite hatred against a particular group, but it does not criminalise those who commit the crimes against that group except under general legislation.
Odhrán Allen, director of mental health at the Gay + Lesbian Equality Network said:
When we asked people in the LGBTIreland research 'what one thing would help you feel safer as an LGBTI person in Ireland?' the top thing that everyone spoke about what protection, and the main protection was legal protection.
I think it's really critical that the issue of hate crimes legislation is addressed because there is a lack of reporting physical and domestic sexual violence in Ireland in general… and this leads to the problem being severely underestimated.
Both the Transgender Equality Network Ireland (TENI) and the Irish Council for Civil Liberties called for the introduction of hate crime legislation in recent years.
Government Response
In response, Minister for Children and Youth Affairs, Katherine Zappone, said: "We have every reason to hope the information and recommendations in this report will make a difference." She said she would "particularly attend to the recommendations."
When asked if the government would introduce hate crime legislation, Minister Zappone said:
I am aware from my previous work in the Seanad the importance of progressing some form of hate legislation so I would say I'd be particularly keen to examine that and to try to move it forward in some way or to try to encourage colleagues to do something…
The Rape Crisis Network Ireland had their funding cut by 70% last year.