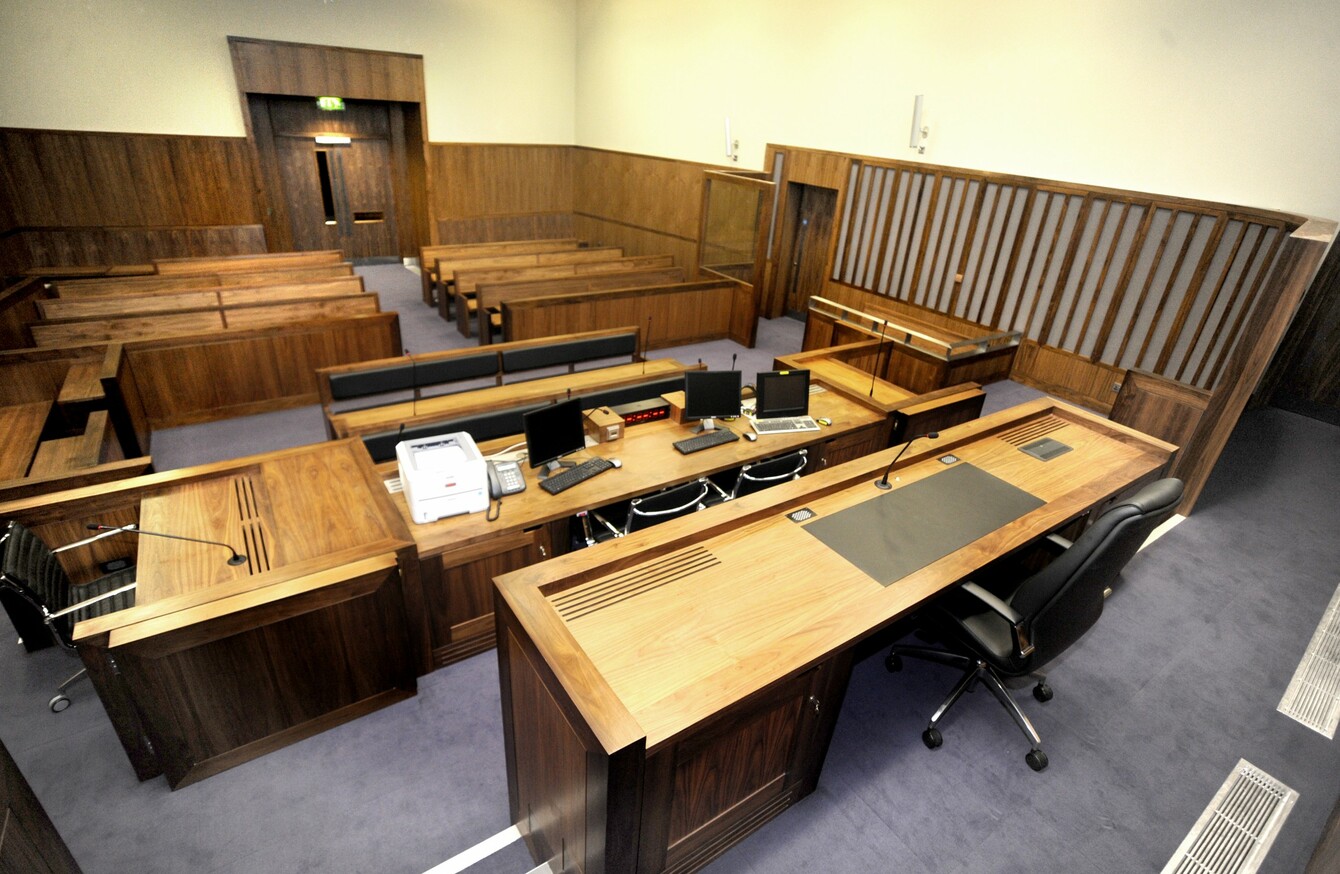 Image: Sasko Lazarov/Photocall Ireland
Image: Sasko Lazarov/Photocall Ireland
THE JURY IN the trial of a man accused of raping his wife on Christmas Day in 2003 has failed to reach a verdict.
The 44-year-old Dublin man, who cannot be named for legal reasons, had pleaded not guilty at the Central Criminal Court to two counts of rape, one count of oral rape and one count of anal rape of his then-wife on 25 December 2003.
The trial heard the man allegedly raped the woman on the couch after putting their young children to bed on Christmas night.
Justice Patrick McCarthy discharged the jury of eight women and four men after they failed to reach a decision upon which at least ten of them could agree. They had been deliberating for over four hours when the foreman told the judge "they had exhausted all options".
Earlier in the trial, the man took the stand and told Patrick Gageby SC, defending, that he had consensual sex with his wife that night. He said they had both had several drinks that evening and were both drunk.
He said when he came downstairs after putting the children to bed, his wife was lying on the couch. He told the court they started "kissing and fondling". He said he sought to have oral sex but the woman said no and they had vaginal sex instead.
When asked if he had anal sex with her, the man replied, "Not that I was aware of".
He said the following morning, his wife was cooking breakfast in the kitchen and she said to him, "Do you know what you did last night?"
'Pure shock'
"She then proceeded to tell me that I raped her," the man told the court. "There was no massive argument. I just went into pure shock I think."
The man eventually left the marital home, returned for some time and left again. The trial has heard varying accounts as to when exactly that happened. The couple legally separated in 2007.
The man said that he had sexual relations with his wife on a number of occasions after the alleged rape. He said when he returned to the family home, he eventually moved back into the marital bed before his wife packed his bags and he left again.
Prosecution barrister John O'Kelly SC said the man's assertion that he moved back into the marital bed was a "very recent invention" and "untrue".
The man denied this was the case.
O'Kelly put it to the man that on Christmas Day 2003, he raped his wife and told her, "I've been waiting to do this for a long time" before anally raping her. He submitted the man also told her, "You're my wife".
"Those words sum up what your intent of having sex with (your wife) on this night was," O'Kelly said.
"No," the man replied, adding they were a married couple having "marital intercourse".
O'Kelly said: "Unfortunately on this night, your wife didn't want sex and she made it very clear that she didn't want sex. She had a difficult day."
"The only 'No' I heard was when I looked for oral sex," the man said.
Justice McCarthy thanked the jury and exempted them from further service for a period of ten years.