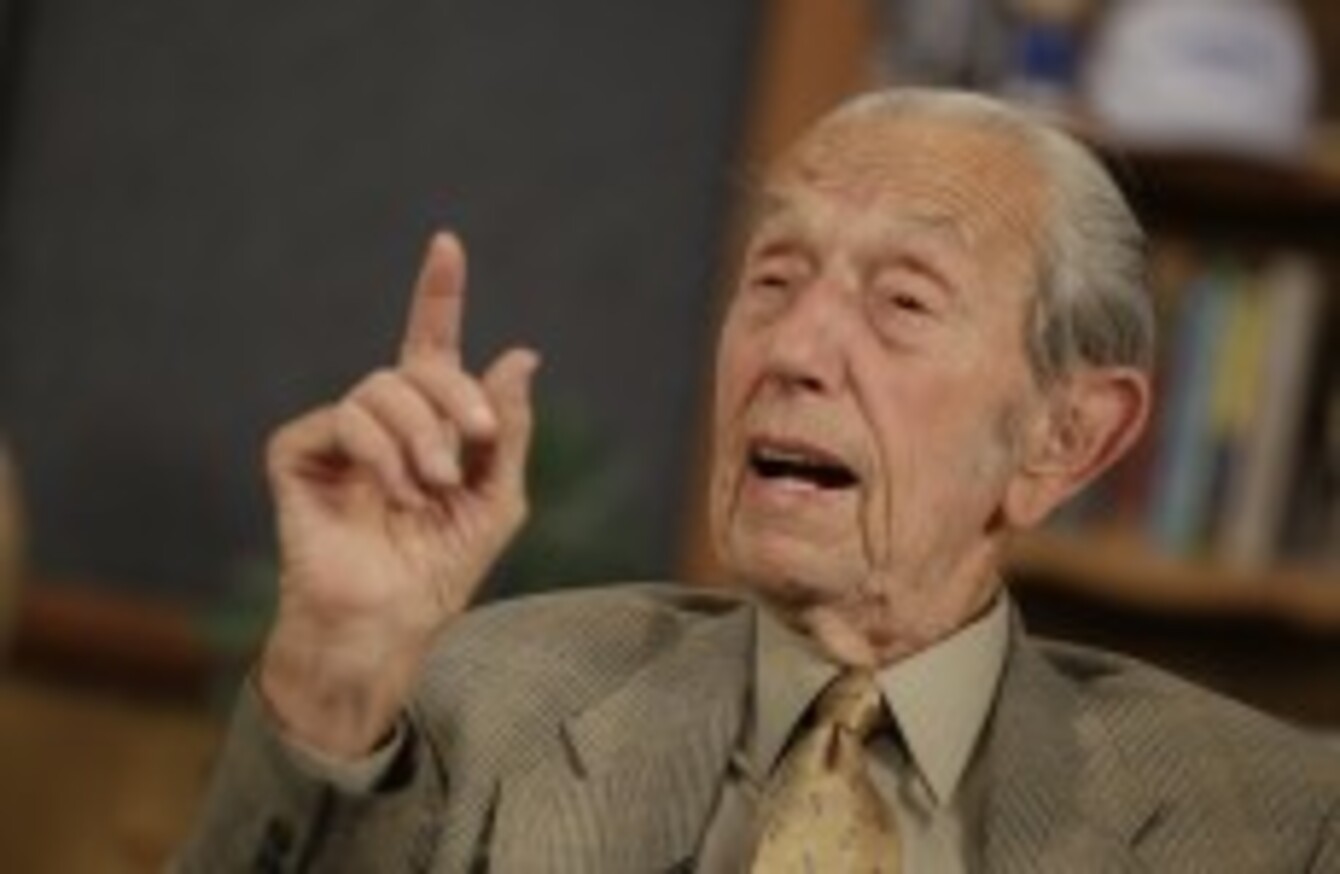 Image: Marcio Jose Sanchez/AP
Image: Marcio Jose Sanchez/AP
THE CALIFORNIAN PREACHER who predicted that the world would end on May 21 – and who still thinks his prediction will come true in October – has been moved to a nursing home to recover from a stroke.
Harold Camping, 89, who preaches on the Family Radio network, suffered a stroke on June 9 and has been moved to a skilled nursing facility elsewhere in California to recover and undergo rehab.
Camping's weekly radio show has been broadcasting re-runs for the past month in his absence, and AP said it was unclear whether the show would ever return.
Campang and his station had spent millions trying to raise awareness of the May 21 apocalypse date which he said came precisely seven millennia after the Great Floods of Christian teaching, which are said to have created the seas.
Camping had previously predicted that the world would end in September 1994, and later attributed Earth's survival to a mathematical error on his own part.
Revising his prediction to October 21, five months after his original doomsdate, Camping said he had come to realise that May 21 would rather mark 'the beginning of the end'.