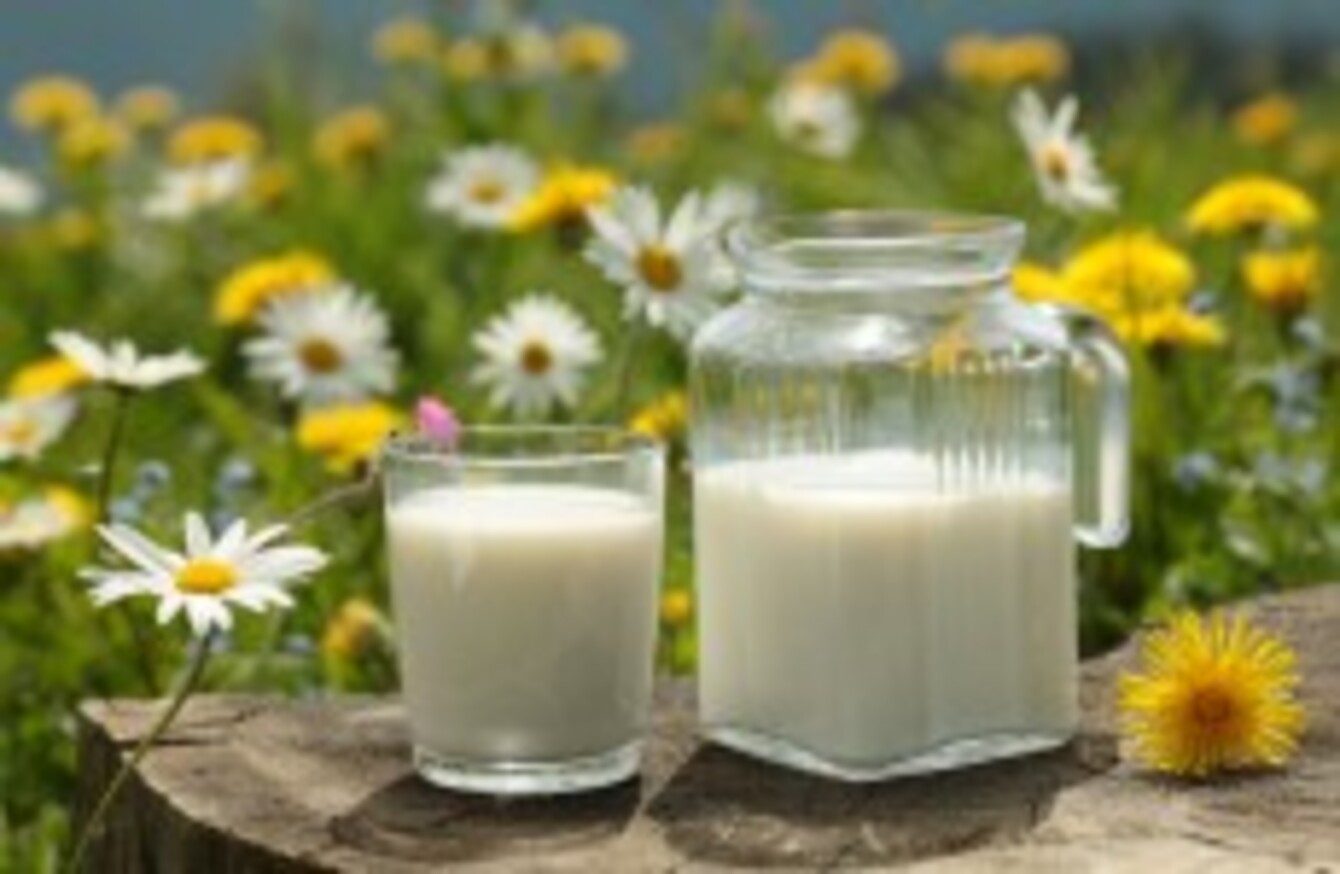 Image: Shutterstock/Shulevskyy Volodymyr
Image: Shutterstock/Shulevskyy Volodymyr
DO YOU DRINK raw milk? If you do, you're in the minority – and the Food Safety Authority of Ireland (FSAI) has a message for you.
It is reiterating its long-standing recommendation to consumers not to drink raw milk "given the potential risks involved".
Its latest comment comes on the heels of the release of an expert opinion published by the European Food Safety Authority (EFSA) today. In it,the EFSA said that drinking raw milk can pose health risks to consumers and in some cases result in serious illness, said the FSAI.
The FSAI strongly recommends that all milk consumed or sold for direct human consumption in Ireland should be pasteurised.
Boiling milk
The majority of milk on sale in Ireland is pasteurised.
If you do want to drink raw milk, the FSAI says you should, "at a minimum, boil the milk before drinking it to kill potentially harmful bacteria", in line with EFSA advice.
The EFSA's announcement says that:
Raw milk can carry harmful bacteria
Implementing good hygiene practices at farm level is essential to reduce the risk of raw milk contamination
Maintenance of the cold chain is also important to prevent or slow bacteria growth in raw milk.
These practices alone do not eliminate the risk
Boiling raw milk before consumption is the best way to kill many of the bacteria that could make people sick
The FSAI said that pathogens such as E. coli O157 (VTEC), Salmonella, Campylobacter and Listeria can cause severe foodborne illnesses and can be found in raw milk.
Professor Alan Reilly, CEO of the FSAI,  Food Safety Authority of Ireland said:
In recent months, we have studied reports from different parts of the world which show that children are at real risk when drinking raw milk. In Australia, the death of a child and the hospitalisation of four others were associated with drinking raw milk in December last year. In the UK, six cases of E. coli, including five cases in children were linked to farms selling raw milk from cows late last year.
#Open journalism No news is bad news Support The Journal

Your contributions will help us continue to deliver the stories that are important to you

Support us now
Prof Reilly also said there is "no justification" for advocating consumption of raw milk as a method of improving our immune systems. "The risks far outweigh any perceived benefits," he said.
The FSAI said it recognises that farm hygiene and animal health have improved "immensely" over recent years, and "this is a credit to all of those concerned".
But it said there is still a risk that contamination of milk with pathogens of faecal origin can occur during the milking process, and that this necessitates pasteurisation.
"Improving on-farm sanitation and hygiene will improve quality, but will not always guarantee safety," said the FSAI.