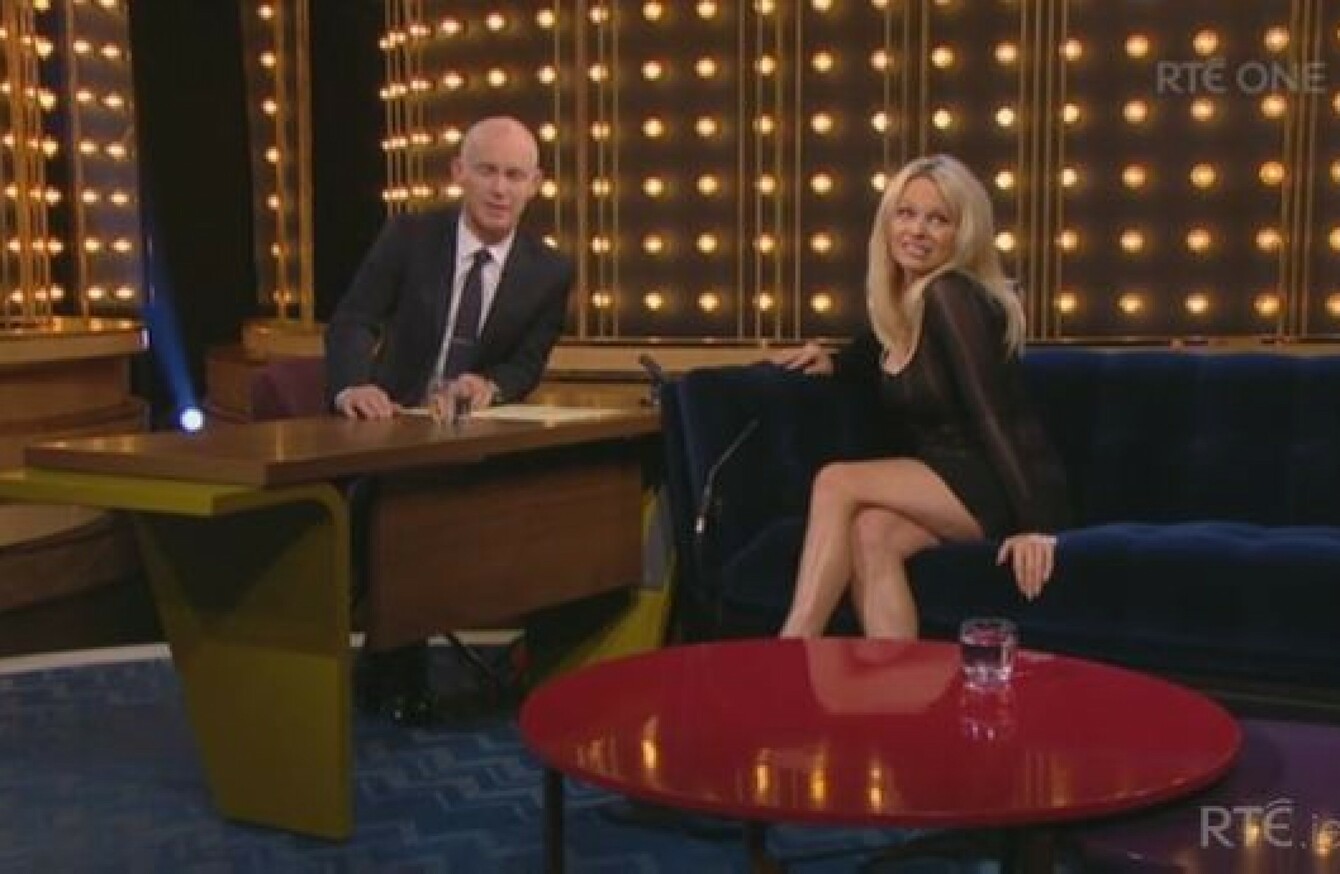 Image: RTÉ
Image: RTÉ
RTÉ HAS CONFIRMED it received a number of complaints about an interview Ray D'Arcy did with Pamela Anderson on Saturday night.
After the interview, in which D'Arcy made jokes about the size of Anderson's breasts and a photo of her "on your knees in front of the Prince of Montenegro", there was a massive backlash online.
Some users said the interview was "sexist" while others branded it "disrespectful". The national broadcaster confirmed today that nine formal complaints were lodged and it received a further seven calls and emails "offering negative feedback on the segment".
RTÉ has declined to make any further comment on the interview.
A spokesperson for the Broadcasting Authority of Ireland told TheJournal.ie it received one query in relation to this segment of the Ray D'Arcy Show and the woman was referred to RTÉ. The BAI complaints process requires complainants first get in touch with the broadcaster.
"In the event that the complainant is dissatisfied with the outcome of their interaction with the broadcaster, they may lodge a complaint with the BAI," they said.