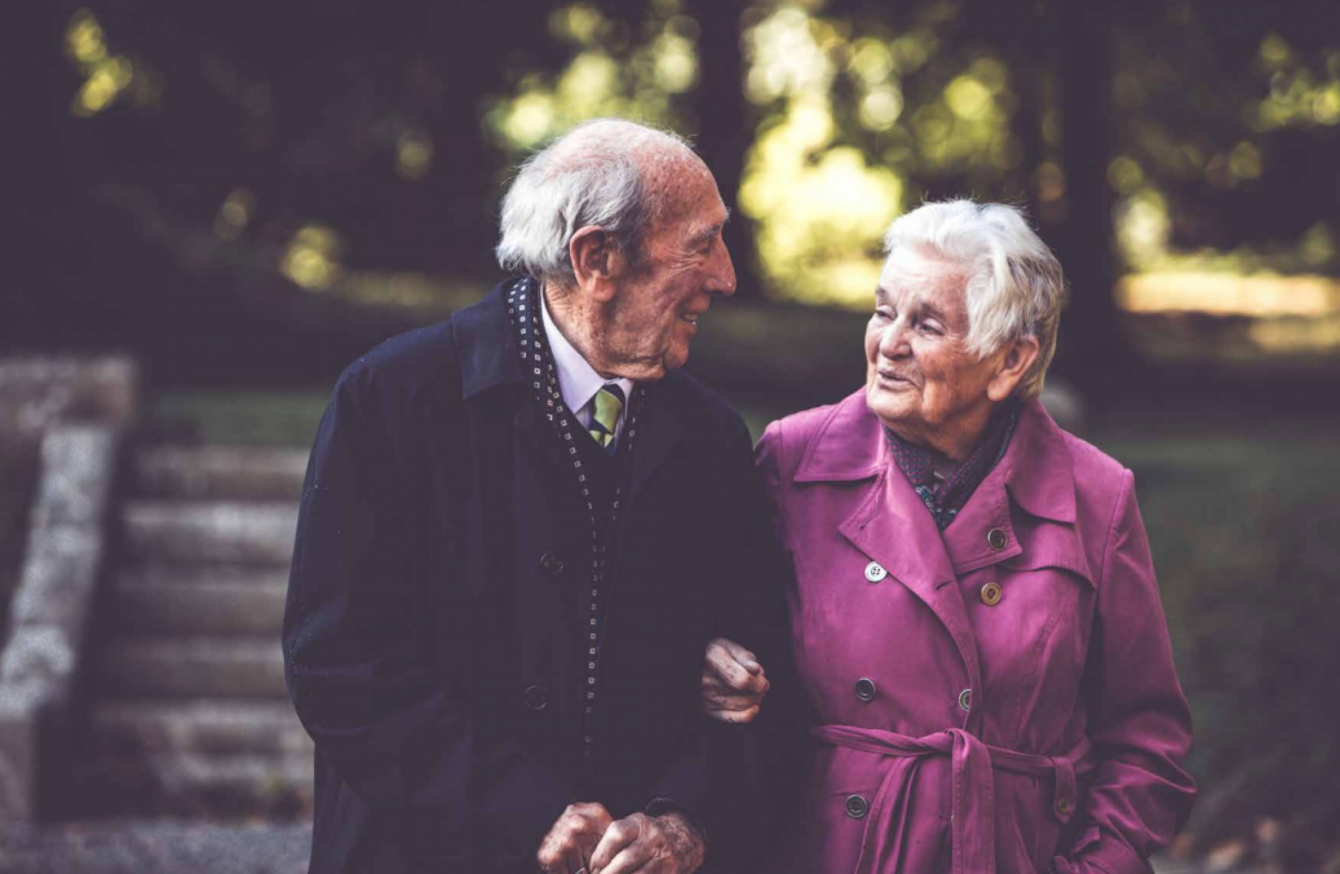 Image: HSE
Image: HSE
THERE ARE NEARLY 55,000 people in Ireland living with dementia and every year another 4,000 develop it – which works out at about 11 new people per day.
Due to an ageing population, dementia is a growing concern in Ireland. But there is also a fear of it. People are afraid of getting it themselves, but also afraid of interacting with someone who has it.
We spoke to HSE Specialist Registrar in Public Health, Dr Ronan Glynn, about understanding dementia and how to support people who have it.
What is dementia?
Dr Glynn, who has carried out a year-long study around dementia and the public's perception of it, said that many people are not really sure what the term means:
Dementia is not one particular disease. It's simply a word we use to describe signs and symptoms people get when they have a whole range of different diseases that affect the brain.
The most common cause is Alzheimer's, which accounts for 70% of cases but there are a lot of other causes. People can get dementia from a stroke, from Parkinson's disease, and Huntington's disease and genetic factors can also play a role."
Why are people afraid of it?
There are a number of reasons people are afraid of dementia. It can seem as if it's an inevitable part of the future and there's nothing that you can do to stop it. But Ronan stresses that just as we can take preventative measures against stroke and heart disease, there are preventative measures for dementia.
Not smoking, avoiding excessive alcohol, getting regular exercise. Few people realise these can be used to deter dementia.
Glynn said that, due to their fear, one in four people delay seeking help for as long as possible and that one in seven do not seek help at all. This leads to people missing out on vital support and services.
Some of the reasons [for not seeking help] are they feel they would be isolated from society, be considered stupid, wouldn't be able to live their lives.
The other fear Glynn found people had around dementia was how to interact with people suffering from the symptoms.
We're at a stage with dementia now that we were with cancer 20 years ago. There was a fear [of cancer then]. People are embarrassed because they don't know what to do. It's not that anyone is deliberately malicious. They just honestly don't know. Can I still speak to this person? Will they know me? Is there any point? Will I make them uncomfortable?
The key to overcoming this, Glynn said, is realising that there isn't a right way to dealing with someone with dementia. However, he did offer some tips for reaching out to people with the symptoms.
1. Be open-minded
Try not to go in [to an interaction] with any preconceived ideas. If the chat ends up being about something from thirty years ago, well and good. Don't go into a chat thinking that there's something you're going to say that's wrong. Be yourself and treat the person as themselves on that day. Approach them as you find them on the day.
2. Be kind
Glynn stresses that there is nothing to fear when interacting with someone with dementia, and what's most important is to be kind to the person dealing with it.
Dementia would have had very negative connotations in the past in Ireland. Equally people feel those legacy issues around dementia and mental health are changing and things are getting better.
A big aim of the current campaign is to make people aware that they could be interacting with someone with dementia.
If you're the butcher or working in the local community centre, it's to have dementia in the back of your mind – that some of the people you meet in your day to day may have dementia or mild cognitive disorders.
3. Be patient
Understanding what someone is experiencing is the key to helping someone with dementia. Usually, Glynn says, this boils down to having extra patience:
Having some patience, taking the time to consider there might be something else going on, and supporting them through it.
A simple way to help is by recognising that when someone is having difficulty with a simple task, there may be an underlying cause.
4. See the person
An important element of reaching out to someone with dementia, is reaching out to them not their carer or someone else with them.
Ask the person themselves how they're doing, how they're feeling – don't speak about them as if they're not there. Don't be afraid of approaching them as normal. Don't shy away of having a chat with them or a cup of tea. They need the comfort of people treating them as normal.
5. See the carer, too
Glynn stresses that dementia is not only about the person suffering it, but about the family and carers who support the person.
Carers often feel like their identity is reduced to that of carer – not spouse or child.
In relation to carers loneliness is the big issue, but another is the loss of identity which often comes with being a carer – for example you are no longer seen as someone's wife and instead you are seen simply as their carer. Carers just want a kind word, someone to have a chat with, to know they are not on their own.
Understand Together is a new campaign to increase awareness of dementia . It is led by the HSE working with The Alzheimer Society of Ireland and Genio. The ultimate aim is to create an Ireland that embraces and includes people living with dementia, one which displays solidarity with them and their loved ones.