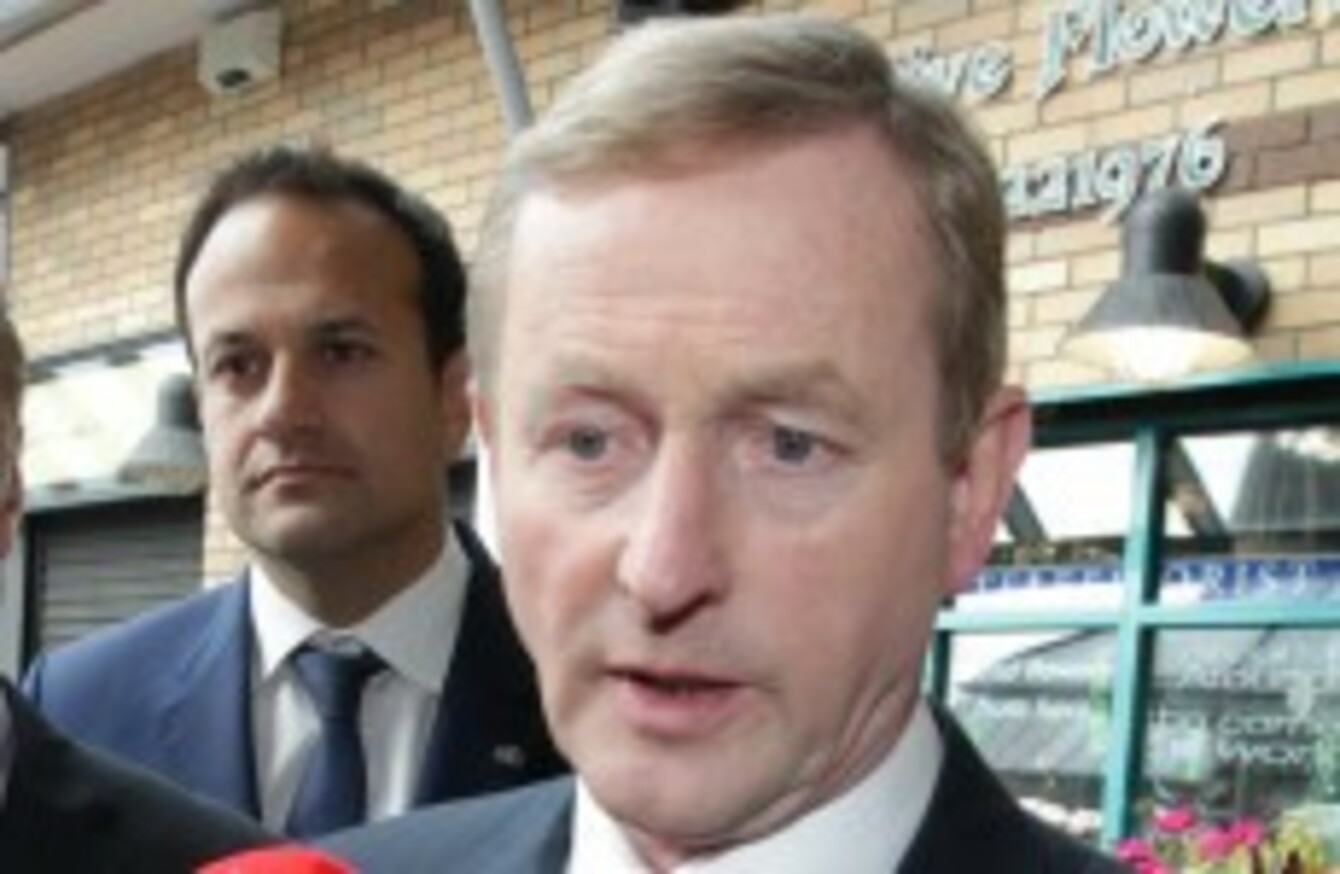 File photo
Image: Mark Stedman/Photocall Ireland
File photo
Image: Mark Stedman/Photocall Ireland
Updated 5.40pm 
ENDA KENNY has said that Leo Varadkar "spoke as Minister for Health and he spoke in a personal capacity" in a speech that has reignited the debate on abortion.
The Taoiseach was responding to Varadkar's comments last night during a motion by ULA TD Clare Daly to repeal the 8th Amendment. The Minister described the current laws as too restrictive.
"While it protects the right to life of the mother, it has no regard for her long-term health.  If a stroke, heart attack, epileptic seizure happens, perhaps resulting in permanent disability as a result, then that is acceptable under our laws. I don't think that's right," he told the Dáil.
Similarly, it forces couples to bring to term a child that has no chance of survival for long outside the womb if at all. Forcing them, against their own judgement, to explain for weeks and months to all enquirers that their baby is dead.
He also called for more balance in the abortion debate, and said: "We need to approach this issue with compassion rather than with cold certainty."
Speaking at Government Buildings this evening, the Taoiseach said that abortion was "a very socially divisive and complex issue".
He said the government had brought in legislation last year on abortion that needed to be "monitored very carefully" while adding that he understood there are individual circumstances that fall "outside the legislation". 

Kenny was asked whether Varadkar had cleared his comments with him beforehand:
Source: Video TheJournal.ie/YouTube
Video: Nicky Ryan/TheJournal.ie
Kenny added that he would not give any commitment to holding a referendum to repeal the 8th Amendment after the next election.
He said he would not get involved in "any knee-jerk reaction or immediate reaction to situations that involve human life".
'Eliminate the danger'
In other reaction to Varadkar's comments, the Action for Choice group called for the Minister to take action to "eliminate the danger" that Varadkar said women are placed in by non-conservative abortion laws.
"Stop talking and take action," one Facebook post read.
The Pro Life Campaign, however, was extremely critical of the Minister's speech.
"There is nothing in the new legislation to prevent two psychiatrists who view abortion as harmless from signing off on abortions, secure in the knowledge that they don't have to meet any evidence-based test," Dr Ruth Cullen said.
"Contrary to what Minister Varadkar now claims, there is absolutely nothing restrictive about such a law in practice," Cullen added.
While Varadkar described the Eight Amendment as having a "chilling" effect on doctors, Cullen said it was 'chilling the way the unborn child has been totally written out of the discussion'.
- additional reporting from Hugh O'Connell
First published 8.35am