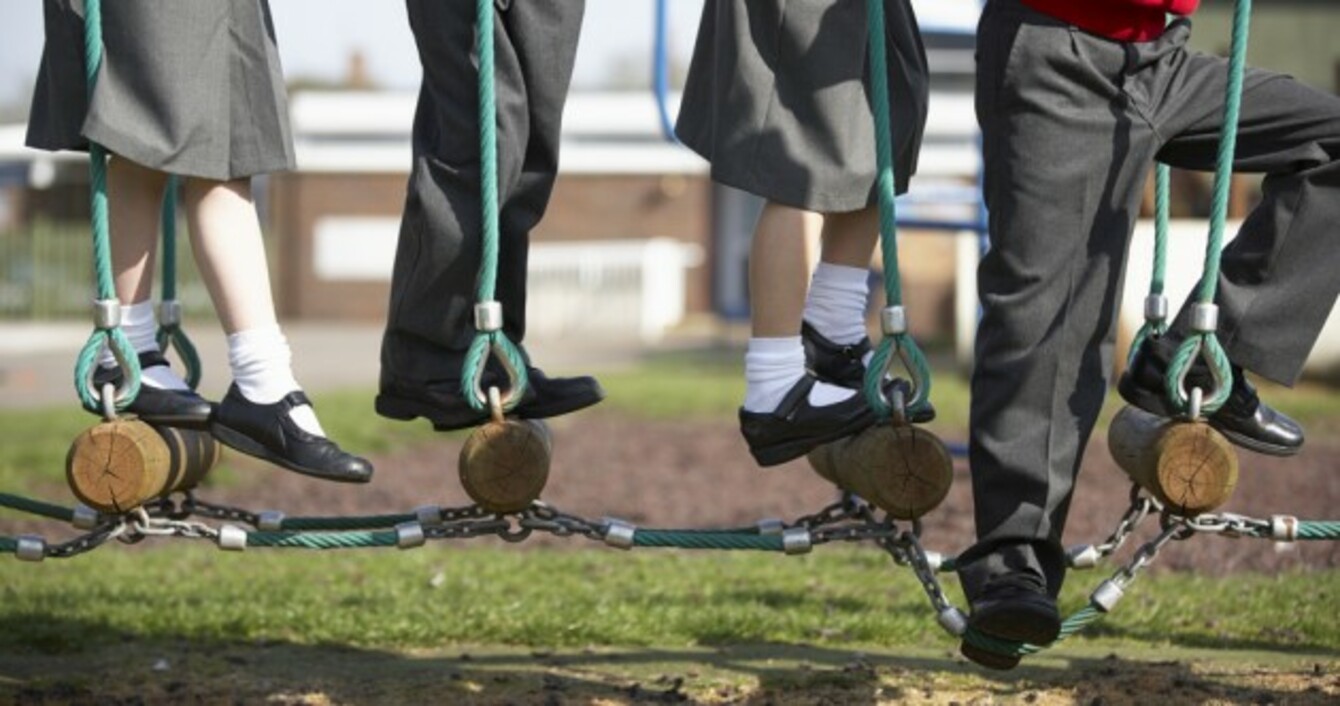 Image: Shutterstock/Monkey Business Images
Image: Shutterstock/Monkey Business Images
IT'S MY FOURTH week as a fully qualified, practising teacher. I'm giving back my first ever corrections. Poetry essays. The stuff dreams are made of. Well, my dreams at least.
I've stayed up until the early hours for several nights before I've even entertained the idea of handing them back. I've consulted marking schemes, I've studied other essays and I've even asked not one, not two, but three other teachers to check my work.
I imagine some actual lightbulbs will go off when my students receive their work. Each one will carefully read my wonderful feedback with excited anticipation. They'll then go off and apply what they've learned and tomorrow I'll have thirty Stephen Kings sitting in front of me.
My hopes as a teacher 
Here's what actually happens:
Student gets essay back. Student looks at grade. Student glosses over comments. Student looks at person beside/behind/in front of him/her. Student looks again at his/her grade. Student smiles/frowns.
I ask the teacher question anyone who has ever gone to school has been asked.
"Who is happy with their result?"
I scan the room. Most hands go up. My next question is directed towards a satisfied young man at the back of the room. It's one word long.
"Why?"
He stares at me like I'm a strange animal, the kind he's never seen before. "Because it's in or around what everyone else has gotten." The rest of the class smile and nod in agreement. I stand there taking this in.
I've been to university. I've studied for exams. I've always believed myself to be an educated woman. But in that one line this student has taught me more than a whole year of teacher training ever could.
"Because it's in or around what everyone else has gotten."
Alarm bells are ringing in my head. The sirens are blaring. Houston, we have a problem.
Traditional school teaches students to conform 
Our time in a traditional school teaches us one basic fundamental: how to conform.
In school, we are stripped of our individuality and often we never get it back. On our very first day in school, we're required to wear a uniform and then for the next thirteen or fourteen years we're taught to think uniformly.
Schools as we now know them were set up in response to a growing industrialised world in the nineteenth century. At that time, a hierarchy of subjects was established and that hierarchy hasn't changed since. Maths and languages are placed on the top of the educational pedestal, followed by the humanities. The arts languish meekly at the bottom.
And so our education system works very much like a filter. In the beginning, everybody gets assessed, but in the end, only the strongest survive.
The strongest are those who excel at the subjects we value. But what happens to everyone else? What happens to the young people who cannot get excited by maths? What if playing sport makes your heart sing?
For those who don't fit in to this narrow view of intelligence, our school system has one response: Jog on!
Perhaps the single greatest consequence of our education system is the impression it gives us of ourselves. At every juncture school tells us whether we're good or bad, whether we fit in or stand out, whether we're intelligent or stupid. That impression of ourselves begins when we're just five years old and it can, and often does, last a lifetime.
#Open journalism No news is bad news Support The Journal

Your contributions will help us continue to deliver the stories that are important to you

Support us now
All part of a system 
For decades, we have all been perpetuating an arrangement that isn't fit for purpose. We are all part of a structure that labels and rewards and characterises and punishes: a system that opens its doors to certain intelligences and locks others out for eternity.
Surely we should be teaching young people to pursue their passions? Surely we should be encouraging young people to tap into their own potential? Surely we should ask our young people what they actually want to do with their lives instead of telling them where the jobs are going to be in five years time? As if anyone actually knows.
The school system is not deliberately out to destroy people. Actually, it doesn't much think of people at all. It's far more concerned with preserving itself and clinging to the old maxim, 'if it ain't broke, don't fix it'.
But it is broken and huge swathes of our education system are broken beyond repair.
Most teachers if given the chance would embrace an innovative approach to education where all talents are celebrated.
But as teachers, our actual job is to teach a very specific thing: the curriculum. So we show young people how to tackle that quadratic equation and then leave them to sort out their real problems on their own.
And this is a really devastating situation because in this process, we lose some glittering parts of our young people along the way.
But sadly, and far more importantly, they lose those magnificent parts of themselves.
Lisa Buggy has been a secondary school English teacher for the last nine years. She is currently on a career break. She is also a personal empowerment coach.