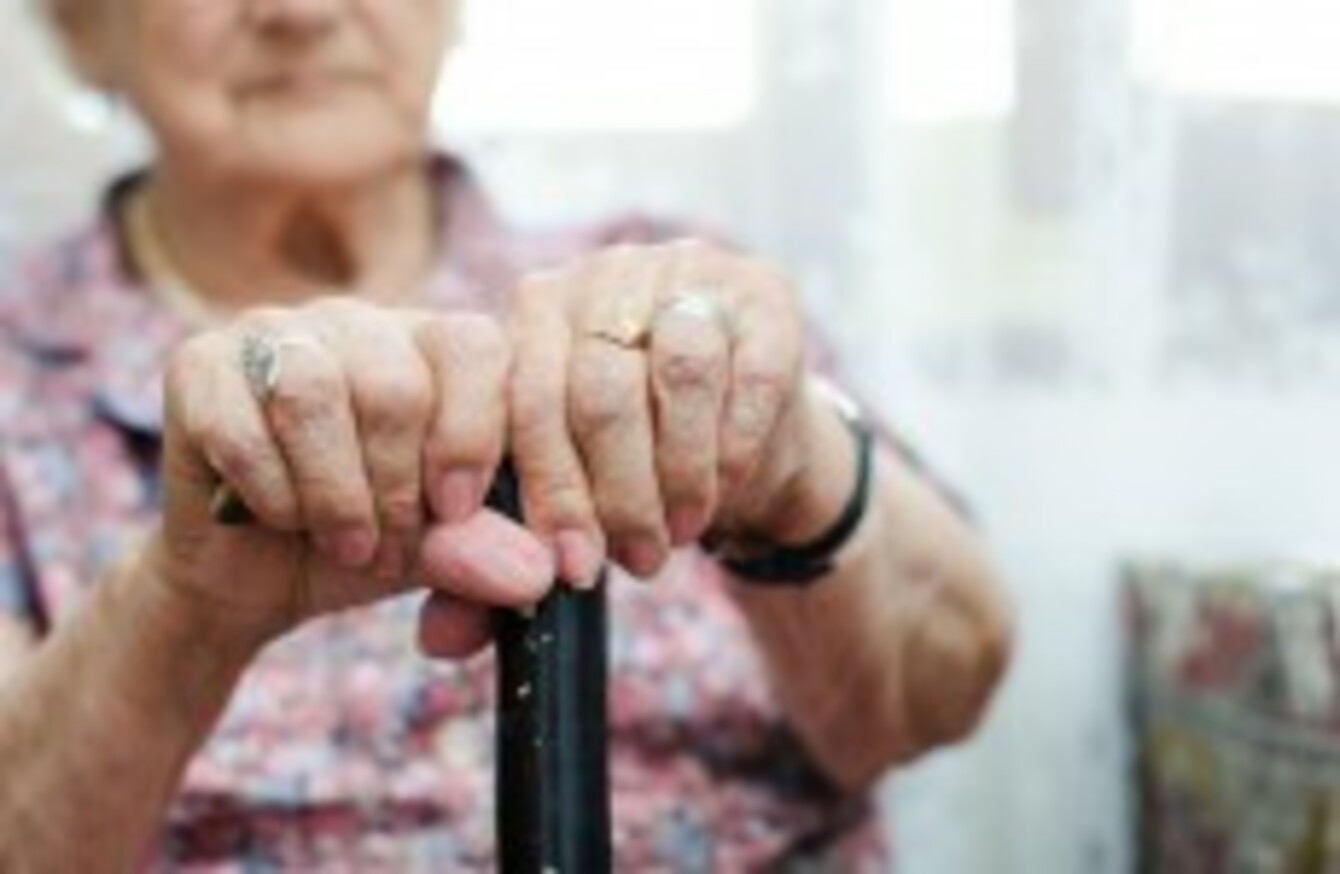 Image: Shutterstock/Kristo-Gothard Hunor
Image: Shutterstock/Kristo-Gothard Hunor
TO WHAT DEGREE is Ireland an inclusive society for our ageing population? What value do we place on older people as citizens and as members of our communities? These are crucial questions when we reflect on the experiences of older people in Ireland during the economic recession and the ever-evolving circumstances of austerity.
With a focus now on developing a post-recession society, it is necessary at this point of social and economic transition to reconstitute how we view older people in Ireland. We also need to reassess and re-structure our social policy system if we want to truly foster an equitable and inclusive ageing society.
However, in the current policy and political environment, consideration in relation to ageing has too often simply concentrated on the numbers of older people. The economic recession has certainly sharpened the focus of policy makers, internationally and here in Ireland, on the implications of demographic ageing for under-resourced and fragile economies. This was evident, for example, even within Brendan Howlin's Spring Statement.
Of course, some of this focus is really just about responsible planning. Some, however, builds on damaging rhetoric about how demographic ageing contributes to the challenge of the economic crisis, and economic recovery. We are sometimes led to believe that ageing and older people are both a problematic and burdensome weight to be carried.
The real impact of the recession on older people 
There are also ideas that older people have been disproportionally protected from the worst of the austerity programme. This has been fuelled by the emergence of seemingly contradictory evidence. On the one hand, the 'at risk of poverty' rate for older people has gone from being one of the highest rates in the Irish population to being one of the lowest (although there now appears to be some reversal of this pattern). On the other, reductions in income, cuts to social transfers and benefits, and reduced age-related health and social care provision have been just a few of the consequences for older adults in Ireland.
The reality is that the magnitude of the impact of the recession and austerity on older people is as diverse as the ageing population itself. The reality is also, that while the economic recession and austerity programmes have introduced new problems for some older people, in particular areas of life, they have primarily intensified pre-existing and deeply entrenched issues and inequalities. It is not exactly new that in Ireland we have such concerns as: how older people are cared for, whether they are excluded, if they are supported in the community, or indeed, if the needs of particularly vulnerable individuals, such as those with dementia or mental health issues, are really addressed.
So, yes, the ageing experience for many older people has changed in terms of it being more challenging. But the direction and the fundamental nature of this lived experience has, in many cases, not altered. This is one of the reasons why, over the course of six austerity budgets, we have struggled to decide whether older people have fared well or less well during this period.
Political cynicism towards ageing and older people
There is a danger that we might fall into the trap of thinking that it is a positive that we are not dealing with any new problems. However, I would argue that it is more concerning in terms of our societal values, system effectiveness, and moral ethics that we are still attempting to address the same issues that we have always tried to tackle.
These circumstances suggest a societal and political impotence when it comes to dealing with age-related social policy issues. But it also betrays a political cynicism towards ageing and older people. Over time, Ireland has been noteworthy for its potentially world-leading policy documents. However, the lack of follow through in terms of political commitment and the freeing up of necessary resources has become a consistent, and seemingly inevitable, feature of our policy approach.
In a period where we appear to be on the 'road to recovery', this is an opportune time to reflect on what kind of an ageing society in Ireland we want to have.
We have to listen to the voices of older people
A growing body of research on ageing, valuable policy documents, including the National Positive Ageing Strategy and the new National Dementia Strategy, a range of innovative practical initiatives, such as the Age-Friendly Cities and Counties programme, a committed community and voluntary sector, even after a period of significant strain, and a fledgling but growing advocacy movement amongst older people suggests that we have at least some of the necessary mechanisms to begin to embrace a full model of social participation for older people in Ireland.
But to avoid repeating the past, there are a number of things we must do. We need to actively use the available research evidence. We must commit seriously to the implementation of our policies. We should ensure that our various initiatives and projects are supported so that they are as good as they can be. And, above all, we have to listen to the voices of older people.
Yes, an investment of financial resources is necessary, but so too is a re-prioritisation of ageing in Ireland. Like the challenges we face, there is nothing new about such a statement. But as Ireland emerges from austerity, the societal and policy juncture that we now sit at is new and, in some ways, offers an advantageous position from which we can recalibrate Ireland into a more inclusive ageing society.
Kieran Walsh is Deputy Director of the Irish Centre for Social Gerontology at NUI Galway, and is co-editor (along with Gemma Carney and Áine Ní Léime) of a new edited volume entitled Ageing Through Austerity: Critical Perspectives from Ireland published by Policy Press. This book was launched at last weeks International Association of Gerontology and Geriatrics European Regional Meeting (IAGG-ER) in Dublin on Saturday the 25th of April. The book builds on nine years of research and social policy work at the Irish Centre for Social Gerontology, at NUI Galway.