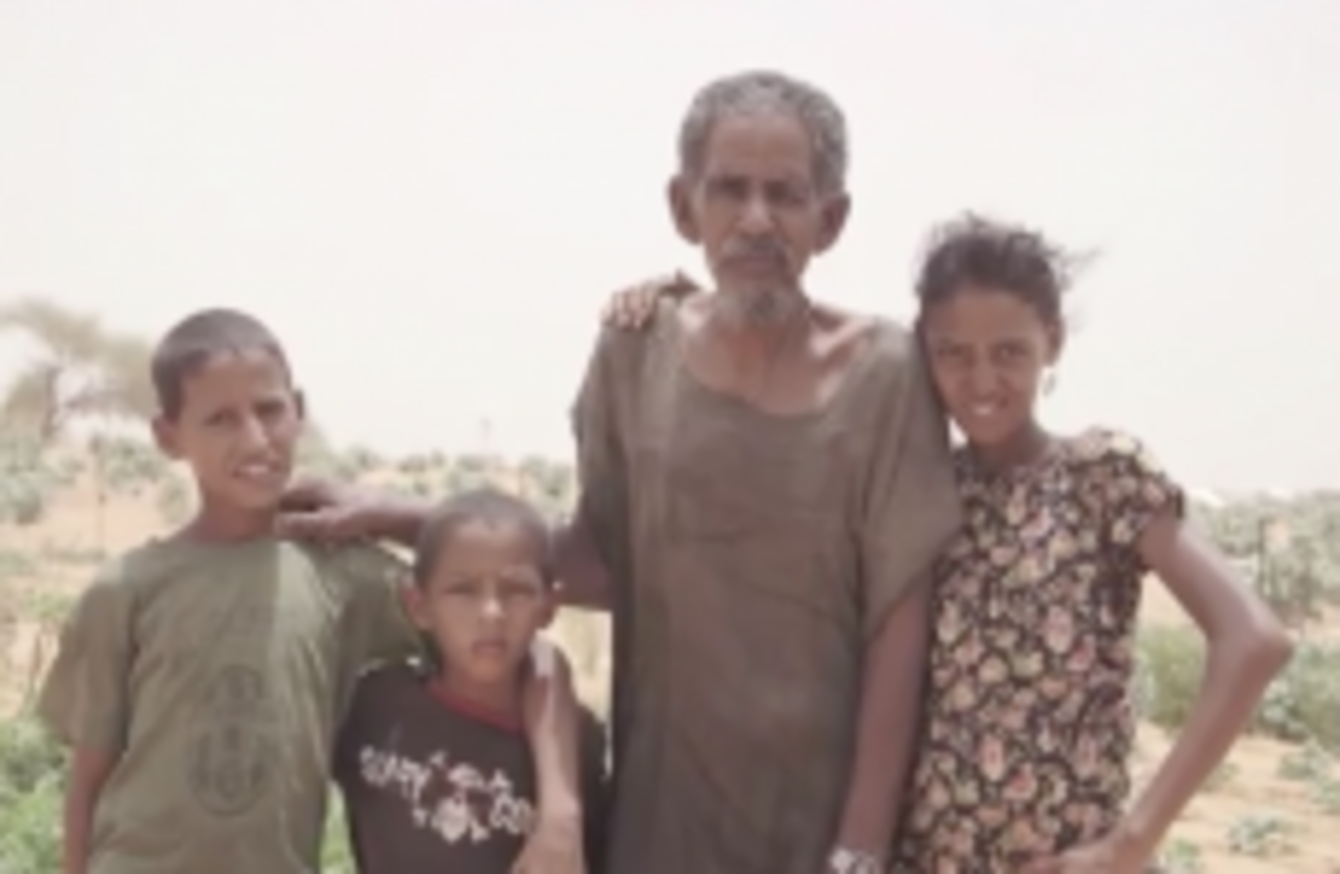 MBERA REFUGEE CAMP is Mauritania's third biggest city. From the air it is just a blip on the immense blankness of the Sahel desert, it's dry, dusty and intensely hot.
But from the ground it's vast. The camp is home to 50,000 people. Most of them are nomads, Tuareg and Arab peoples who have roamed across this region for centuries. They've come from northern Mali, a country torn apart by civil war.
Fighting between rebels and the government in the north of Mali has been flaring up for decades. The rebels are predominantly Tuaregs – the light-skinned cattle-herding nomads best known for riding camels and playing beautiful music. These Tuaregs are fighting for an independent state, which they call Azawad.
But this time the war is different. In 2012 Tuareg rebels invited al-Qaeda militants from Libya in to help. The Islamist group stormed Timbuktu, ransacked temples, burned ancient manuscripts and instilled a barbaric form of Sharia law.
The French came in and drove the Islamists out but much of the damage was already done and in the eyes of many Malians it was the Tuareg's fault. Once the north was retaken, Malian troops lashed out at Tuaregs. Light-skinned people and anyone associated with them were a target.
The north of the country was left lawless, divided and insecure. Thousands of people like this woman, Sanou Traore fled across the border.

Sanou Traore is a "black Tuareg" or Bellah, which means she belongs to the ethnic group that were once slaves of the Tuareg. Sanou's husband was a successful cattle trader and she's now a businesswoman in her own right and proud to be Tuareg. But many Bellah have more difficulty shaking of the vestiges of slavery.
In northern Mali many Bellah still live in unequal relationships with their former masters. Those relationships have been brought to the camp, too.
When the first influx of refugees arrived, the UNHCR (UN Humanitarian Commission for Refugees) saw Bellah families being registered as part of Tuareg family groups. When it came to rations the Tuareg master decided who got what. In the chaos of the first few months there was little the UNHCR could do.
Now they target each family more directly and resources like food and medicine are distributed more equally. The UNHCR are also working to get Bellah children in schools, hoping the camp can be a place where traditions like slavery can be challenged.
It's not the first time Mbera camp has been used as a place of refuge and the UNHCR have learned a thing or two on how to deal with this particular group of refugees. Mbera was built in the 1990s during the last surge of violence between rebel groups and the government.
When that violence ended most people did go back to Mali but a few decided to stay on. They built a small community on the environs, people who made the most of life in the desert. Much like Mohamed Ag Hamalate is doing. Nearly 89, he runs a small but very successful garden at the camp with the help of his young children.

Uniquely, this camp is also home to a wealthy, political elite – leaders from the Timbuktu region who are land and cattle-owners. Many of them have at least two compounds here and as many wives. They roam back and forth across the border checking on livestock and property.
We sat down to tea with one of them, Mo Mo, as a formality. In this intensely hierarchical society it is a way of acknowledging his authority. As we watched his son lifting the small metal pot high above the tiny glasses to pour frothy sugary tea, I asked how many children he had. "That is like asking how much money you have in your bank account," Mo Mo replied sharply.
These men are powerful, educated and politically aware and they have a lot of influence in the camp and with the independence movement across the border.
At Mbera we met with a group of young men who told us that they were part of the attack on Timbuktu that toppled the city. They insisted we have lunch, a big pot of mutton stew with lentils and rice, which they shovelled into with their hands. They spoke in perfect French about their vision for Azawad and how they might achieve it.
When they realised that we were Irish their smiles widened. "Ireland, the IRA" they said shaking their fists in the air. "It is the symbol of the struggle!" Not wanting to break that delicate bond of fraternity we had somehow formed, we nodded awkwardly and said our goodbyes.
They weren't alone, many we spoke to at the camp shared the same unwillingness to be part of a united Mali. But independence is unlikely and without peace, Mbera will be home for these people for many years to come.
By Stephanie Hegarty.
This project was funded by the Simon Cumbers Media Fund.