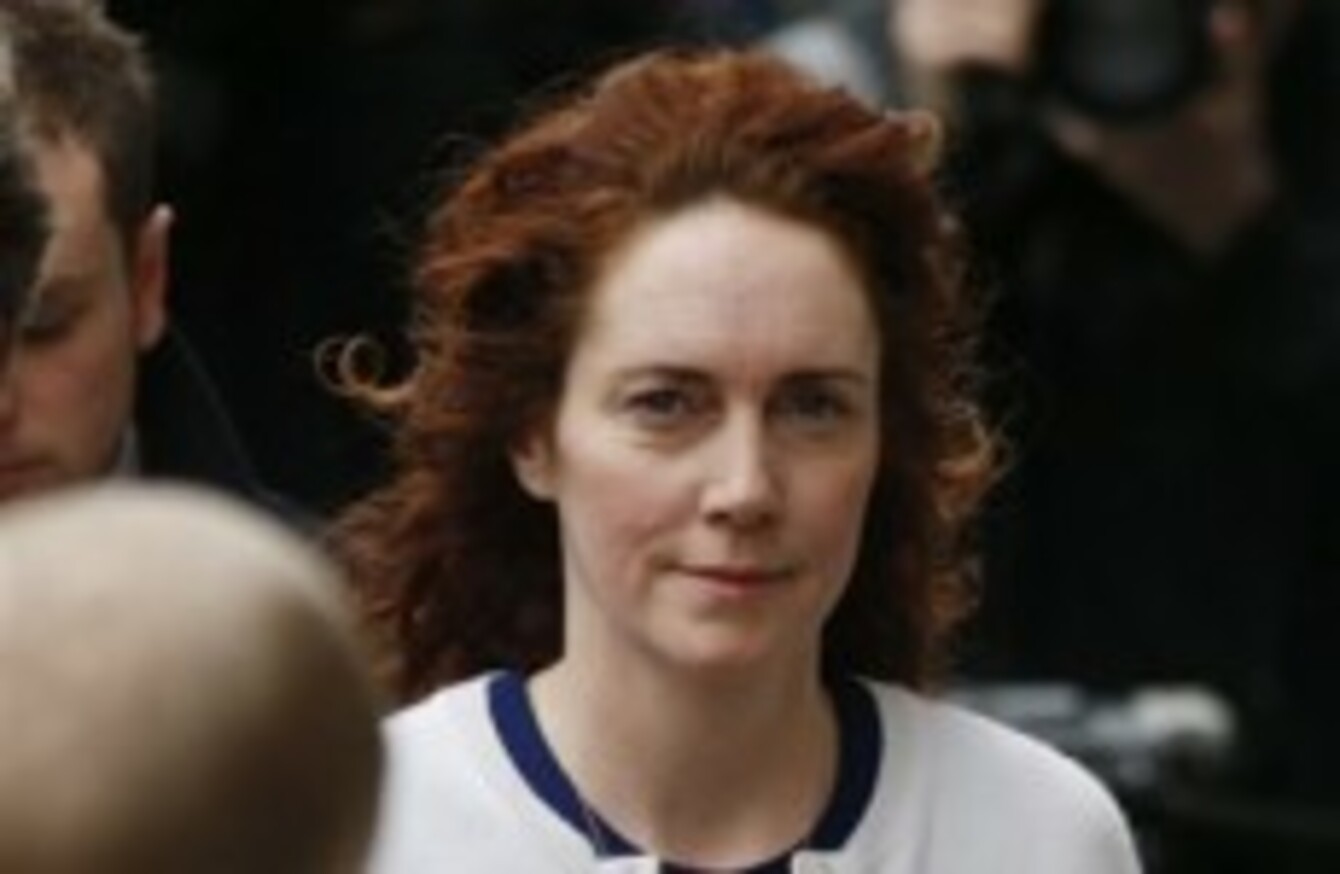 Rebekah Brooks
Image: AP PHOTO
Rebekah Brooks
Image: AP PHOTO
THE FORMER NEWS of the World editor Rebekah Brooks was acquitted today on one charge of sanctioning the illegal payment of £4,000 for a picture of Prince William in a bikini.
She was accused of agreeing to pay for a photograph of the the prince who was at a 007-themed party in 2006 which he attended with Kate Middleton.
Hacking
She still faces four more charges and began her defence at Britain's phone hacking trial today.
Her lawyer told jurors that Brooks was "not on trial for having worked for Rupert Murdoch's company".
Judge John Saunders ruled that there was "no case for Mrs. Brooks to answer" to a charge that she illegally paid an official for a picture of Prince William in a bikini.
Saunders said "considerable uncertainty" had arisen about the source of the photo, which was published in Murdoch's daily tabloid, The Sun, when Brooks was editor.
Brooks, 45, still faces one similar charge of conspiring to commit misconduct in a public office, as well as charges of conspiring to hack phones and obstruct police.
Brooks, the former chief executive of Murdoch's British newspaper unit, testified at London's Central Criminal Court as the defence opened its case, almost four months into the trial.
She answered questions in a quiet and occasionally hesitant voice as her lawyer, Jonathan Laidlaw, described her rapid rise in the rough-and-tumble world of tabloid journalism. Hired as a researcher at the millions-selling News of the World in 1989, she became the Sunday paper's deputy editor six years later, when she was 27.
Hugh Grant
In pursuit of scoops, she recalled spending up to £250,000 in 1995 to get an interview with Divine Brown, the prostitute arrested with actor Hugh Grant.
"It all seems so silly now," Brooks said.
Brooks and six others are on trial on charges stemming from the revelation that News of the World eavesdropped on voicemails of celebrities, politicians and even crime victims in what prosecutors have called a "frenzy" to get scoops.
All seven defendants deny the charges against them.
The hacking scandal led Murdoch to shut the 168-year-old News of the World, sparked wide-ranging police investigations and exposed a web of ties binding police and politicians to Murdoch's media empire.
Brooks, once one of Britain's most powerful media figures, remembered advice Murdoch gave her early in her career: "Work hard … and don't court any publicity."