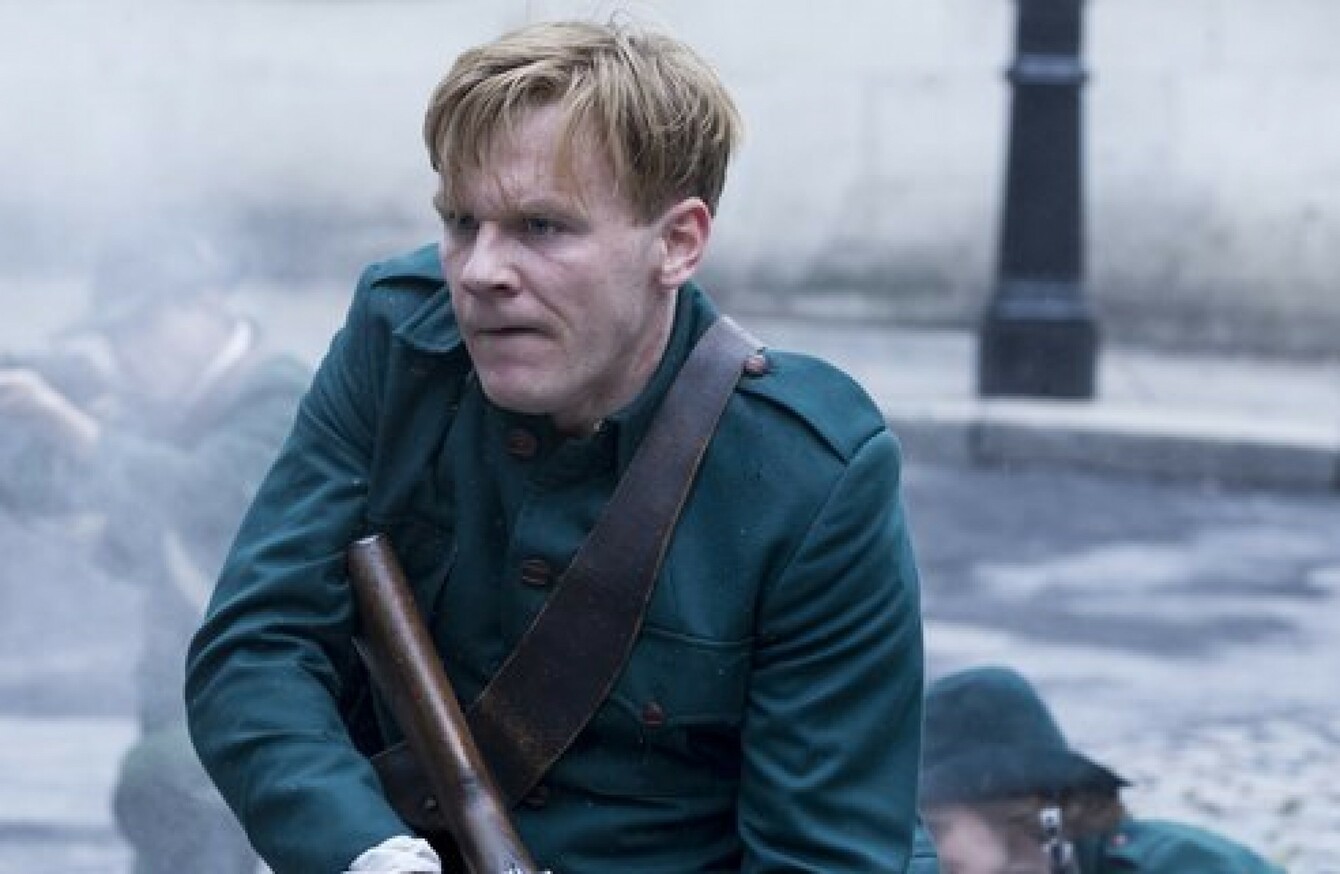 NEW RTÉ DRAMA Rebellion pulled in hundreds of thousands of viewers last night.
The brand-new 1916 television drama drew an average of 619,000 viewers and a 41% share of the available audience watched the hour-long episode.
An additional 45,000 watched the first episode of Rebellion on RTÉ One+1, and 9,200 on RTÉ Player where it remains available to viewers.
The five-part series is a key part of RTÉ's centenary coverage, and stars Charlie Murphy, Ruth Bradley, Sarah Greene and Brian Gleeson. It depicts the events of Easter 1916 as seen through the eyes of a group of friends – all fictional characters – from Dublin, Belfast and London.
The series is written by Colin Teevan (the man who wrote last year's Charlie) and directed by Aku Louhimies from Finland.
Viewers
Last night The Voice of Ireland attracted an average audience of 486,900 (share 33%), while Francis Brennan's brand new series of At Your Service attracted an average audience of 455,500, and Fair City's storyline featuring Heather (Una Kavanagh) brought in 478,000 viewers.
Glen Killane, Managing Director of RTÉ Television, said: "[Rebellion] is a major part of the RTÉ 1916 output and marks the beginning of a series of programming across television, radio and online that audiences can engage with, understand, commemorate and celebrate 1916."
Other 1916 television programmes due on RTÉ this centenary year include 1916, a  three-part documentary series narrated by Liam Neeson; Joe Duffy's Children of the Revolution; Michael Portillo's The Enemy Files, and Bob Geldof on Yeats.