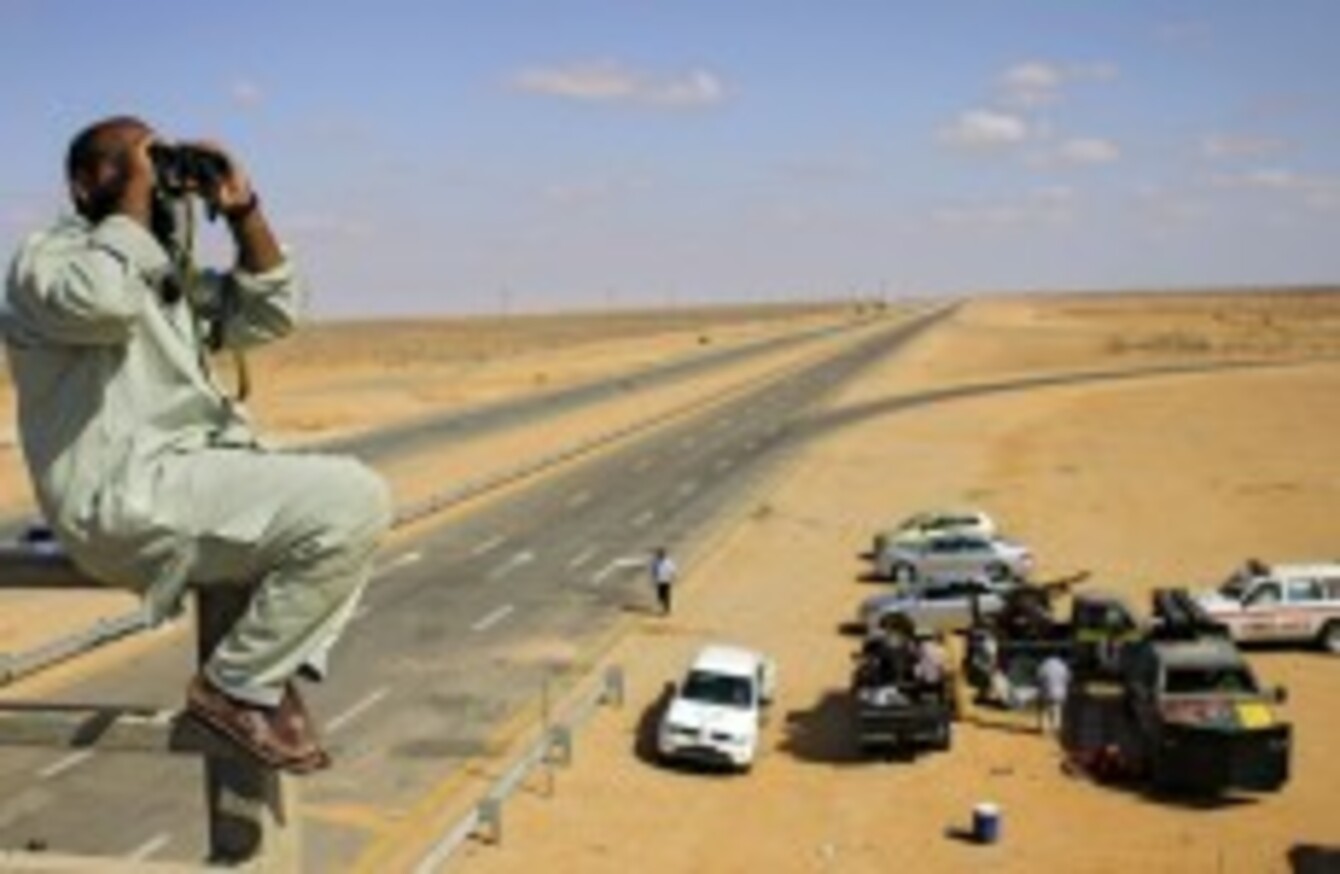 Image: AP Photo/Sergey Ponomarev
Image: AP Photo/Sergey Ponomarev
LIBYAN REBELS SAY they are closing in on Muammar Gaddafi and they "have a good idea where he is".
They issued an ultimatum to him yesterday: surrender this weekend or face an attack.
They have also demanded that Algeria return Gaddafi's wife and three of his children, describing the country granting them asylum as an "enemy act".
The rebels gave pro-Gaddafi forces in Sirte a deadline of Saturday to complete negotiations and surrender.
They say that after that they will "act decisively and militarily".
It has been speculated that Gaddafi is seeking refuge in Sirte or one of the remaining regime strongholds such as Bani Walid or Sabha.
Three dozen Gaddafi military targets were hit by NATO in the Sirte area on Monday.
The Guardian reports that an Algerian newspaper, Echoruk, says the government will hand over Gaddafi should he attempt to follow his family into Algeria.
Meanwhile, the Telegraph says that UK Foreign Secretary, William Hague, has said that almost £1 billion of Libyan currency that is held in the UK will be released to the country's central bank.
- Additional reporting by AP