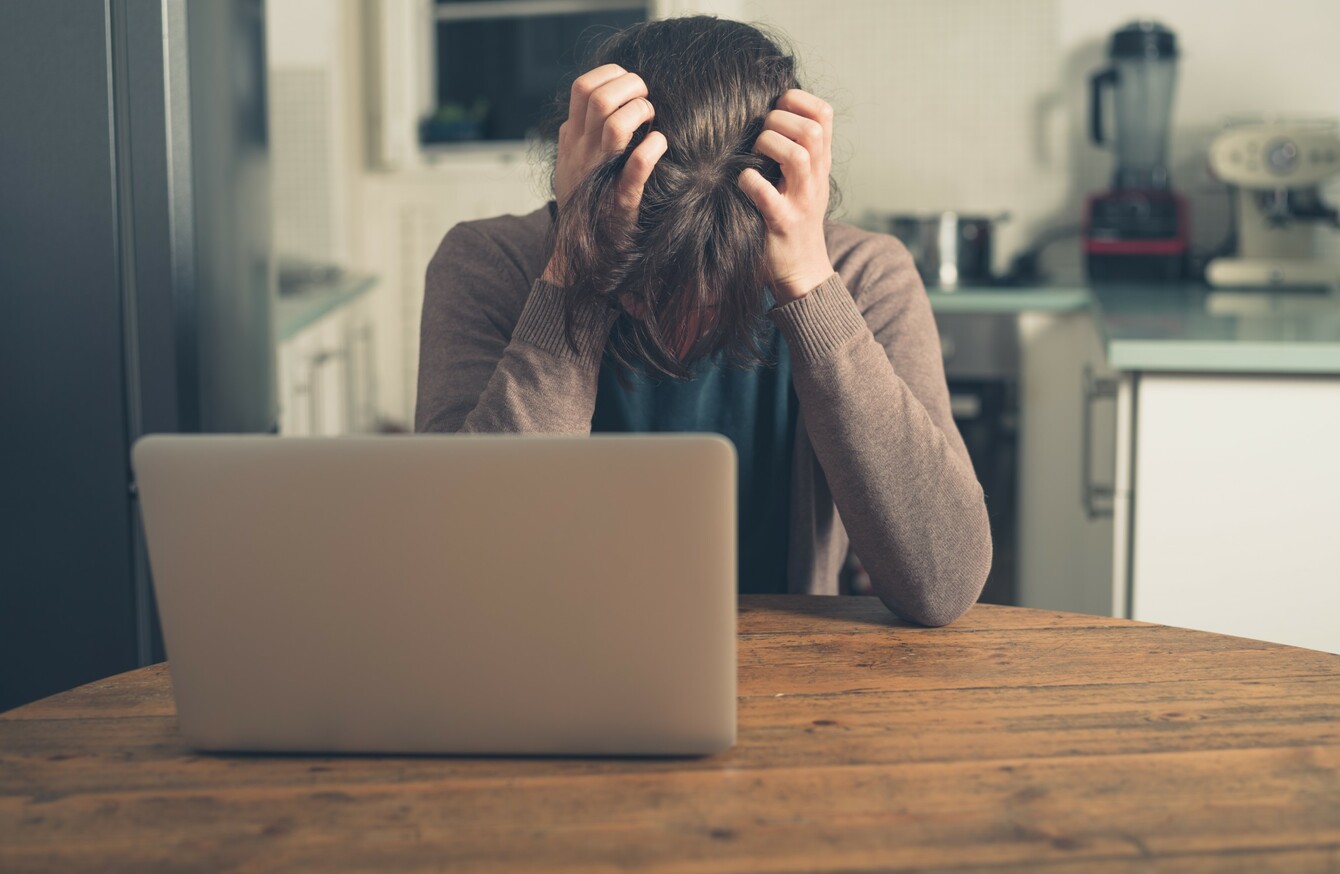 Image: Shutterstock/Lolostock
Image: Shutterstock/Lolostock
A REPORT BY legal experts has recommended that posting naked images online and taking intimate photos without consent should be criminal offences in Ireland.
The Law Reform Commission, which reviews and updates Irish law, has said in its report 'Harmful Communications and Digital Safety' that reforms should also be made in cases of anonymous abuse and threatening messages.
Although the arrival of the internet and the evolution of digital media has brought "enormous positive benefits" to discuss and engage on a national and international stage, it says that this freedom has also brought "some negative aspects".
Revenge porn
Some of these negative aspects include intentional victim-shaming, or "revenge porn", where naked photographs of a person are shared online, usually after a break-up or argument.
On RTÉ's Today with Sean O'Rourke, a woman who calls herself 'Jane' told a story of how her ex-boyfriend posted sexually explicit images and videos on a website after their break-up.
I was completely shocked and disgusted and I had to go to the guards about it, who were absolutely incredible but as we found out there was no law in place to protect people like myself from this kind of act.
The digital safety report recommends the enactment of two new criminal offences to deal with these kinds of incidents: one which forbid the posting online of intimate images without consent, the other which will prevent secretly filming or photographing private areas of a person, also known as 'upskirting' and 'down-blousing'.
Anonymous abuse
Other negative developments include intimidating and threatening online messages directed at private persons and public figures – a problem the social media giant Twitter has been struggling to control for years.
If recommendations by the Law Reform Commission are implemented, it would make activities such as posting abuse from fake social media profiles a form of harassment.
Stalking
The report also says that instances of stalking have been amplified in its online guise, and says this should also be considered as a separate offence, as it is "an aggravated form of harassment".
Although the current law already addresses some of these issues, the report recommends a more comprehensive way of dealing with online abuse and harassment, as well a new statutory national oversight system that would promote and support positive digital safety.
Jane said that the recommendation by the Law Reform Commission is "absolutely amazing", and that "the phrasing of it seems to cover absolutely everything".
Nothing seems to be left out so I think it's absolutely incredible and it's really going to benefit so many victims.
Digital Safety Commissioner
The report also recommends that a statutory Digital Safety Commissioner should be appointed, a role that is in place countries such as Australia and New Zealand.
#Open journalism No news is bad news Support The Journal

Your contributions will help us continue to deliver the stories that are important to you

Support us now
The Commissioner's general function would be to promote digital safety, including an important educational role to promote positive digital citizenship among children and young people, in conjunction with the Ombudsman for Children and other education departments.
Jane said that the gardaí had to assume the role of digital safety officer on her behalf, and although the gardaí contacted the website where the images were posted and asked them to be remove.
The problem was that the images and videos were re-uploaded a short time later, but Donncha O'Connell, a member of the commission, said on Today with Sean O'Rourke that the roles of the Commissioner laid out in the report would cover monitoring websites after they had been notified.
I'm sure that would come within the functions we have set out for the Digital Safety Commissioner. Just to be totally honest about this, you will need a completely resourced commissioner. It won't be good enough to set up some nominal office that doesn't have the resources to carry out these kinds of things.
The Commission said that the recommendations in the report should only be used "as a last resort" and that children under the age of 17 should be made except by or with the consent of the Director of Public Prosecutions.
The report also recommends that the penalty upon conviction should include an unlimited fine and/or a prison sentence of up to seven years.
The regulation or policing of the internet has proven a tricky subject to broach, since the revolutionary concept of the internet is that it's free of cost and allows a huge degree of exploration and freedom.
Many governments and international bodies have struggled to regulate the industry without infringing on the basic principles upon which the internet was founded, and creating massive public outrage.