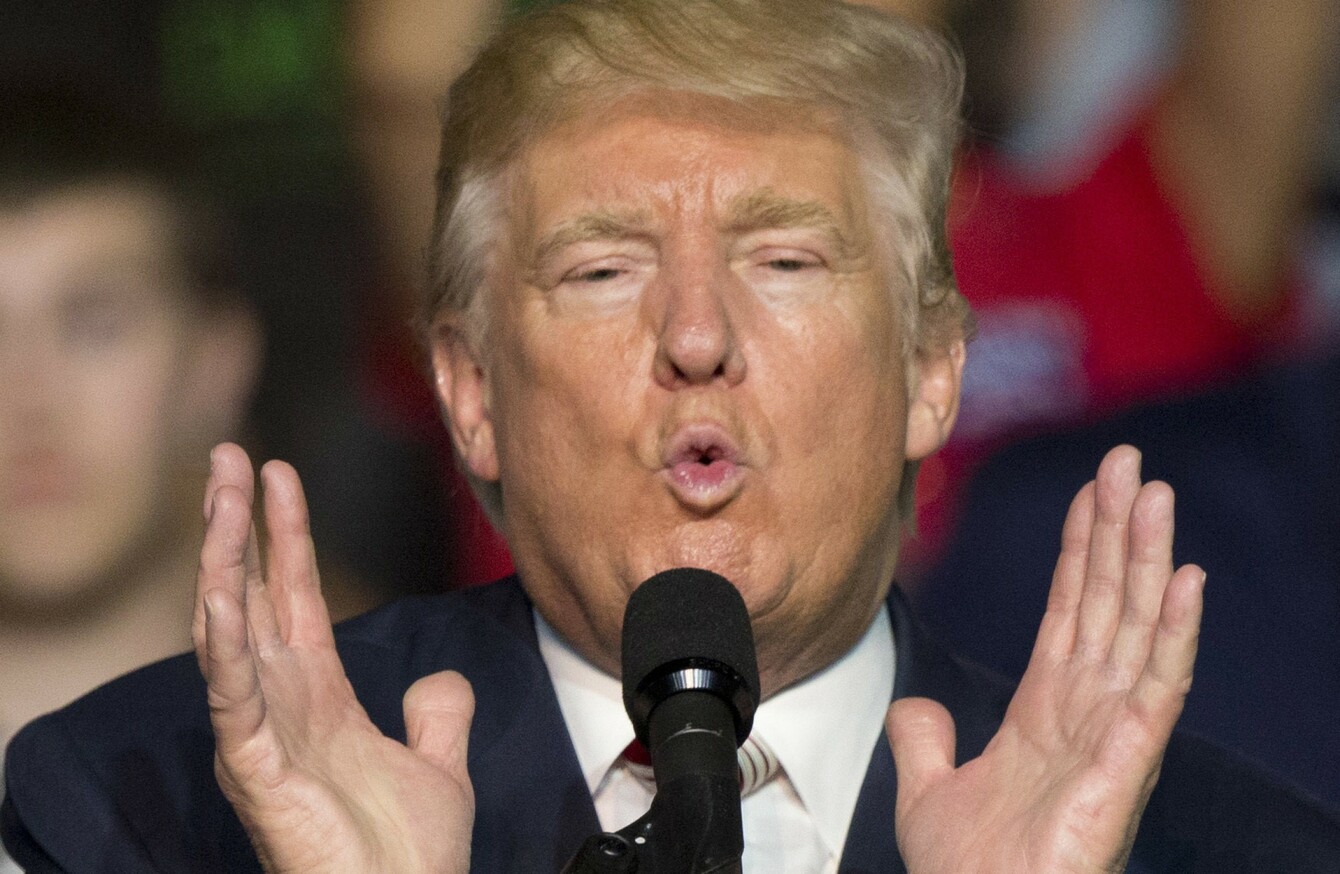 Trump's campaign has remained silent on the potential for recounts.
Image: Steve Helber/PA
Trump's campaign has remained silent on the potential for recounts.
Image: Steve Helber/PA
GREEN PARTY PRESIDENTIAL candidate Jill Stein has filed a request for a recount with Wisconsin election officials.
State Elections Commission Administrator Mike Haas said Stein filed the request around mid-afternoon Friday, about an hour and a half ahead of a 5pm CST (11pm Irish time) deadline.
Stein's campaign has been raising money online to cover the costs of recounts in Wisconsin, Michigan and Pennsylvania. She says she wants to make sure hackers didn't skew the results in those swing states.
The campaign had raised about $5.2 million as of this afternoon.
Wisconsin law calls for the state to perform a recount at a candidate's request as long as he or she can pay for it. Election officials estimate the effort will cost up to $1 million.
The state, which was won by Donald Trump by no more than 22,000 votes, has never conducted a presidential recount. Trump's win in the state broke a Democratic winning streak dating back 32 years.
Stein, who earned little more than 1% of the national vote, has vowed to do the same in the coming days in Michigan and Pennsylvania.
Trump holds a slim lead in Michigan, where a Republican presidential candidate hadn't won since 1988. The Associated Press still hasn't officially called the race in Michigan.
Although there is no evidence of election tampering in the states where Trump scored razor-thin victories, Green Party spokesman George Martin insisted "the American public needs to have it investigated to make sure our votes count."
"We're doing this to ensure the integrity of our system," he said.
Trump's team has ignored questions about the looming recounts.
Set to assume the presidency in 55 days, he was focused instead on the daunting task of building an administration from scratch.