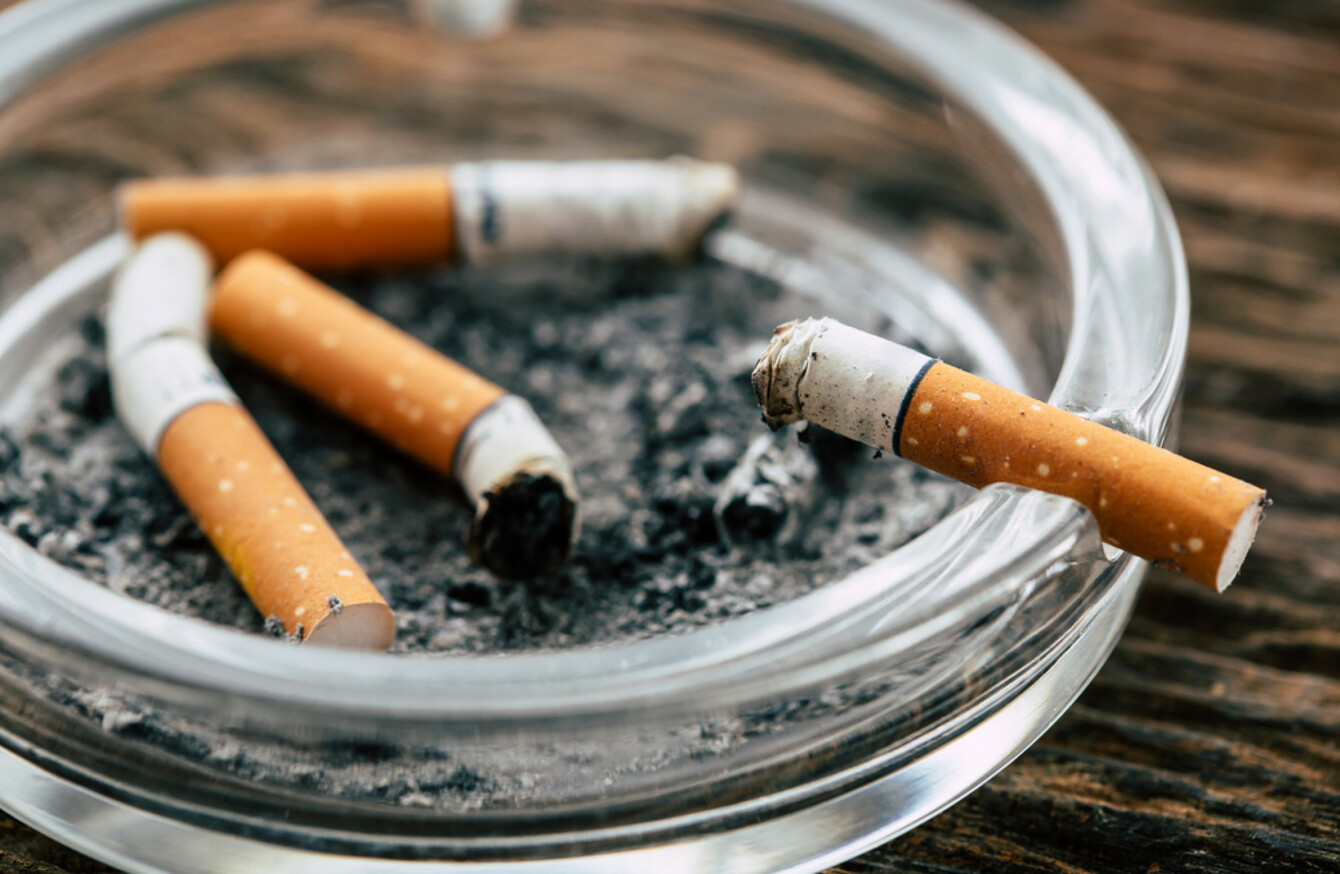 Image: Shutterstock/nafterphoto
Image: Shutterstock/nafterphoto
SIMPLE LIFESTYLE CHANGES could significantly lower people's risk of developing cancer, the Irish Cancer Society (ICS) has said.
Four out of 10 cancer cases are preventable and 40% of cancer risk has been attributed to five lifestyle factors — tobacco, diet, being overweight or obese, alcohol intake and low physical activity, according to the National Cancer Registry.
The ICS is urging people looking for a new year's resolution to follow the European Code Against Cancer, which includes 12 steps to help reduce their risk of cancer:
Do not smoke – one in three cancers is related to smoking
Avoid second-hand smoke – keep your home and workplace smoke-free
Be a healthy weight – have a healthy body weight by being physically active and eating a healthy diet
Be physically active every day – aim for at least 30 minutes of physical activity every day
Have a healthy diet – eat fruit, vegetables, wholegrains and pulses; limit foods high in sugar, salt and fat; avoid processed meat and limit red meat
Avoid alcohol – cut back or avoid alcohol altogether
Avoid too much sun – protect your skin when outdoors and avoid sunbeds
Pollutants – protect yourself in the workplace and follow health and safety instructions
Avoid radon – find out if you are exposed to radiation from naturally high radon levels in your home; find out more information on radon levels from the Environmental Protection Agency
Advice for women: breastfeeding is proven to reduce the risk of cancer; hormone replacement therapy (HRT) is a hormonal drug for menopausal symptoms which increases risk of certain cancers and its use should be limited
Get vaccinations: ensure your children are vaccinated against Hepatitis B (for newborns) and that girls over 12 get the human papillomavirus (HPV) vaccine
Take part in cancer screening programmes for bowel cancer (men and women), breast cancer (women) and cervical cancer (women)
A recent survey by YouGov, on behalf of the Association of European Cancer Leagues, found that Irish people (13%) are more aware of the code in comparison to their UK counterparts (2%).
The survey also found that 78% of Irish people questioned said they were likely to make changes to their lifestyle based on the guidelines.
Quitting smoking 
Kevin O'Hagan, the ICS's Cancer Prevention Manager, said it's positive to see a "growing awareness of cancer prevention in Ireland".
The number one thing people can do to improve their health and lower their risk of cancer is to quit smoking. Three in every 10 cancers are caused by smoking and we would urge all smokers to make quitting their number one resolution in 2018.
O'Hagan said anyone who wants to quit smoking should call the HSE Quit Team on 1800 201 203 or click here for advice and information.
#Open journalism No news is bad news Support The Journal

Your contributions will help us continue to deliver the stories that are important to you

Support us now
He said another way people can reduce their risk of developing cancer is by getting physically active. He said maintaining a healthy weight is the most important thing you can do for cancer prevention, after not smoking.
Up to 40% of certain cancers are attributable to being overweight or obese and, with most adults in Ireland now weighing more than they should, it is really important we do all we can to maintain a healthy weight to lower the risk of cancer.
O'Hagan added that about 900 cancers and 500 cancer deaths are attributed to alcohol every year.
"I would urge people to be aware of how they drink and limit their intake as much as possible. The new year is a great opportunity to change a habit and to radically change our approach to alcohol in this country," he said.