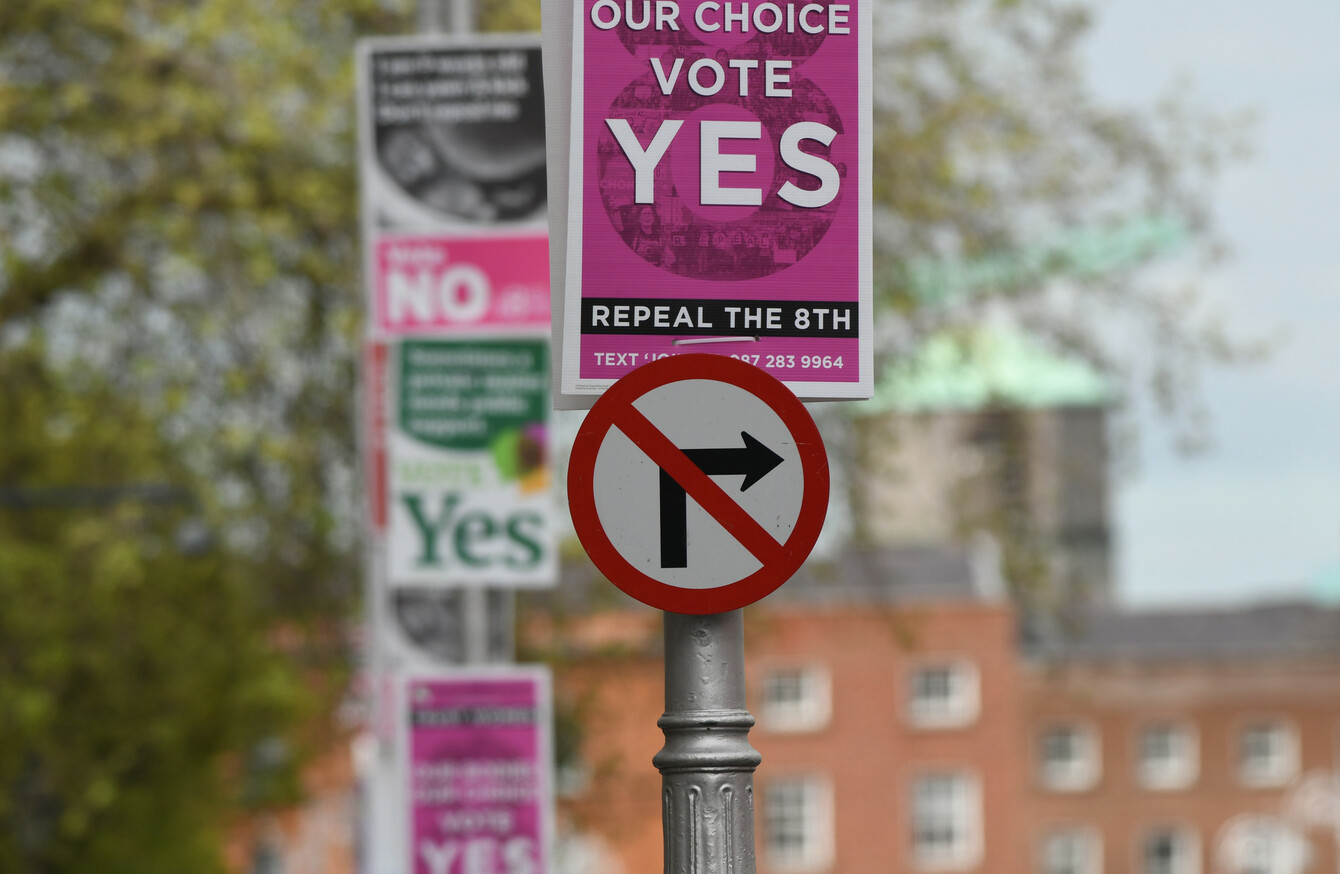 Image: SIPA USA/PA Images
Image: SIPA USA/PA Images
IN THE AFTERMATH of the Eighth Amendment referendum, there was a lot of discussion about the regulation of referendum posters.
Politicians and campaigners decried the placement of posters and the content of them as misleading or graphic, particularly in the case of No posters.
In order to get a sense of what the general public thought of posters, we asked city councils in Ireland to give us the number of complaints sent to them about referendum posters.
TheJournal.ie previously took a look at the nature of some of the complaints Dublin City Council received up until the 25 April (there's a time delay as this was a Freedom of Information request).
The vast majority of complaints were about the placement of posters, the absence of the name and address of a printer on the poster (which is required by law), and complaints about graphic imagery and misleading information (on No posters in particular).
Up to and including polling day on the 25 May, Dublin City Council received 279 complaints regarding referendum posters.
In the first batch of complaints, requested in an FOI by TheJournal.ie up until 25 April, there were 144 complaints (you can read some of the complaints in our story here).
In the final month before the referendum there were a further 135 complaints.
Of this number, 86 complaints referred to the alleged absence of publishers or printers details on the posters, 11 related to the content directly, 17 related to the posters being a hazard to pedestrians or motorists, and 21 related to other issues such as proximity to schools or polling station locations.
In total, there were 46 complaints received by Cork City Council in respect of referendum posters. The local council didn't specify what the nature of these complaints were.
A total of nine complaints were received by Limerick City & County Council about posters in the course of the referendum.
The majority of the complaints were about the alleged graphic nature of some of the posters and their location (including how close they were to schools).
No fines have been issued in relation to the referendum posters under the Litter Act.
Galway City Council checked the planning, transportation and infrastructure, and environment sections for complaints, it said.
The only section that received complaints was in environment, which received 10 complaints.
Waterford City Council was contacted in relation to how many complaints it received; TheJournal.ie did not receive a reply at the time of publication.