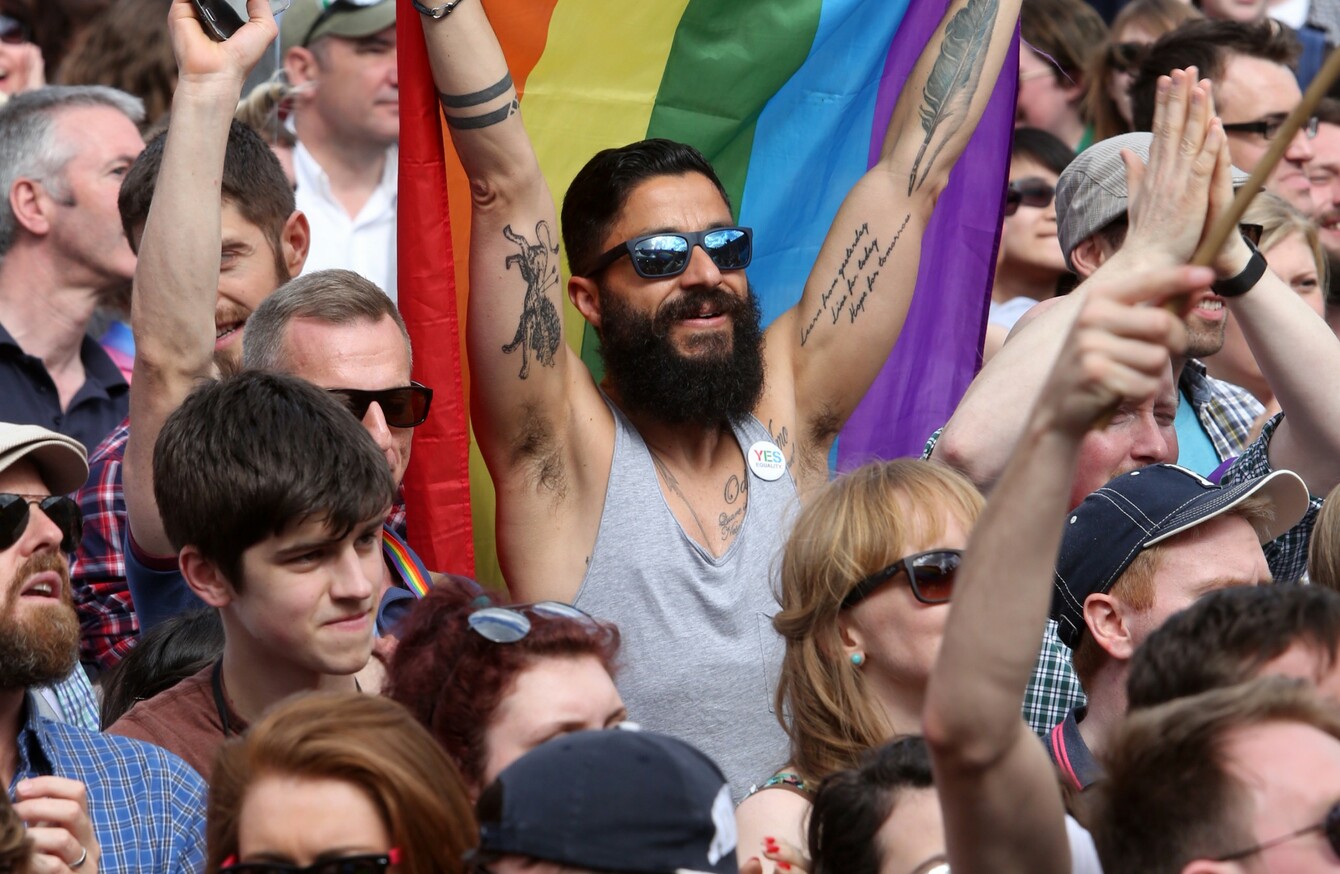 File photo pf people celebrating the result of the 2015 referendum to legalise gay marriage.
Image: RollingNews.ie
File photo pf people celebrating the result of the 2015 referendum to legalise gay marriage.
Image: RollingNews.ie
THE IRISH STATE has spent over €130 million on referendums since the start of the century, newly released figures show.
The figures show the total cost of various referendums to the Irish taxpayer since the year 2001 at
Since that time, Ireland has had 15 referendums on various issues.
In some cases votes for different referendums took place on the same day, and so associated cost were lumped in together.
The most expensive referendum held this century concerned the nation voting for the Lisbon Treaty in June 2008.
The total cost of this vote to the State was €22.2 million. In this instance the treaty was rejected by the Irish electorate.
The second most expensive referendum was the second Lisbon Treaty a year later in 2009. That cost €17.5 million and in this case the treaty was accepted by the electorate.
The marriage equality referendum and the referendum on the eligible age to be able to run for president in 2015 cost the state €15 million in total.
Below is a list of the associated costs of each referendum and the year they were held.
Referendums from 2004 and 2011 are not included as the costs were lumped in with local and European elections held on respective days.
The figures were released to Fianna Fáil TD Barry Cowen on the back of a Parliamentary Question to Public Expenditure and Reform minister Paschal Donohoe.
Expenditure 
In a statement to TheJournal.ie, a spokesperson for the Department of Public Expenditure and Reform (DPER) said that funding for referendums covers a large number of areas.
"The costs for a referendum relate to the conduct of the election such as publicity, taking the poll, the counting of votes and administrative support," the spokesperson said.
They include fitting up the poll and count centres, the conveying of ballot boxes, documents and communication for the count and the printing of ballot papers and the services of the Local Returning Officers.
Returning Officers of each district are given control over the pay and funding for referendums in their area, and they are in turn reimbursed by the DPER.
The spokesperson also said that the disparate costs of various referendums was down to a range of factors.
"The costs for the different referendums vary for a number of reasons," the spokesperson said.
For example, due to changes in the numbers on the electoral register, the complexity of the issue to be explained by the Referendum Commission, the duration of the count etc.
Reductions in wages and costs as a result of the economic crisis and the holding of a number of referendums in the same period are given as reasons for the disparate costs of each of the referendums.