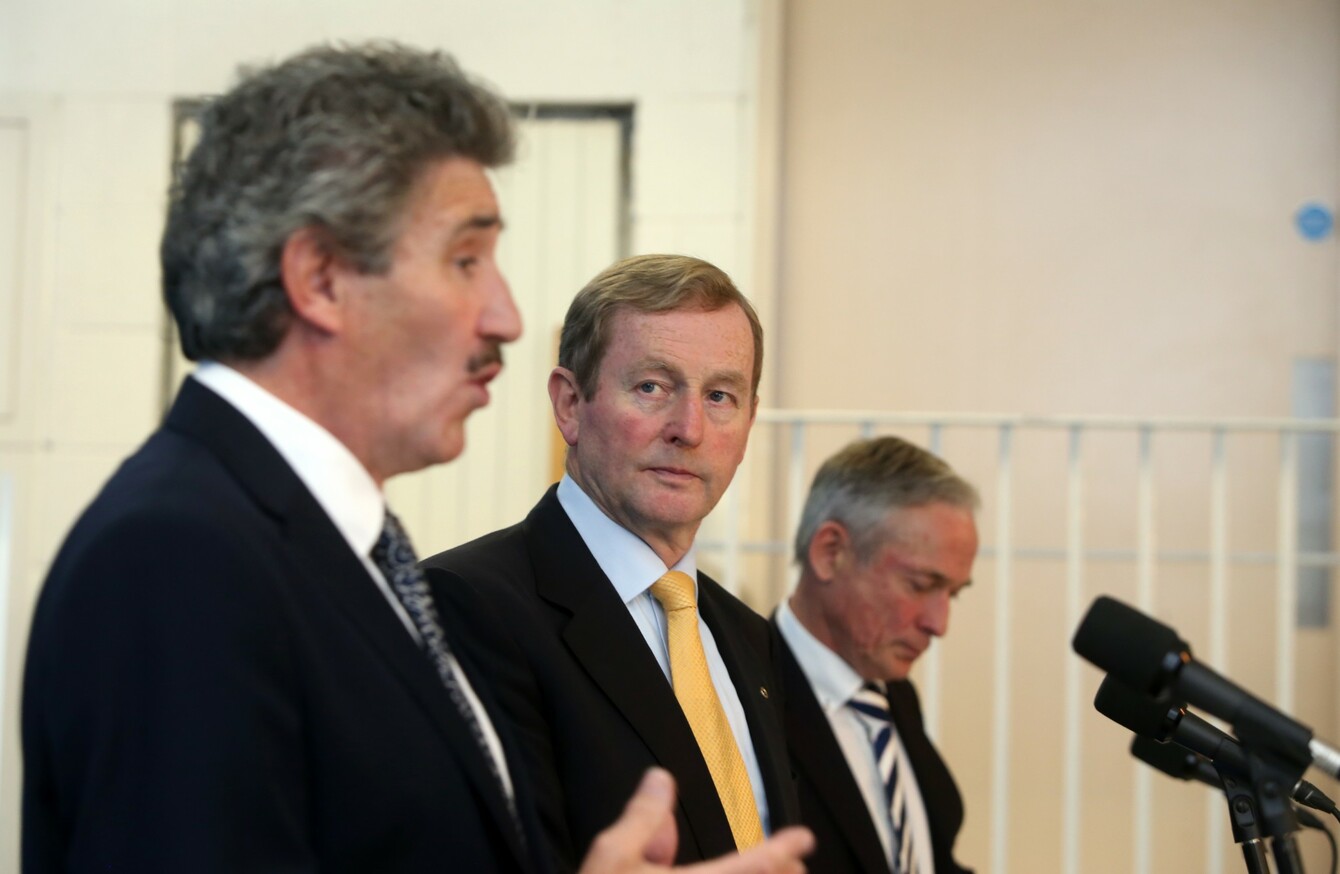 Image: Sam Boal
Image: Sam Boal
MINISTER OF STATE for Training, Skills and Innovation John Halligan, said he and the other Independent Alliance members had fought 'vigorously' to ensure the Bill on Irish Water ownership was referred to the Committee stage for consideration.
Earlier today, the government announced that it would not oppose a bill on the ownership of Irish Water, meaning a referendum is likely to be held to ensure that the state's water utility remains in public ownership (pending a review of the proposed legislation).
Speaking in the Dáil today, Minister for Housing Simon Coveney said that the government would support the bill, saying "we may disagree over how to fund water services but we share a common view on the State owning this vital public service".
Everyone here wants public water infrastructure that serves the needs of the citizens and businesses of this country. Everyone here, I believe, wants this to be achieved through public, not private, ownership.
Called the 35th Amendment of the Constitution (Water in Public Ownership), the bill has been tabled by Independent TD Joan Collins.
In a statement released today, Collins said the bill's progress was "a blow to the privatisation agenda".
Ireland has had a number of nightmares with privatisation – from the selling off of public housing stock to bin services and Telecom Éireann.
Yesterday, Fianna Fáil confirmed that they would support the bill, bringing the total number of TDs who backed it to 94.
Greater scrutiny
Halligan, who would have missed the vote as he is on a visit to the Middle East until Friday, said that despite his support, there were certain elements of the bill that needed a closer look.
"There are several details of the Bill that require scrutiny," he said. "Such as any potential adverse implications for private and group water schemes and the Committee on Housing, Planning, Community and Local Government is the appropriate place for this to happen."
Fianna Fáil said something similar yesterday, while Minister Coveney echoed them in the Dáil today, saying:
…It is imperative that the Bill undergo the necessary deliberation and scrutiny at pre-legislative stage to ensure that its intention or wording does not run the risk of unintended consequences.
He goes on to outline his concerns at length, including if there are already legal safeguards in place, and unforeseen implications.
Collins, meanwhile, urged TDs and Senators "not to unduly dilute or delay" her bill for a referendum.
Coveney concluded his announcement today with:
"I accept the spirit with which the proposal is made and for that reason I and my Government colleagues will not be opposing the Bill at this stage."