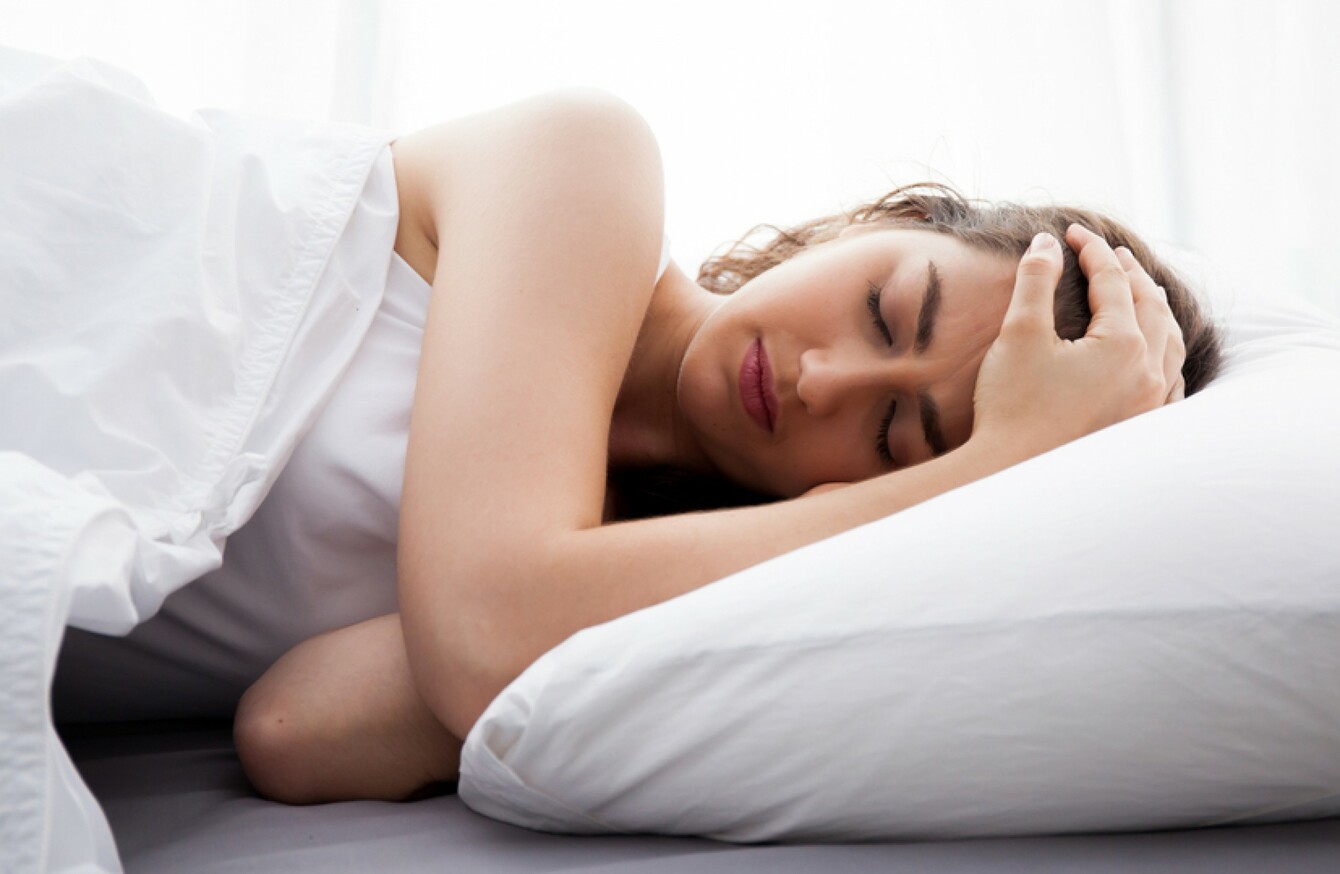 Image: Shutterstock
Image: Shutterstock
AN IRISH INVENTOR who raised over €80,000 for the "perfect pillow" plans to take his product global through a series of crowdfunding campaigns and deals with international distributors.
Noel O'Connor, a back and neck pain specialist who owns a clinic in Cork, has developed the Reflex Pillow, which provides people with extra neck support when they sleep.
Late last year, he launched the product on Kickstarter to help fund his invention. The project reached nearly double its goal of €45,000, one of the best results for an Irish project to date, and generated over 1,100 orders.
O'Connor told Fora that the company has also signed a deal with Amazon to sell the pillow on the US and UK versions of the website following the campaign.
Further distribution arrangements have also been made with a teleshopping network and international distributors to sell the product, while normally sells for €89.
However, O'Connor said the company is focused on the US market next and he plans to break into that region through another crowdfunding programme.
"We're hoping to introduce it to the US this year and we'll do that through a new Kickstarter," he said.
"Based on the other similar pillow products that we saw at the time on Kickstarter, if we did the same programme we did from Ireland in the US, we would have made €3 million no problem."
New markets
Before the next crowdfunding push, O'Connor said the product will be tweaked to allow customers to adjust the pillow's height. He plans to employ a consultancy firm in the US that specialises in crowdfunding projects to manage the next Kickstarter campaign.
"The first campaign wasn't easy and it was quite stressful. In some ways we got the wrong people involved and they really didn't know what they were doing.
"We got over the line, but we could have made more. A lot of sales are still coming through Kickstarter with people finding it on that website, and then coming to ours to make an order."
Although the US is the main target, the company also has a deal with Dubai-based teleshopping network Citruss TV, which gives it the potential to reach millions of consumers in the Middle Eastern and North African markets.
The company also has a contract with the US distributor GBK Productions, a company that specialises in generating publicity for businesses through celebrity endorsements.
Long process
O'Connor said the pillow had taken 15 years and cost €100,000 to develop, although it may never have made it to sale if not for a partnership with Limerick-based supply chain company Dutec.
"There are a lot of people out there with great inventions and have no way of getting it to the marketplace. I was one of those people and I very nearly gave up because there was no way I was going to succeed without backing.
"They called me in one day and asked would I like to partner up with them … they had the expertise in terms of distribution, so it was a good deal to make."
The partnership involved Dutec taking a 49% stake in the company in return for assuming €60,000 of debts built up during product development, O'Connor said.
"Each process was very slow. The patent process alone took three and a half years, the design phase took two and a half years and it took seven years to find the right materials."
While O'Connor said he has more ideas for inventions, the time it took to get a product to market was a deterrent to repeating the process.
"I have ideas in my head about a back support for the car, but that would probably take 25 years to develop.
"I can't see myself in the immediate future starting a new project because what I'm really trying to do is make this a success as a business project. That's what I'm focusing on."
Written by Killian Woods and posted on Fora.ie