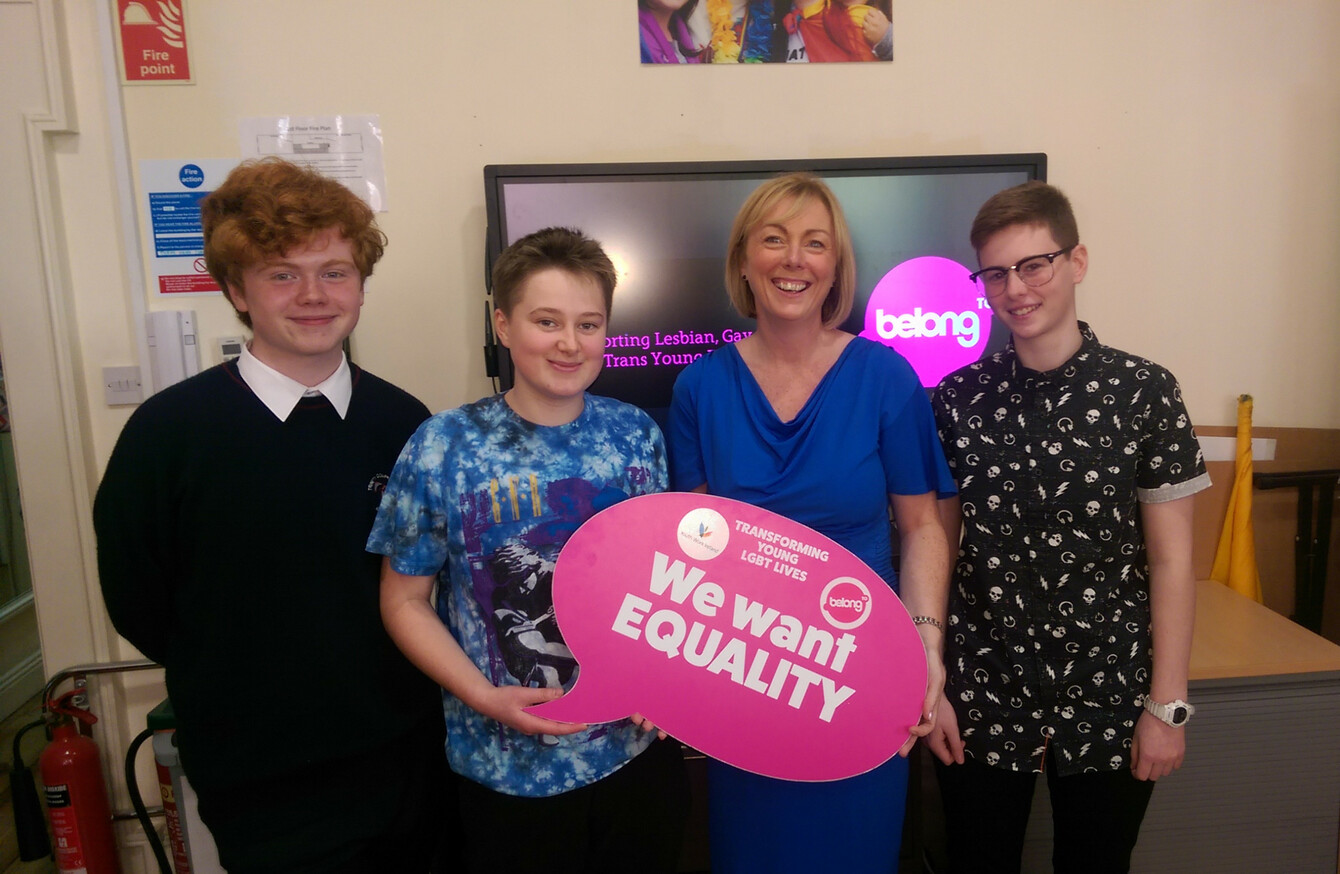 Doherty met young people at BeLonG To this week.
Image: Department of Social Protection
Doherty met young people at BeLonG To this week.
Image: Department of Social Protection
MINISTER REGINA DOHERTY has said that she felt "inspired" after visiting the offices of an LGBT charity this week to meet with young people who avail of its services.
Belong To is a national organisation supporting lesbian, gay, bisexual and transgender young people, aged between 14 and 23.
As well as meeting some young advocates, Doherty also met with the charity's executive director Moninne Griffith, a parent of one of the young people, and some staff members.
After the meeting, Doherty said that she would examine the position of non-binary and young trans people in a review of the Gender Recognition Act.
The Minister said: "I learned from the experts. I heard first-hand of the experiences of being a trans or non-binary young person in Ireland. And I heard from a fantastic mother who explained the trans issue from her perspective."
She was told about the practical issues which young transgender and non-binary people face, in their schools and homes, and the challenges they may face in having their identity accepted.
Doherty added: "I felt so inspired listening to these young people. They were so articulate, so self-aware, so insightful and so brave.
And even though they have been hurt by their experiences, they were optimistic, and witty, and even compassionate for those in our society who don't yet appreciate what it means to be trans or non-binary.
Under the terms of the Gender Recognition Act 2016, an applicant who is 18 years or over for a gender recognition certificate by way of self-determination.
It also provides for those aged 16 and 17 to apply to a court for an exemption from the minimum age of 18.