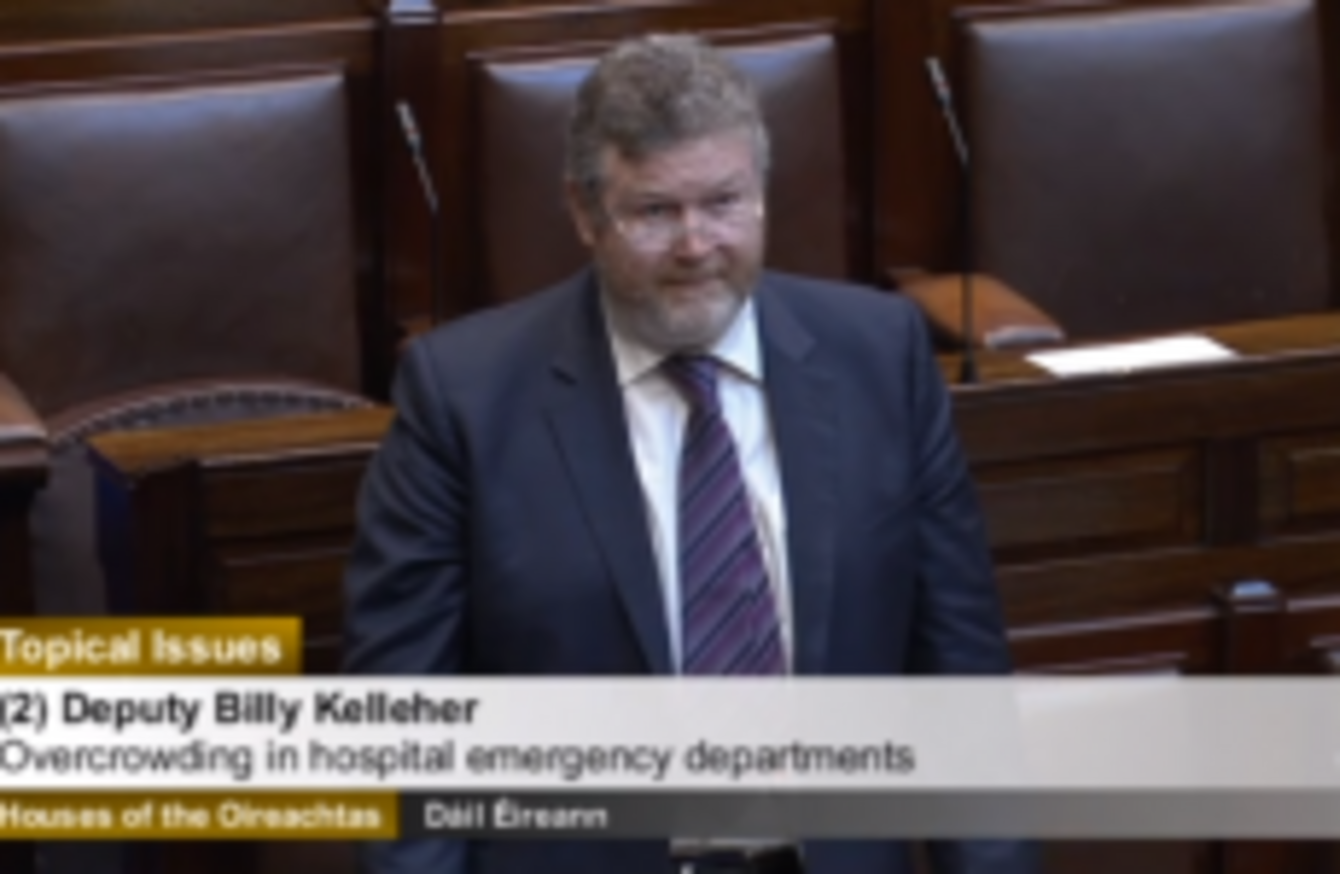 MINISTER FOR HEALTH James Reilly has said both he and the HSE acknowledge the discomfort and distress of patients who are on trolleys in Emergency Departments across the country but claimed the situation has improved under the current government.
Reilly was challenged by Fianna Fáil's health spokesperson Billy Kelleher in the Dáil today, with the TD accusing him of being "in denial" about the severity of the problem.
"It's simply not the case that there has been a huge decrease," he said, citing the figure of almost 400 people on trolleys that was reported yesterday.
Overcrowding
The Irish Emergency Medicine Trainees' Association (IEMTA) wrote to the Health and Safety Authority (HSA) yesterday warning that the overcrowding was dangerous for patients and stressful for doctors.
Kelleher said that, as health minister and a GP himself, Reilly should be "very conscious" of what it means when senior clinicians highlight an issue about patient safety and the transfer of infectious diseases because of overcrowding.
Reilly hit back at the deputy, telling him "if anyone is in denial, it's you". Quoting Bill Clinton he said:
What's really annoying you is that its taking so long for us to clear up your mess.
He pointed out that figures now were considerably lower than those under the Fianna Fáil government and that was despite the inclusion of figures for those on trolleys in wards as well as those in emergency departments.
"There has been a massive improvement", he said.
Unacceptable
However, he said he recognised that there was still work to do on this "unacceptable issue" and said both he and the HSE "acknowledge the discomfort and distress" of patients on trolleys.
This, according to the minister, is why he set up the Special Delivery Unit in 2011, which is now working with hospitals that are under pressure to help bring numbers down.
The minister stressed that he wanted to "reassure people" that further action will be taken because "people who are on emergency department trolleys are the most acutely in need of help, and we will get them help".
Today there are 294 people on trolleys in Emergency Departments and 79 on wards.