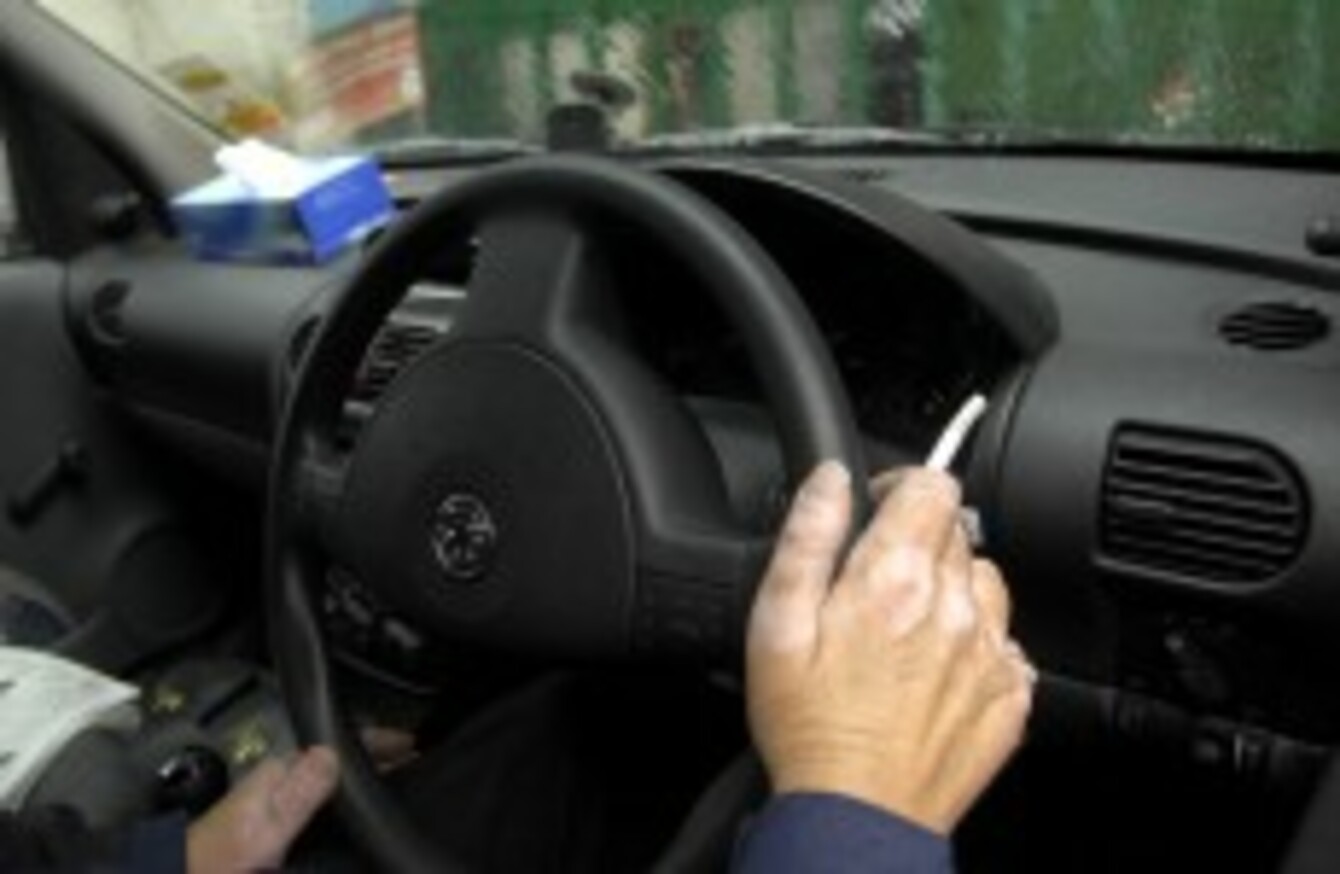 File photo
Image: Clive Gee/PA Wire/Press Association Images
File photo
Image: Clive Gee/PA Wire/Press Association Images
A BILL PROPOSED by a group of senators to ban smoking in cars when children are present will move to Committee stage next month after Health Minister James Reilly said he will not oppose it.
Senators John Crown last night moved a bill to ban smoking in cars when there is a child or children present with the Minister saying that he would not oppose it.
The proposed legislation is being advocated by Crowne, independent senator Jillian van Turnhout and Fianna Fáil's Mark Daly.
The Minister did raise some concerns in relation to the drafting of the bill and cited concerns about notifying the European Commission but Van Turnhout said she did not think there were any "major concerns that can't be worked out".
"It's more about drafting and ensuring it's in order," she told the TheJournal.ie this morning as the bill now moves to committee stage where it will be discussed by the Oireachtas Health Committee on 6 June.
"Senators Crown, Daly and myself said that we are happy to meet over the coming weeks and we are very open to ensuring we have the best legislation and that it's fit for purpose," Van Turnhout added.
If the bill makes it through committee stage it will then go the Dáil. Van Turnhout said she hoped that children would be "going on their summer holidays in smoke free cars" but admitted this would be optimistic.
It is envisaged that the any eventual ban would be enforced by gardaí through financial penalties that would be at a low level for first offence but would then increase if motorists reoffend.
Van Turnhout added: "We would envisage that it would be a similar measure to seat belts in cars where drivers  take responsibility for that."