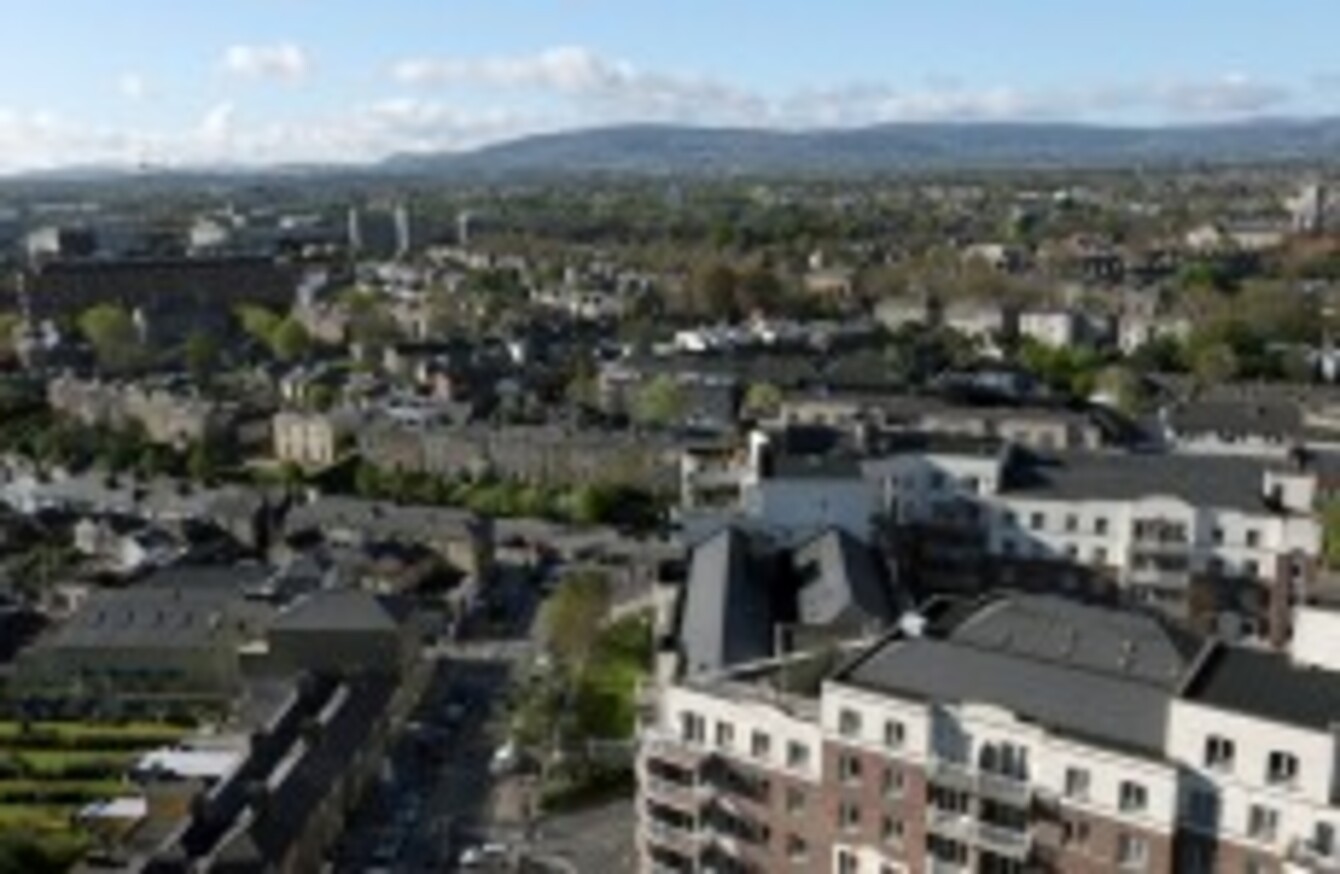 Image: Laura Hutton/Photocall Ireland
Image: Laura Hutton/Photocall Ireland
A DUBLIN WOMAN who has been told she must leave her rental property of five years is refusing to leave until she can find accommodation elsewhere.
Carol Macguire, who lives with her two year old daughter, has been attempting to find another home but has faced problems both because of the increasingly expensive rental market and the fact that she is in receipt of rent allowance.
The property developer who owned her apartment in Dublin's south inner city was declared bankrupt and receivers took possession of the property.
Her old landlord, who has since written her a reference, told her that another landlord was taking over but the receiver later informed of their plans to vacate the building.
Other tenants who have been living in the building have since vacated it but Macguire remains.
People Before Profit MEP candidate Bríd Smith has been helping the woman with her case and said that initially the five year tenant wasn't given sufficient notice but that that has since been rectified.
Smith says she has seen over 90 e-mails Macguire has sent to prospective landlords in attempt to find a new home and they have included properties outside her current Dublin 8 area including Tallaght and Kildare.
The Dublin City Councillor says that she has tried to help Macguire find somewhere to live but has found there is little more she could do as she has already been on a local authority housing list for a number of years.
In addition, Macguire rental support from the the Department of Social Protection has now been cut because notice has been given that the tenancy is ending.
Smith adds that so far the receivers have been relatively understanding of Macguire's plight and have in fact been taken aback by how difficult it is for her to find a new property:
They were shocked by the idea that they have nowhere to go and that me as a local representative has nowhere to look. I kind of put it to them that there is kind of a societal a responsibility to help her and they were decent enough to agree to help her if they can.
#Open journalism No news is bad news Support The Journal

Your contributions will help us continue to deliver the stories that are important to you

Support us now
Smith says that the case illustrates part of a wider problem whereby people are being discriminated against if they are in receipt of rent allowance. She says she is hearing stories on a daily basis from people who can't find affordable accommodation, making reference also to the widely reported story of Sabrina McMahon who has been living in her car for the past week.
"Legislation needs to be introduced immediately to outlaw discrimination on ground of economic status. If it is illegal to discriminate on ground of colour or religion, then why is not illegal to discriminate against social welfare recipients. We also need new laws to impose rent controls and grant tenant rights," she says.
"It's shocking that the states sets up a system whereby landlords be subsidised but there's no enforceable way to protect people in receipt of rent allowance from discrimination."