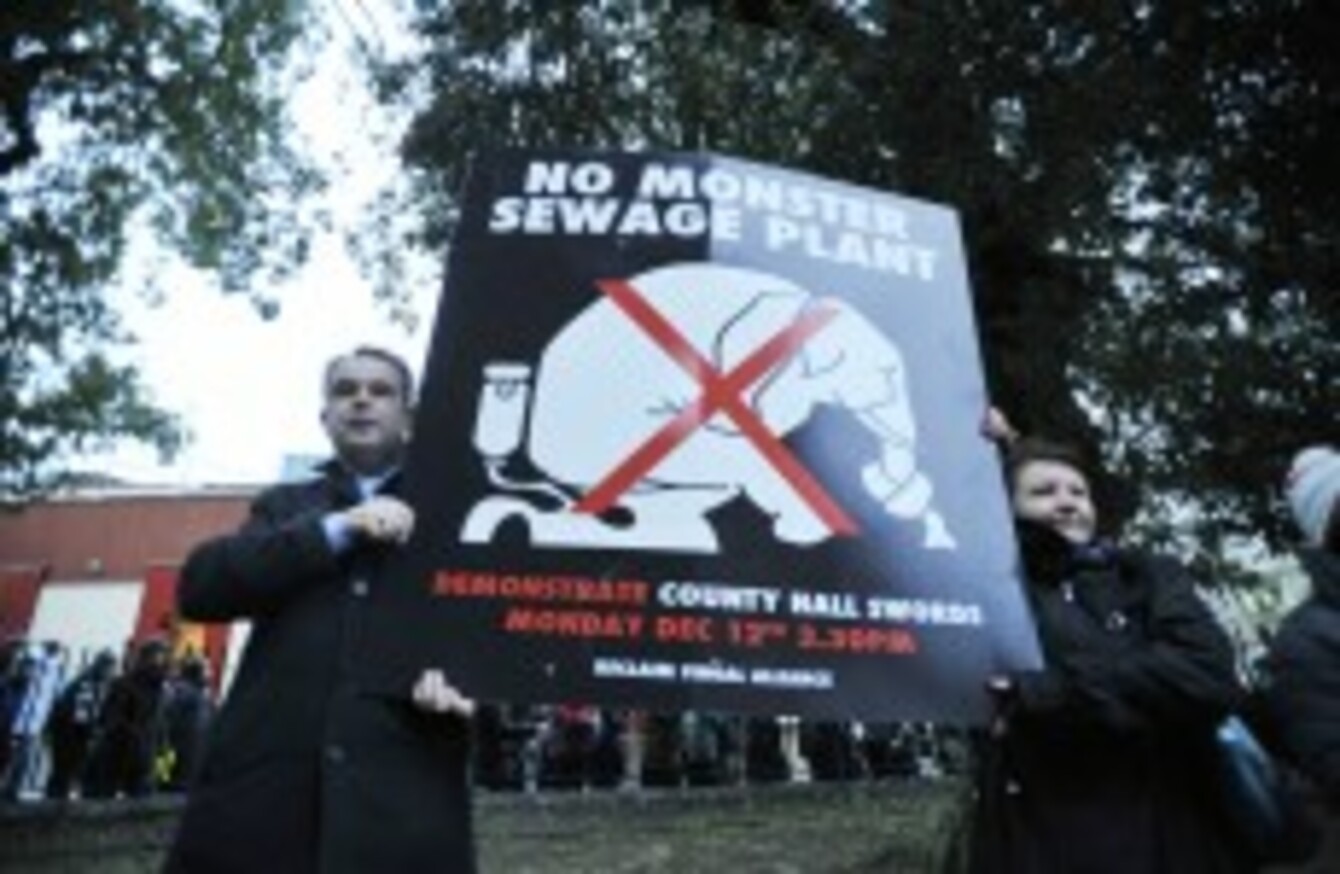 A protest against the proposed plant in December
Image: Sasko Lazarov/Photocall Ireland
A protest against the proposed plant in December
Image: Sasko Lazarov/Photocall Ireland
RESIDENTS OF NORTH Dublin have pledged to step up their campaign against a "monster" sewage plant planned for the area.
A shortlist of three locations was announced today for the plant, which it's proposed will help treat sewage and waste water from Dublin, Meath and Kildare.
But a campaign group said it would be continuing its fight against the planned facility. The Reclaim Fingal Alliance said there was no evidence that alternative sites had been properly considered and public consultation had been insufficient.
The Alliance said more than 10,000 Fingal residents have written letters objecting to the project. In a statement, it said:
Angry residents, farmers and fishermen across the region fear a super-plant that size will have a detrimental effect on farming and horticulture in what is the heart of Ireland's market garden and destroy the local fishing industry.
Campaigners are calling for a smaller plant to be constructed which could then be expanded as the need arises.
The three sites shortlisted by Greater Dublin Drainage – a partnership between six councils in the Dublin area – are:
Annsbrook, 10km north of Dublin Airport and 2.7km west of Lusk.
Newtowncorduff, 10km north of Dublin Airport and 1km west of Lusk.
Clonshaugh, 2.2km east of Dublin Airport.
A statement on the Greater Dublin Drainage website says the future development of schools, hospitals and businesses as well as homes may be curtailed if a new drainage facility is not constructed.