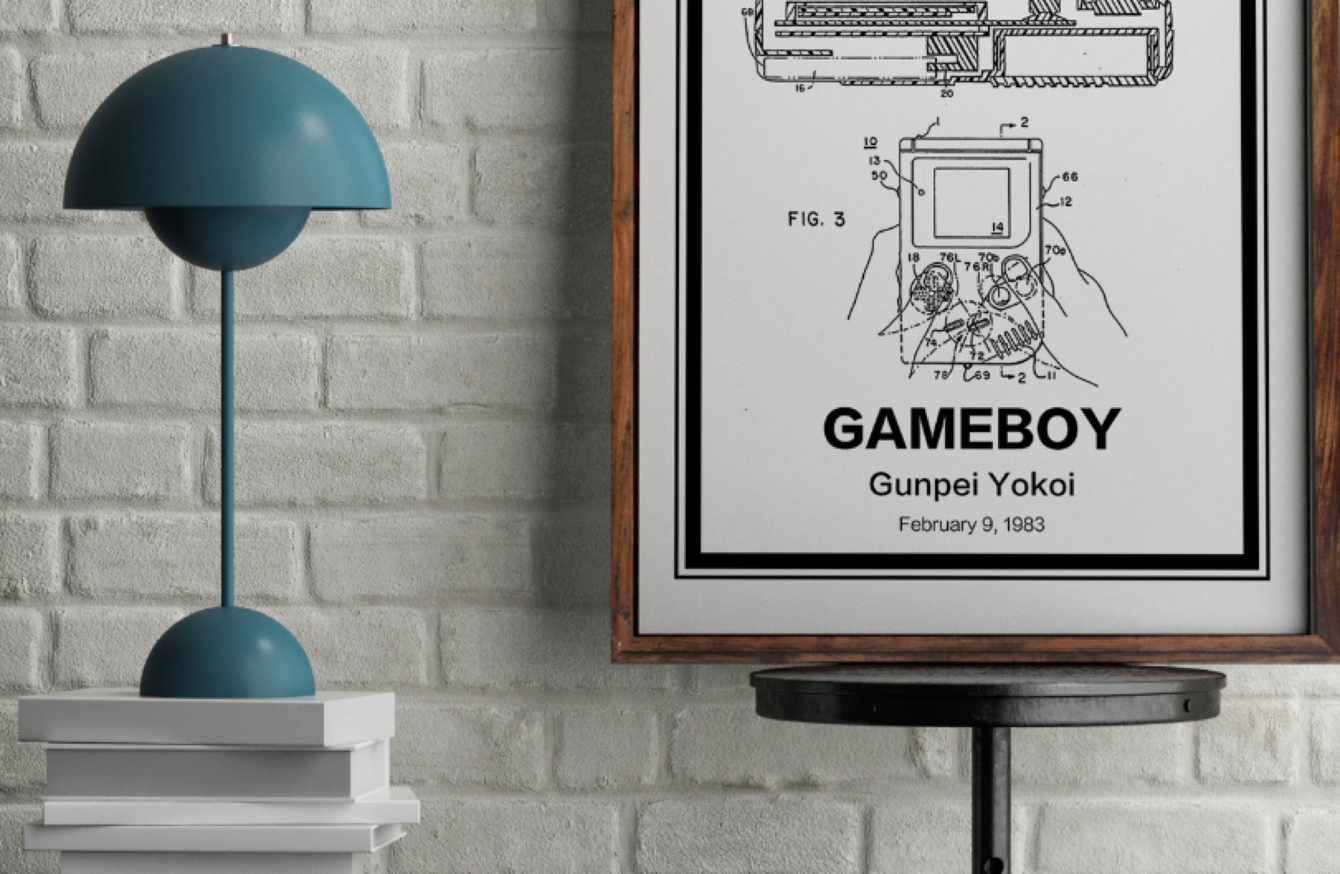 Image: Retro Patents
Image: Retro Patents
TWO FOUNDERS OF an Irish startup that was acquired by music streaming giant Spotify last year have a new pet project – selling prints of famous patents.
Retro Patents, which launched only recently, is a new business from Aidan Sliney and Craig Watson, who sold their last company Soundwave to Spotify last year.
The pair, who are now based in Stockholm, still work for Spotify on Soundwave – a platform that helps users discover new music.
Speaking to Fora, Sliney said Retro Patents is a small project to keep the pair busy and the idea dated back to the early days of Soundwave.
"We used to spend time looking for art to inspire people while they were in the workplace," he said.
"So we had startup posters and motivational quotes like, "Get shit done", "Move fast and break things" and, "If a user is having a problem it is our problem". Those can be a bit stale and repetitive though.
"Instead, we printed out old prints of patents we found and stuck them up on the wall, because what's more inspiring than famous patents?"
Since patent documents can span reams of pages, each poster takes a snippet of a patent, such as a product image, which is then mocked up for the poster.
Some of the prints available to order include the patents for the Amazon Kindle, Apple iPhone and Nintendo 64 games console. The company charges between €25 and €40 for the prints, depending on size.
Christmas project
The push to turn the idea into a small company gathered steam over Christmas, and now the startup has gone live for orders via its website.
Sliney said the side project had been a huge success so far, and that orders are coming from all over the world.
"It has really taken off with a bang. Both of our evenings are now are taken up with fulfilling print orders.
"We're getting requests from Hong Kong, Poland and the US, to name a few. I think it's because they are perfect decoration for the wall of any startup office that is looking for something a bit inspiring."
At the moment, the operation is set up to be as low-cost as possible, according to Sliney, with the pair of them designing each poster.
"We have no artistic background, but still do all the design ourselves. I think when you work in startups, you develop new skill sets. One we happened to get quite good at was photoshop."
There are plans to add more patents to the website, with both the Atari game console and Sony Walkman recently added to the online store.
However, each print has a limited run of 250 posters, according to Sliney, and once those run out, they won't be repeated.
"We didn't want 100,000 of the same print all around the world in offices. We want each print to be special and kind of unique. To be honest, we're coming to the stage where some are nearly sold out of some."
The pair stayed on with Spotify to tweak Soundwave's song discovery feature after their startup was acquired for an undisclosed sum.
Before the deal, the Irish tech company had made solid progress as a standalone app. The service, set up in 2012, was downloaded more than 1.5 million times in over 150 countries.
Written by Killian Woods and posted on Fora.ie