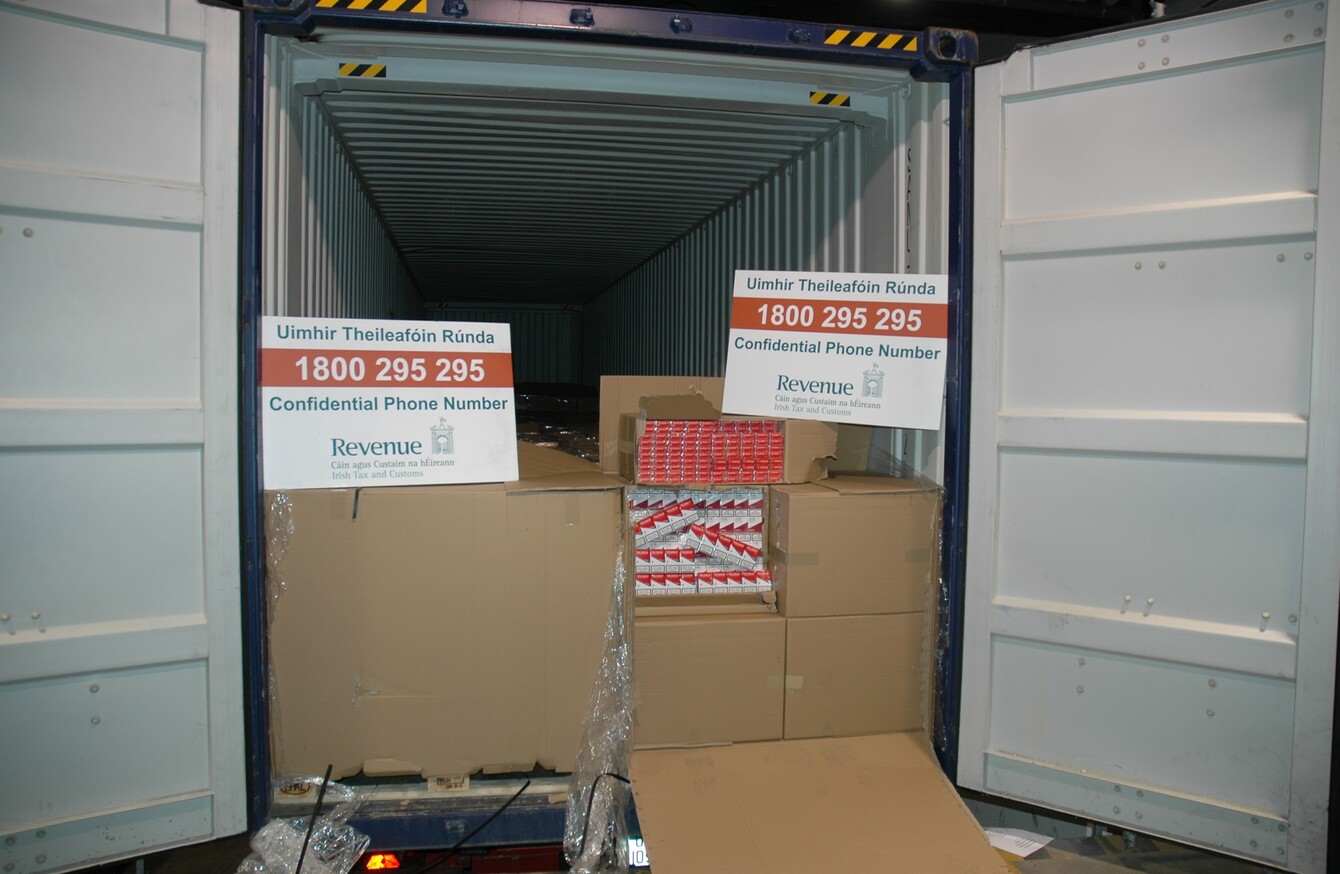 Image: Revenue
Image: Revenue
REVENUE OFFICERS HAVE seized over 4.1 million cigarettes at Dublin Port.
The cigarettes – branded MG, Viceroy and Marhaba – were concealed in a 45-foot container that was said to contain rice cakes. It arrived into Dublin Port from Rotterdam.
The smuggled cigarettes were revealed when, as a result of routine profiling, the container was selected for x-ray by Revenue's mobile scanner.
The cigarettes have a retail value in excess of €1.9 million and represent a potential loss to the Exchequer of over €1.6 million.
Investigations are ongoing.
Arrests over steroid seizure 
Meanwhile, Revenue officers seized approximately 26,000 steroid tablets and 4,000 steroid ampoules following the search of a number of premises in Dublin's south inner city yesterday.
The operation involved the Drugs and Organised Crime Bureau, the Divisional Drugs Unit in Kevin Street, and officers from the Health Products Regulatory Authority.
The steroids originated in Romania and have a street value of approximately €30,000.
Two Irish men in their 30s and 40s were arrested at the scene. Both were detained at Kevin Street garda station under Section 4 of the Criminal Justice Act and were later released. A file is being prepared for the Director of Public Prosecutions.