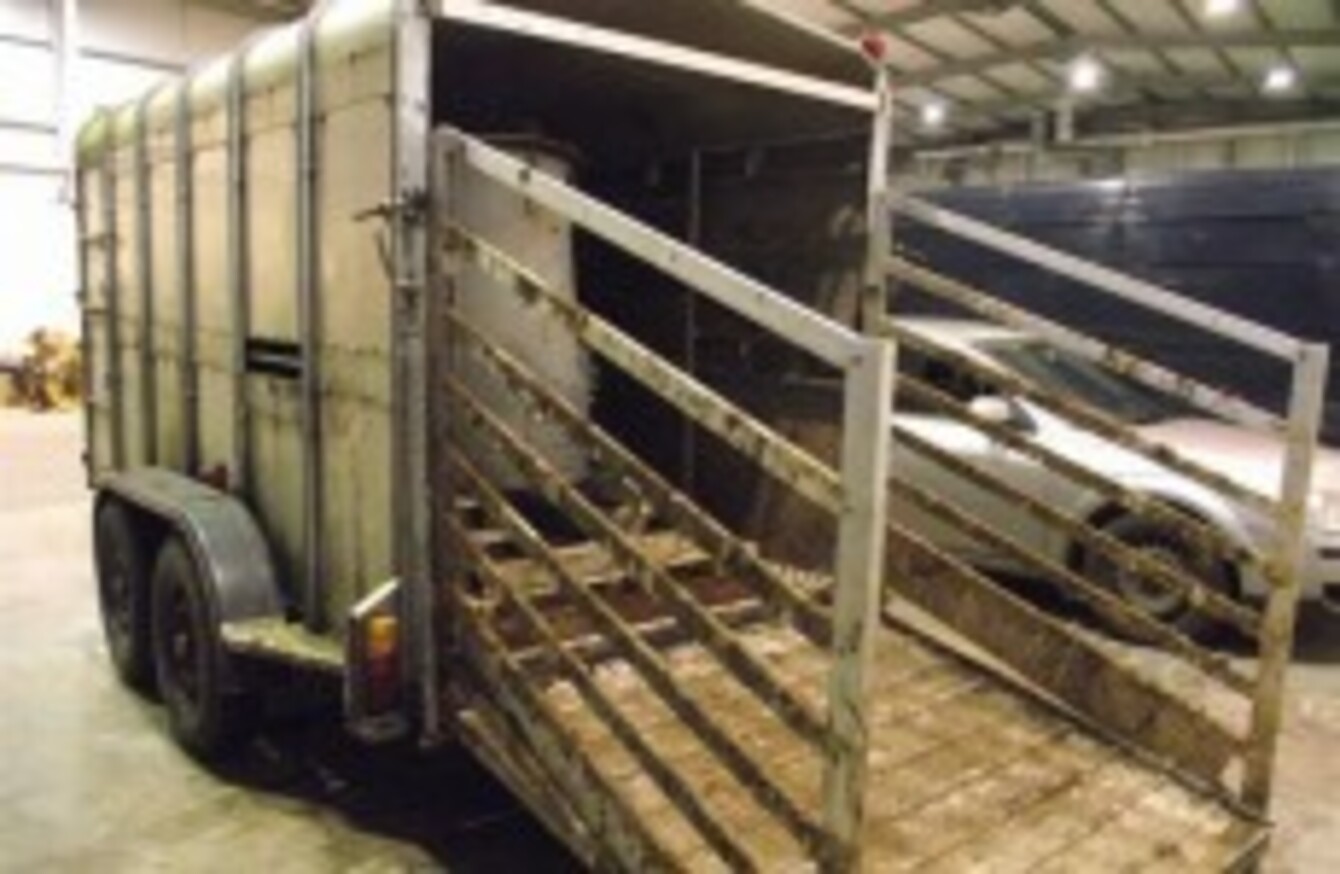 Image: Revenue
Image: Revenue
OFFICERS OF THE Revenue Commissioners have shut down a mobile oil laundry, as well as seizing over quarter of a million euro worth of tobacco.
In an intelligence-led investigation with Her Majesty's Revenue & Customs (HMRC), officers from Revenue, backed up by An Garda Síochána yesterday seized approximately 581,000 smuggled cigarettes with an estimated retail value of €278,880 and potential loss to the Exchequer of €234,400.
A further 26,000 litres of mineral oil were seized for suspected licensing offences and approximately €60,000 of cash was seized under the proceeds of crime legislation, in addition to the seizure of two vehicles.
Officers searched a number of premises along the border in both jurisdictions in the north Louth and south Armagh areas, searching three premises in the Ballybinaby and Castleroche area of north Louth.
Searches carried out by HMRC in the south Armagh area resulted in the seizure of documents, computers and telephones.
In a separate operation, Revenue shut down a mobile oil laundering unit in Kilcurry, county Louth on Monday.
The equipment, concealed in a cow trailer, included a filtration system, pump and a bleaching agent mixing container which is transported by the trailer to different sites to carry out oil laundering activity.
It was capable of processing 20,000 litres per operation and Revenue moved to remind motorists that laundered fuel can damage engines.