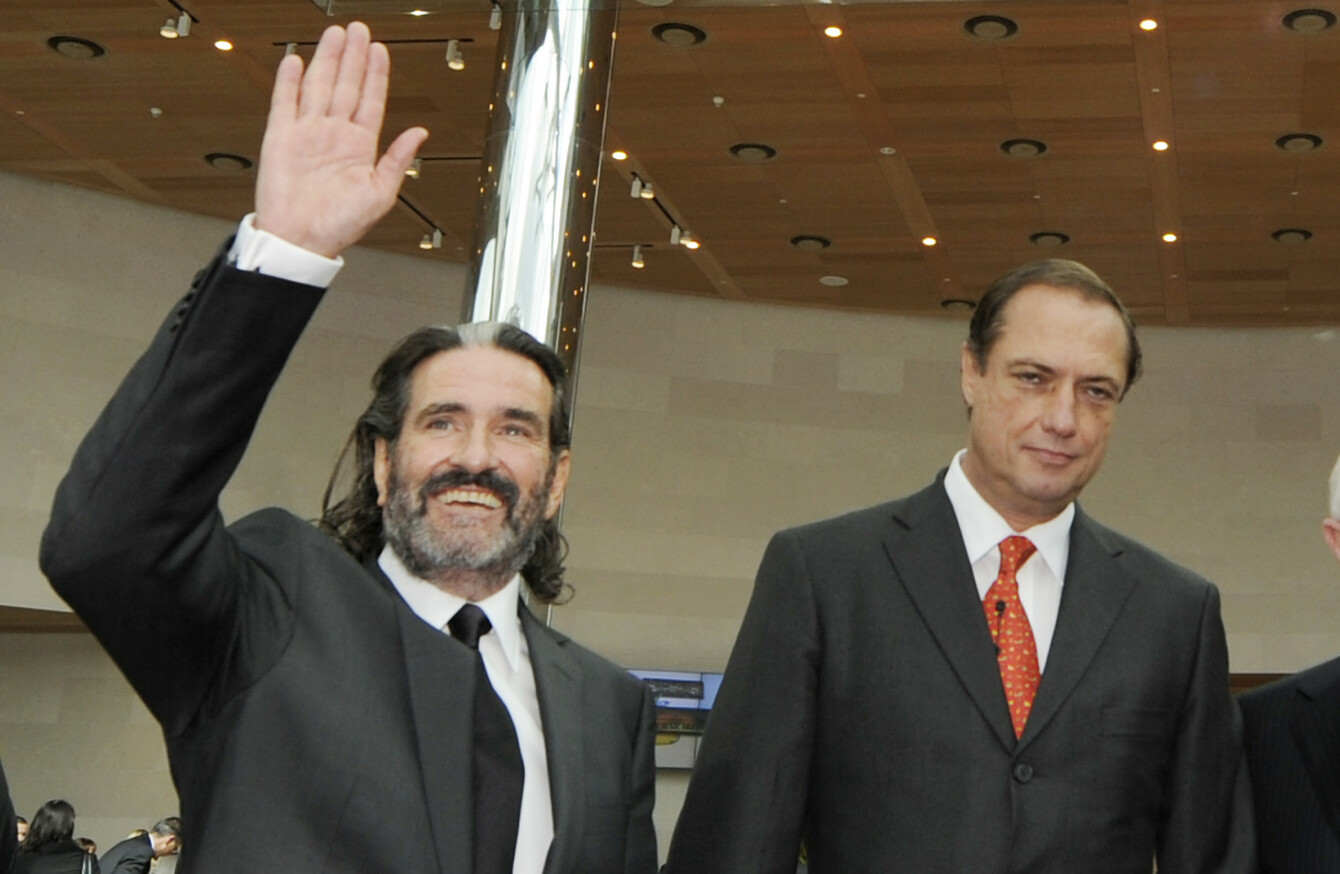 Image: Laura Hutton/Photocall Ireland
Image: Laura Hutton/Photocall Ireland
CELTIC TIGER-ERA DEVELOPER Richard Barrett has secured planning permission for a new apartment complex in Stoneybatter – but it won't be as tall as he initially planned.
Property mogul Barrett made a name for himself during the Celtic Tiger as the co-founder of billion-euro firm Treasury Holdings, which he set up with well-known developer Johnny Ronan.
Earlier this year, a subsidiary of Barrett's property company Bartra Capital Group applied for planning permission to construct a seven-storey development in Stoneybatter.
The complex proposed would contain 23 apartments in total, most of which would be two-bedroom units with half a dozen one-bedroom apartments.
The last owner of the site previously secured planning permission for a mixed-use scheme during the 2000s but never started construction.
Prior to its approval, a number of objections were lodged with the Dublin planning office about Barrett's development.
Green Party councillor Ciaran Cuffe said the development "pays little regard to the historic streetscape of Stoneybatter".
He added that the new building contradicts the policy outlined in the Dublin city development plan due to the overshadowing it will cause on the street.
A number of local residents also voiced concern that the new building would be too tall for the low-rise area and be "completely out of character in the village".
Cuffe proposed that the development should be reduced by two floors and the bottom space reserved for retail use.
In its ruling, Dublin council's planning department partially upheld the third-party requests and also granted permission for the development.
The planning authority said it has "serious concerns in relation to the height, scale and massing of the development" since the area predominantly contains two- to five-storey buildings.
The council ruled that the seventh storey of the apartment complex will need to be omitted from the construction plans.
Boom time
In addition to his role in the property sector, Barrett is also a trained barrister and formerly served as a consultant to the IMF.
At the height of the Celtic Tiger, his firm Treasury Holdings employed hundreds of people and was valued at over €4.8 billion.
The firm, which owned major developments such as the Convention Centre on Dublin's docks and Google's Grand Canal HQ, crumbled during the property crash and went into liquidation.
More recently, Barrett has set up the €1.2 billion property firm Bartra Capital Group which has plans to develop residential and social housing and nursing homes in Ireland.
The company has been on a spending spree this year and now has about a dozen sites on which it plans to develop new housing schemes.
The firm reportedly made a move to purchase the large quantity of land in Donnybrook that RTÉ put on the market earlier this year.
Sign up to our newsletter to receive a regular digest of Fora's top articles delivered to your inbox.
Written by Killian Woods and posted on Fora.ie