Image: PA Archive/PA Images
Image: PA Archive/PA Images
IF YOU'VE EVER met anyone from Dublin, you'll probably be aware how keen they are to identify which side of the city – north or south – they come from.
This may seem like a divisive strategy for some, who could be tempted to blame the River Liffey for being responsible for such a meaningless hangup among the capital's residents.
The river made headlines again this week when a dolphin was spotted swimming in it, but plenty more has happened in and around it down the years.
So we're testing how much you know about the Liffey, and everything that's gone on along it.
First up, which of the following quays is located on the south of the river?


What year was the Liffey's most recent bridge, the Rosie Hackett, completed?


How did the Liffey play a part in earning Ireland a silver medal at the 1924 Olympics in Paris?
It was the subject of a painting by Jack Butler Yeats
It was the subject of a short story by James Joyce
Oliver St John Gogarty practiced swimming in it ahead of the games
The men's water polo team captained by Samuel Beckett played a series of warm-up matches in it


What did Dublin City Council ask lovers to stop doing on the Ha'penny Bridge in 2014?
Carving their names into the bridge
Attaching 'love locks' to the bridge
Proposing to each other on the bridge
Taking selfies on the bridge


Which group referenced the Liffey in their 2000 song 'How to Disappear Completely'?


In 2004, a bronze plaque commemorating a fictional priest mysteriously appeared on O'Connell Bridge. What is his name?


Which of the following sports does not regularly take place on the Liffey?


The Millennium Clock - or 'Chime in the Slime' - was installed to great fanfare for around 9 months in what year?


Artist Fergal McCarthy did what on the Liffey for the Dublin Fringe Festival in 2011?
Lived on a manmade island on the river
Performed his theatre show on a boat along the river
Bathed in the river every morning
Recreated a version of the Liffey Swim with ducks


And finally, to mark the millennium of Dublin in 1988, a giant fibreglass model of which literary character was floated along the river?
Leopold Bloom from 'Ulysses'
Gulliver from 'Gulliver'sTravels'
Rodney Dangerfield from 'The Ginger Man' Answer all the questions to see your result!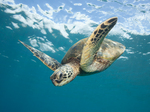 You scored out of !
Turtley awful
Shell of a bad effort
You scored out of !
What are ewe doing?
Very baaad
You scored out of !
Fintastic
That went swimmingly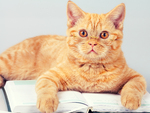 You scored out of !
Clever cat
Almost purr-fect
You scored out of !
Top dog
Paws-itively perfect
#Open journalism No news is bad news Support The Journal

Your contributions will help us continue to deliver the stories that are important to you

Support us now