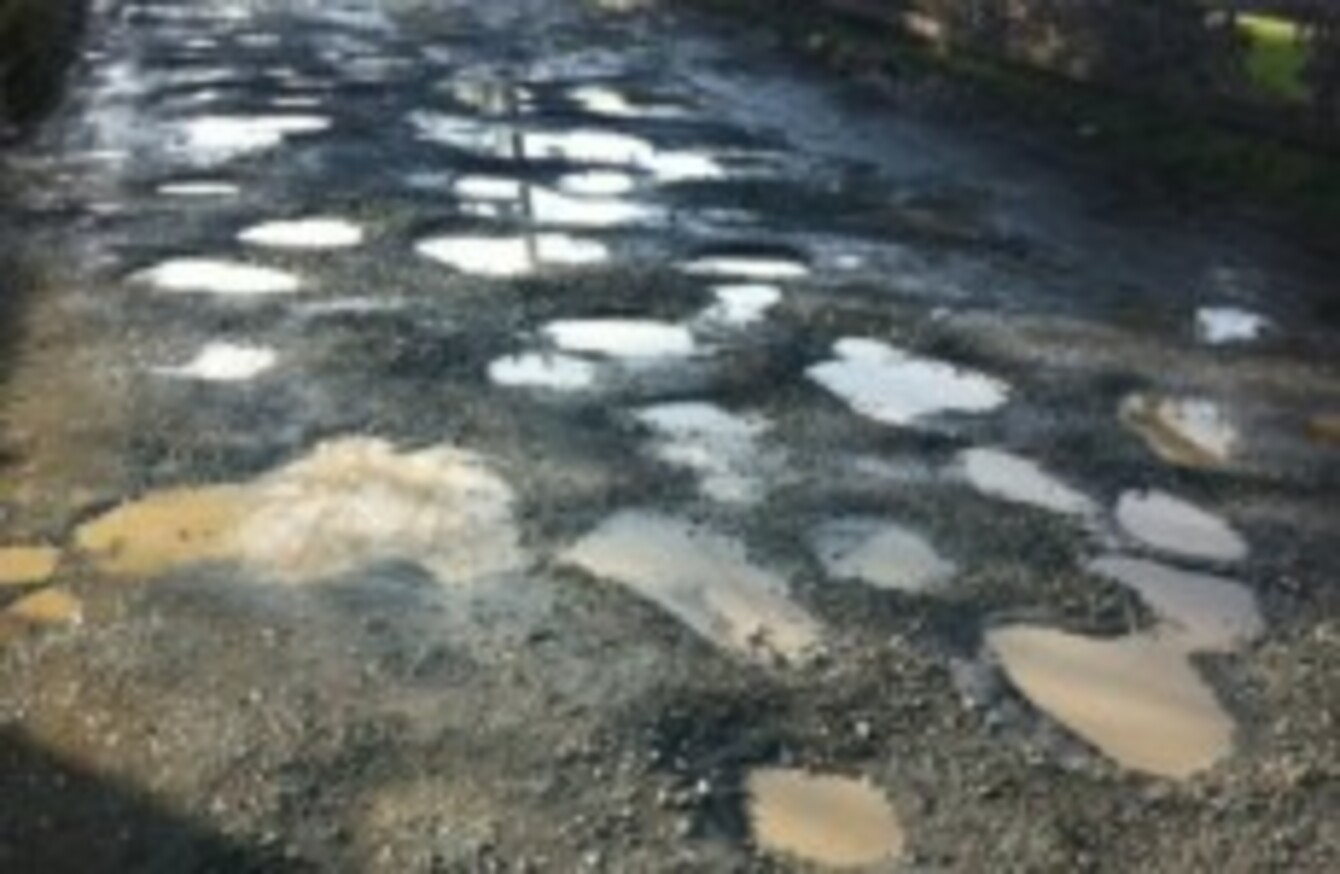 The road between Carrigtwohill and Leamlara in Co Cork.
Image: Ciaran Cronin
The road between Carrigtwohill and Leamlara in Co Cork.
Image: Ciaran Cronin
THE MINISTER FOR TRANSPORT Leo Varadkar has announced that €40 million will be reallocated within local authorities in order to help fix Ireland's roads.
Speaking on Morning Ireland, he said that this wasn't new money, however. "That's just the same money that they can reallocate," he said.
While the minister believed that Ireland's motorways and national primary roads were "generally in good condition", he believed that there was a "real and growing problem with local roads" and that this had been made known to his department on numerous occasions.
'Haven't enough money'
Admitting that his department hadn't the money to repair Ireland's roads to the "standard that we'd like", he instead called on local authorities to focus on maintenance, and announced that a further €2.7 million would be allocated to drainage works in order to prevent further deterioration.
The transport minister said that he was calling on local authorities to put more of their discretionary expenditure into the roads, but said that he didn't have the authority to instruct them to do this.
"I could name and shame," he said. I haven't quite done that yet."
He said that local authorities would need to use a greater percentage of their motor tax take to make this happen, urging them to take "their responsibilities a bit more seriously and priorities road allocations."
TheJournal.ie have run a number of pieces recently about the state of Ireland's roads. A selection of images that users sent in can be seen below.
Road safety

Road safety

Road safety

Road safety

Road safety