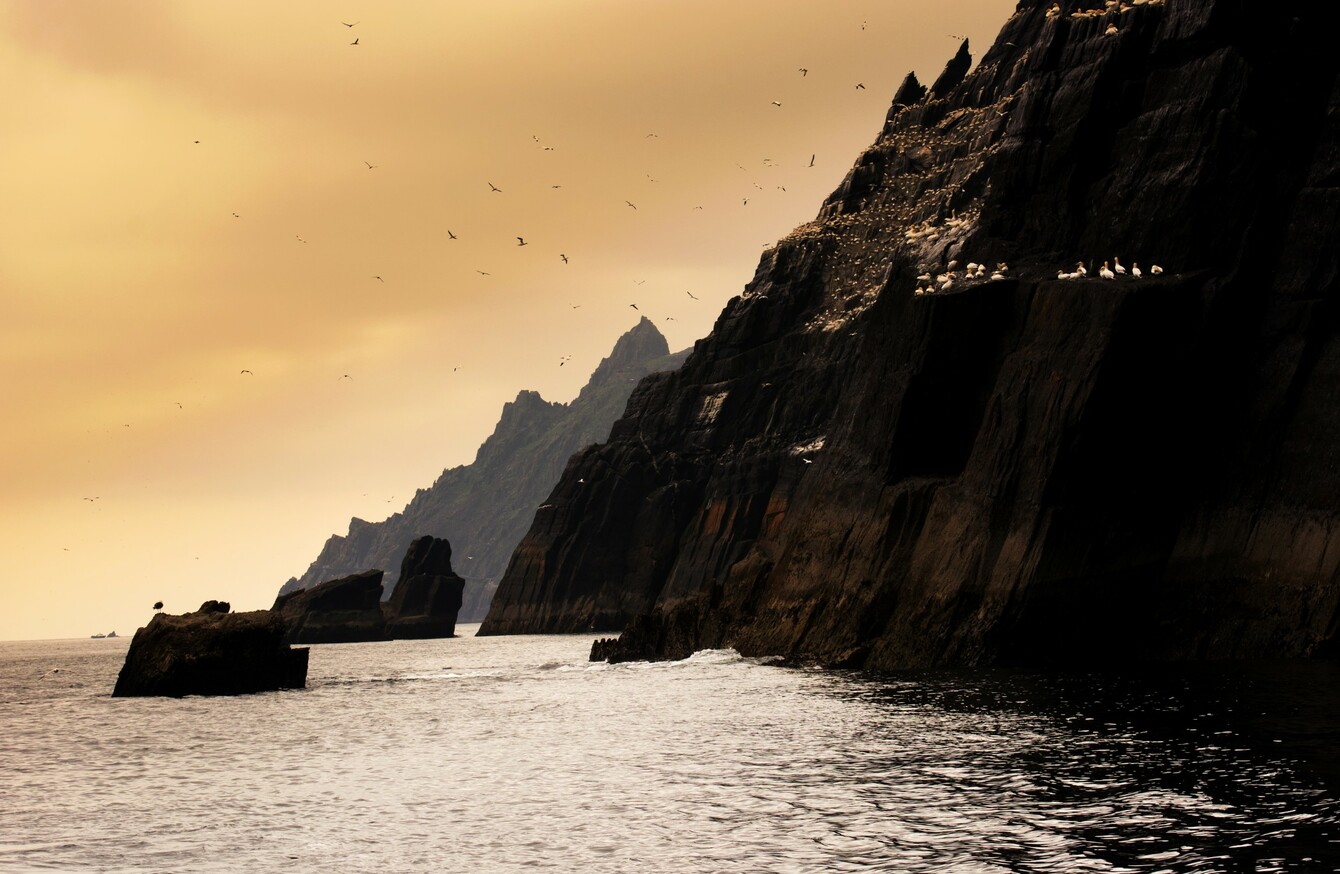 Image: Shutterstock/pgaborphotos
Image: Shutterstock/pgaborphotos
Each week, we ask someone who really knows Ireland's twists and turns to share their favourite places. Today, Rob Rankin of Vagabond and Driftwood tours brings us around.
My background: I was born in Scotland but also lived in England. I met my Irish wife while we were both studying in Scotland and eventually we ended up back here.
I started Vagabond in 2002. The idea came when we were travelling around southern Africa and thought that a more adventurous style tour of Scotland or Ireland could work really well, in the same way that the Overland and Safari tours do in Africa.
We now have 19 vehicles on the road all over Ireland, and there aren't many places we haven't been!
My most memorable Irish destination: Skellig Michael

Skellig Michael is probably the easy answer, it's breathtaking. Landing there is like landing on a different planet. First, it's the Planet of the Birds as thousands of seabirds dive around you, then as you climb the steps to the ancient monastery, it really is like its own world.
On the mainland, some of Ireland's beaches are simply breathtaking, from the wide expanses of Inch Strand in Kerry to hidden gems like Silver Strand west of Louisburgh in Mayo.
My favourite town or village in Ireland: Castletownbere, Co Cork 
I love Castletownbere. Firstly, it's on the sea, it is attractive and welcoming and it has a fishing fleet that is alive and well. Plus It never gets too busy or crowded. While there, a pint in McCarthy's Bar is a must or a trip out to Bere Island on the ferry is a great day out.
The best place I've ever eaten in an ice cream: None, but let me tell you about a banoffee pie
Not ice cream, but in the dessert realm, I always remember an amazing banoffee pie on Clare Island. I had been telling our group about banoffee for days (it's not a big thing in America apparently) and when the lady behind the bar said apologetically that they only had one type of dessert — banoffee — she pretty much got a standing ovation.
The best breakfast I've ever eaten: The Three Q's, Greystones
The full Irish is amazing. Top quality produce, perfectly cooked. I might have to go there tomorrow! Or the croissant with melted brie and bacon at the Moorings Guesthouse in Portmagee is quite simply irresistible.
My favourite place for a walk: Beara Peninsula
Anywhere in the mountains or by the coast really. I was walking on the Beara Peninsula the other day, and it was spectacular and empty. The walk from Dunseverick castle to the Giant Causeway is fantastic.
My hidden gem that not many people know about: Jerpoint Park, near Kilkenny
It's the burial place of St Nicholas and the archaeological remains of the town that once thrived on the pilgrimage trade to visit the grave. The town was wiped out by the plague. A guided tour by Joe or Maeve, the current owners, is fascinating and entertaining. Plus it is a beautiful setting by the Noor.