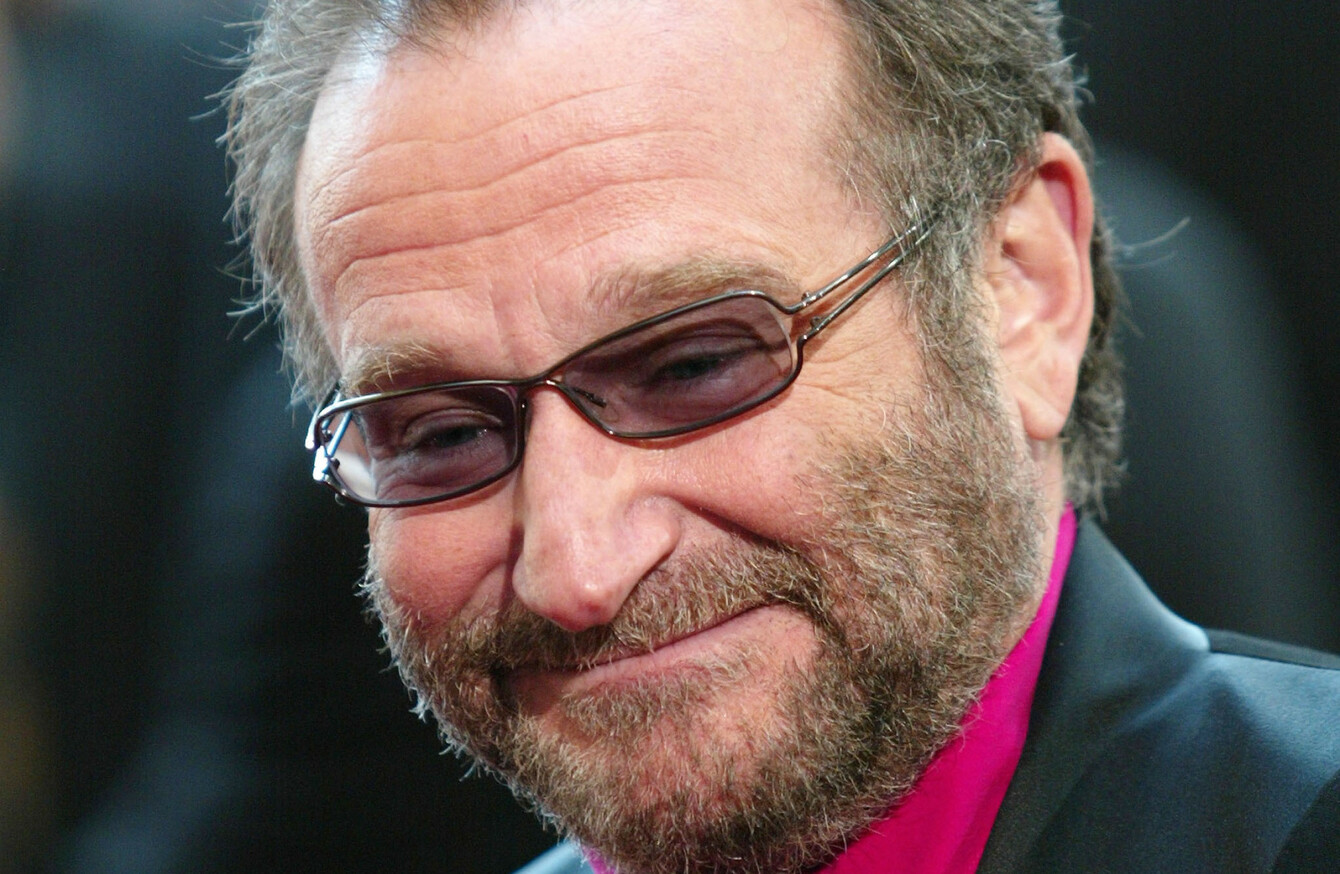 Williams died in August 2014.
Image: PA Images
Williams died in August 2014.
Image: PA Images
THE NUMBER OF suicides in the United States increased by 10% in the months after the 2014 death of Robin Williams.
A major study by a US university has found that while it can not conclusively prove a link between the two, it adds empirical weight to previous research which has shown that publicised suicides can influence vulnerable people.
In the five months after the death of the much-loved actor in August 2014, 18,690 suicides were reported in the United States.
Researches at the Columbia University's Mailman School of Public Health have concluded that this is greater than the 16,849 suicides that would otherwise be expected during this period.
Furthermore, the research also found that there was a 32% increase in suffocation suicides in the five months that followed Williams' death by the same method.
Suicide by other methods also increased but by the much smaller rate of 3%.
The research noted that in the days and weeks that followed Williams' death there was widespread media coverage of his suicide.
Much of this, the research concludes, "deviated from the established suicide reporting guidelines".
In the case of Williams, details of the specific location where he died as well as specifics relating to the method were widely reported.
"Although we cannot determine with certainty that these deaths are attributable to the death of Robin Williams, we found both a rapid increase in suicides in August 2014, and specifically suffocation suicides, that paralleled the time and method of Williams' death," said researcher David S. Fink.
Copycat
Mental health and suicide awareness charities provide detailed advice to media organisations on how to report on suicide in order to guard against 'copycat' actions.
These guidelines are seen as especially important in the case of celebrities or high-profile individuals.
Headline, which provides guidance in Ireland in this area, notes that copycat suicides may occur following the death of high-profile persons and warns against "glamorising" such deaths.
"The 'model' may be a famous person or celebrity, but could also be a relative, friend or neighbour living in a local community," Headline states in its guidelines fore the media
The contagious effect may be precipitated by pervasive grief or over-identification with a person who has died or the circumstances under which they took their life.
In the case of Williams, the report points out that social media is "a new and emerging risk factor" for how information relating to celebrity suicides are reported.
"For example, in the case of Kurt Cobain's suicide in 1994, there was minimal change in suicide rates," the research states.
The full report was published in academic journal Plos One.
If you need to talk, please contact:
Samaritans 116 123 or email jo@samaritans.org
Aware 1800 80 48 48 (depression, anxiety)
Pieta House 1800 247 247 or email mary@pieta.ie (suicide, self-harm)
Teen-Line Ireland 1800 833 634 (for ages 13 to 19)
Childline 1800 66 66 66 (for under 18s)