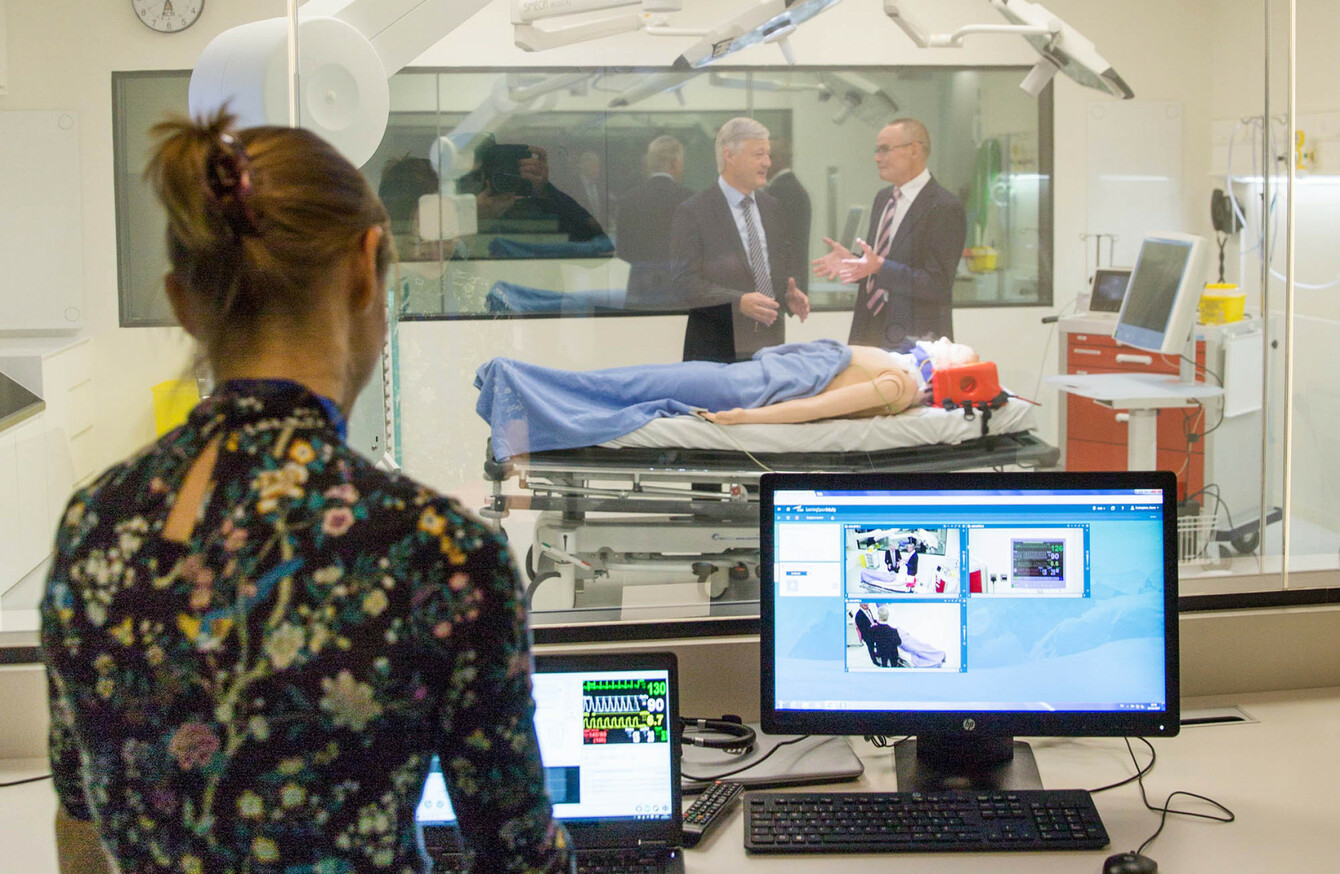 Image: Julien Behal Photography
Image: Julien Behal Photography
Source: TheJournal.ie/YouTube
EVER HAD KEYHOLE surgery? Ireland's medical students are training to perform such operations at this state-of-the-art RCSI building in Dublin city centre.
The Royal College of Surgeons in Ireland says it's part of a drive away from classroom learning setups and towards training based on clinical simulation and virtual reality tools.
Students will be able to practice skills involved with keyhole surgery. Robots are also used to replicate emergency room situations, allowing trainee medics to sharpen their interpersonal skills.
We were invited to take a look at the new facility and see how the new technology works.