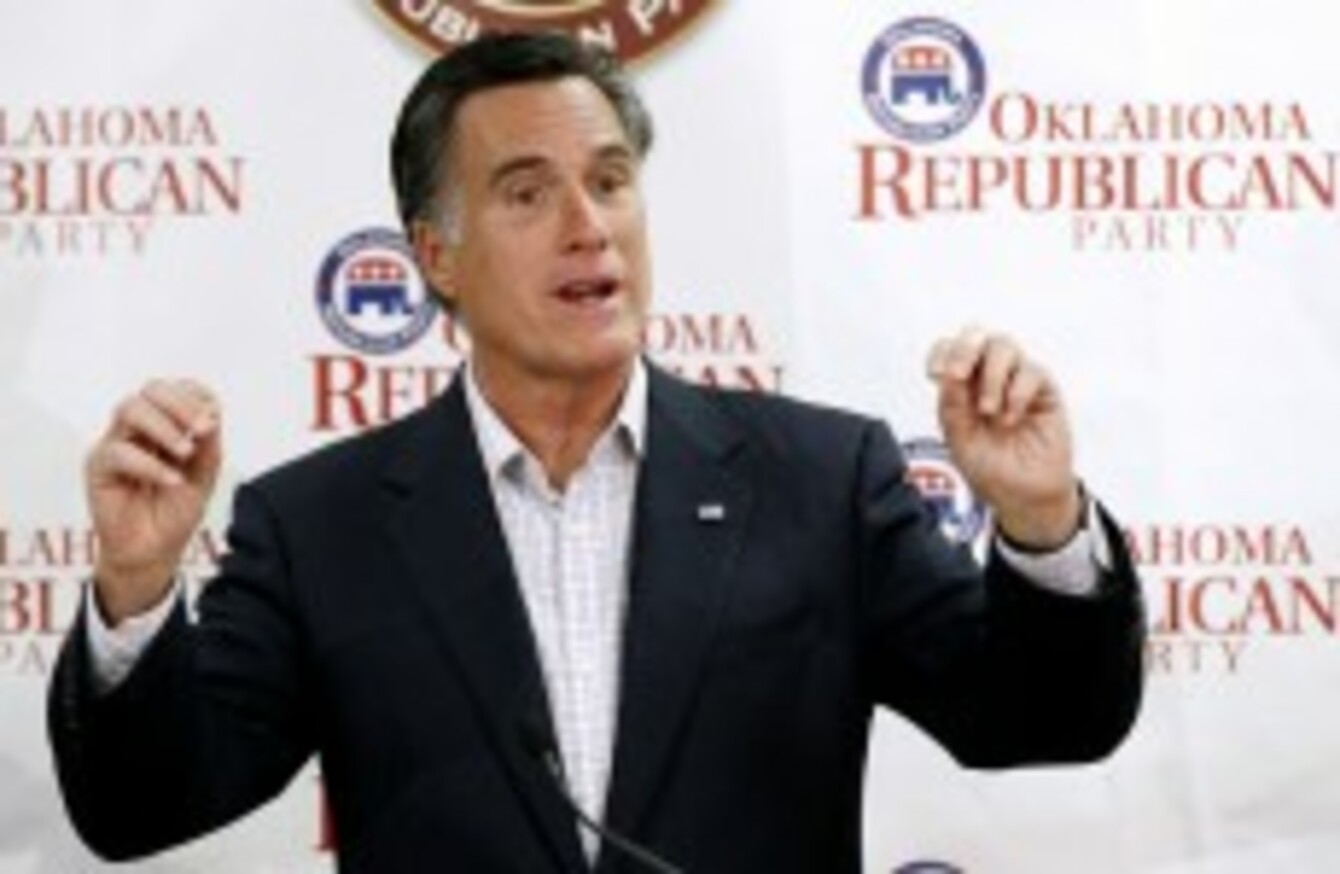 Image: AP Photo/Sue Ogrocki
Image: AP Photo/Sue Ogrocki
MITT ROMNEY HAS apologised to people he may have offended by "hijinks and pranks during high school", after reports suggesting he targeted gay fellow-students for bullying.
The Republican presidential candidate insisted he didn't know that some were gay at the time.
Romney issued the apology during a hastily arranged radio interview today after The Washington Post reported that he had held down classmate John Lauber and cut off his bleached blond hair when they were students at a prestigious boarding school in the wealthy Detroit suburb of Bloomfield Hills, Michigan.
The Post suggested Lauber was bullied because he was gay.
"The people involved didn't come out of the closet until years later," Romney told a Fox News radio show. "I had no idea that this person might have been gay."
"I participated in a lot of hijinks and pranks during high school and some may have gone too far. And for that I apologise," he added.
The report emerged as Romney's inconsistent record on gay-rights is coming under scrutiny following President Barack Obama's embrace of same-sex marriage.
The Post report cites five classmates of Romney's at Cranbrook School recounting details of Romney's encounter with Lauber, whose bleached blond hair fell into his face. Romney led a group of boys that tackled Lauber. Romney cut off his hair with scissors as Lauber's eyes were "filling with tears," according to the Post.
The paper also recounted another incident where Romney shouted "atta girl" at a different student who, years later, came out as gay.
Romney was asked about Lauber during the radio interview. "I don't remember that incident," he said. "I certainly don't believe that I thought the fellow was homosexual. That was the furthest thing from our minds back in the 1960s."
Lauber is now deceased, the Post said.