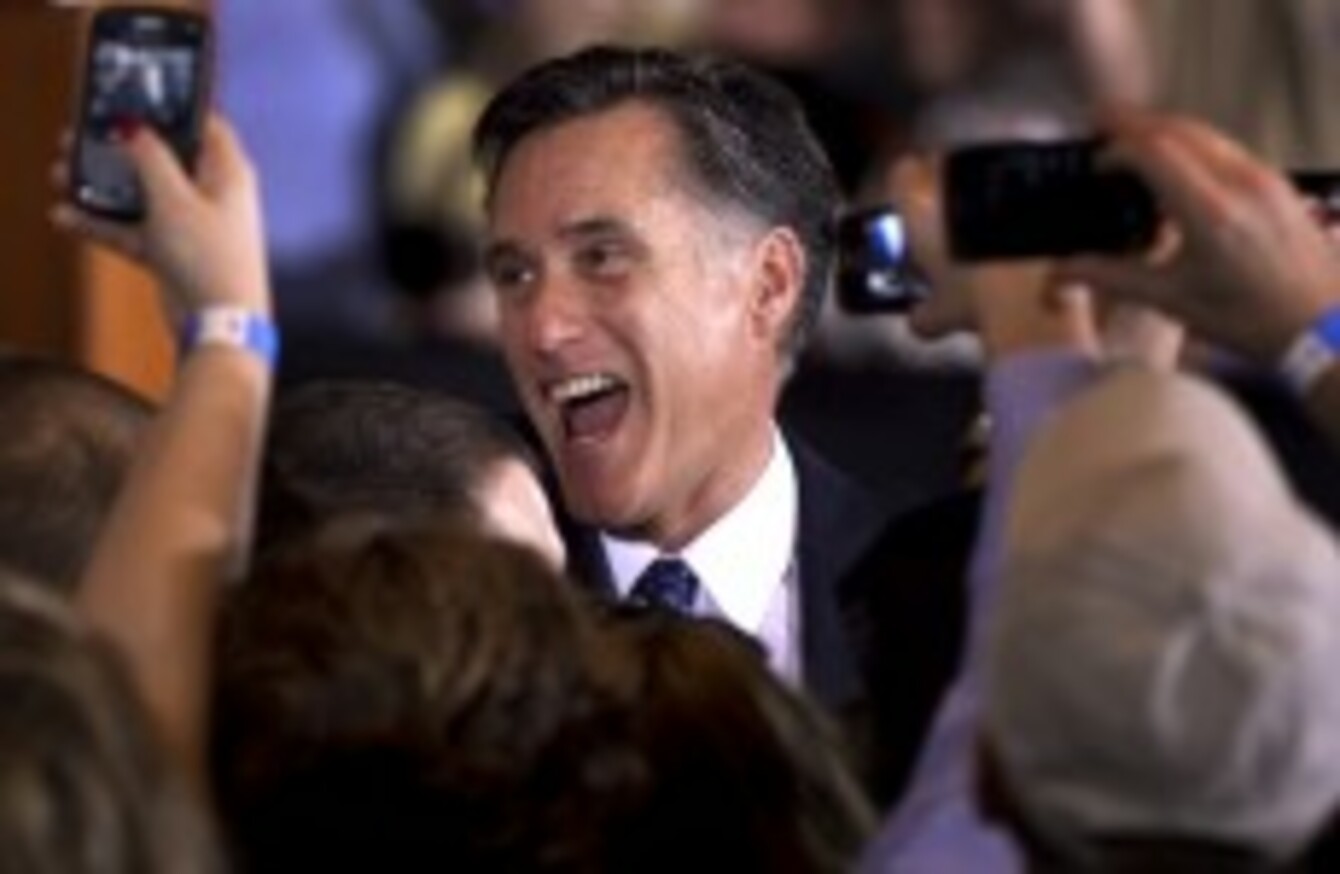 Image: Steven Senne/AP
Image: Steven Senne/AP
FORMER MICHIGAN GOVERNOR Mitt Romney has won a significant victory in the race to become the Republican nominee for November's presidential election.
Romney took 46.7 per cent of votes in the primary in the state of Illinois – one of the larger states in the race, and the home state of the Democratic incumbent Barack Obama.
The win over rival former Pennsylvania senator Rick Santorum, who took 35 per cent of the vote, meant that Romney secured the support of 42 delegates compared to 12 for Santorum, further extending his lead in the race.
Romney's win had been anticipated, however, with polls in the last few days all projecting a significant victory in the state, which carries a further 15 votes through its 'superdelegates' – party officials who can nominate at will and who are not bound to results in their state.
As has been the case with other states, Romney polled more strongly in urbanised areas – Cook County, which includes the large city of Chicago, supported him by a margin of 57-27, while the more rural Effingham county went with Santorum by 61-24.
The overall victory of Romney, however, further underlines the growing differences between Republican voters across the country – with the frontrunner cementing his status as a favourite in northern states, while still struggling to gain support in the south.
Speaking in Chicago after his win, Romney told a captive crowd: "We deserve a president who believes in us – and I believe in the American people."
He went on to assure his Democratic rival that America had "had enough" of his tenure.

(YouTube credit: PBSNewsHour)
Texan congressman Ron Paul took third place in the ballot,with his 9.3 per cent defeating the 8.0 per cent former House speaker Newt Gingrich, whose main support has so far been limited to southern states.
Projections now show Romney has having won the support of 540 delegates, compared to the 236 of Rick Santorum, with Gingrich on 160 and Ron Paul on 73.
The winning candidate will need 1,141 delegates to secure the party nomination at the Republican national convention in August.