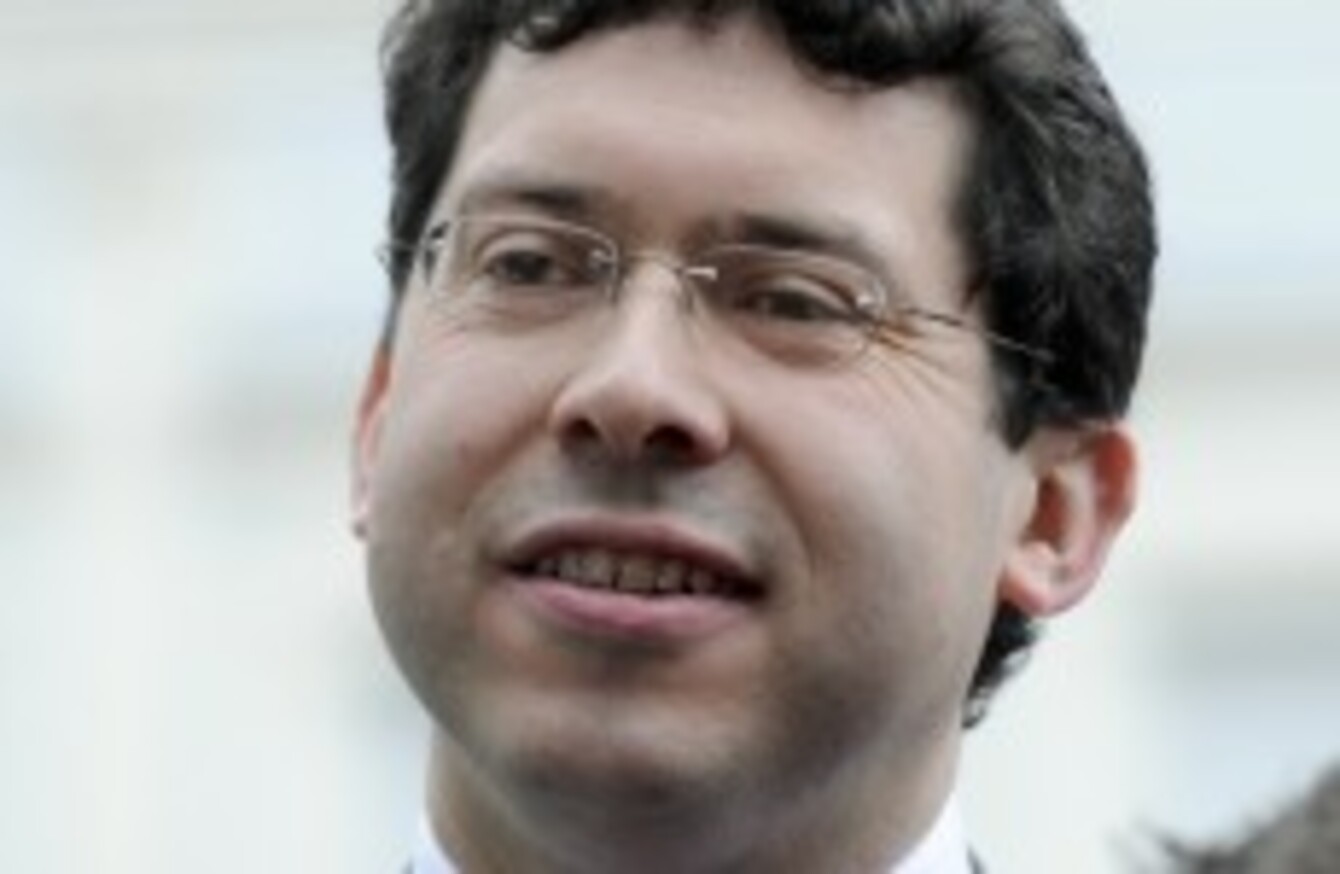 Rónán Mullen on the first day of the Seanad last year
Image: Photocall Ireland!
Rónán Mullen on the first day of the Seanad last year
Image: Photocall Ireland!
SENATOR RÓNÁN MULLEN has denied accusations that he was nasty or unpleasant to a group of women who came to the Dáil to share their experiences of having abortions outside of Ireland after their babies were diagnosed with fatal foetal abnormalities.
Mullen told TheJournal.ie today that he would be "horrified at any suggestion that I was nasty to anyone at that meeting, especially the women who came to tell their stories".
A Dáil meeting, attended by about 25 TDs and Senators, was held on Wednesday so the women could address representatives on their experiences of abortion outside the State.
Ruth Bowie, Jenny McDonald and Arnette Lyons appeared on RTÉ's Late Late Show last night to highlight their difficulties in accessing abortion services in Ireland. The three women had to travel to the UK to undergo medical procedures after they were told their babies were not compatible with life outside the womb.
Bowie told host Ryan Tubridy that she felt the Irish health service had turned its back on her at a time when it should have wrapped its arms around her.
She said the group implored TDs and Senators who attended the meeting to address the situation as a "human rights issue", describing her experience "barbaric and cruel".
Commenting on the meeting, the three women said most of the politicians they encountered at Leinster House were "lovely and compassionate" but noted that one was "extremely nasty" and "not very pleasant".
Mullen's name trended on Twitter this morning after a blog post appeared to link the comments to him.
TFMR, the group advocating for terminations for medical reasons to be made available in Ireland, said that Mullen accused them of having an "agenda" for raising the issue in Leinster House.
Asked about the allegations, Mullen told TheJournal.ie, "I would say there was no single politician in that room who did not feel sympathy for those women, regardless of their opinion on abortion."
They were treated with respect and sensitivity at all times.
Asked about his own beliefs, the Senator said that society can always offer a better solution – with less consequences for the unborn, the women and their families – than abortion.
"There should not be a situation in Ireland where women have to feel they have no choice but to travel to the UK for an abortion," he added.
Commenting on the specific instances of women who are told their babies are not compatible with life outside the womb, Mullen said that in such a tragic situation, he would prefer to see the establishment of perinatal hospices so women can be treated in a "very special way".
Perinatal hospices offer care and accommodation for women who wish to continue with pregnancies despite a diagnosis of lethal foetal abnormalities.
Such abnormalities or a medical confirmation that a baby is incompatible with life outside the womb is not grounds for an abortion in Ireland. However, women are permitted under current law to travel to access abortion services.