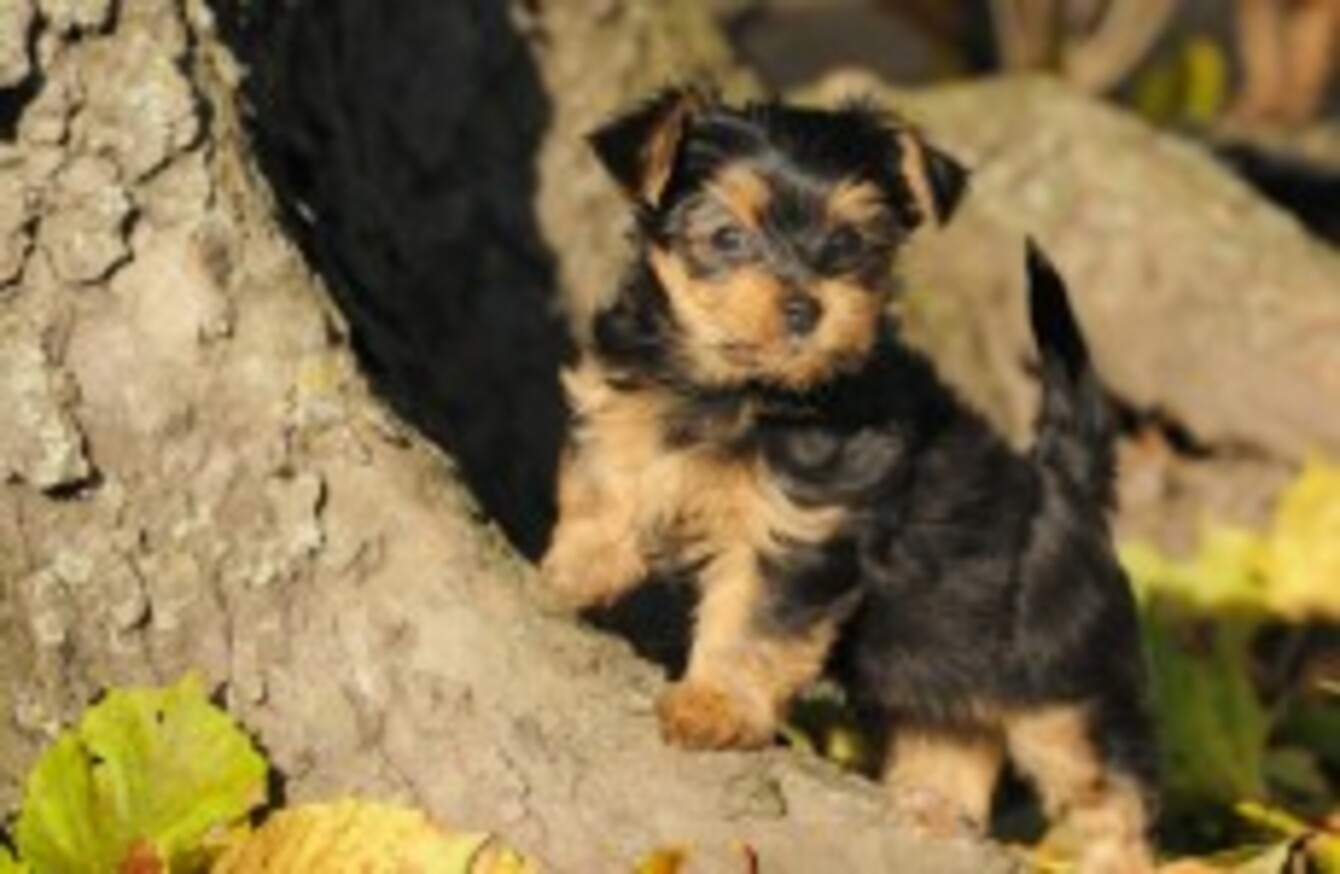 Image: Shutterstock
Image: Shutterstock
TWO ROSCOMMON MEN have been ordered to pay a total of €250 to the Irish Society for the Prevention of Cruelty to Animals (ISPCA) after admitting they docked the tails of six Terrier puppies in March 2014.
James McLoughlin and Colin McLoughlin share an address at Lisacurkia, Tibohine, Co Roscommon.
They were the first people to be summonsed before the courts in relation to offences under section 16 of Animal Health and Welfare Act – which came into force on 6 March last year.
The case took place as a result of a visit made by ISPCA Inspector Karen Lyons to the men's home on 3 April 2014, less than a month after the commencement of the legislation which outlawed the docking of puppies' tails and the removal of dew claws by lay-people.
Lyons discovered a litter of four week old Terrier puppies in a shed on the property.
The ISPCA said it was later established that the docking of these puppies' tails had been carried out after the implementation of the new law, without the involvement of a veterinary surgeon.
The puppies were surrendered into the care of the ISPCA and were subsequently rehomed. A file on the matter was prepared by the ISPCA and submitted to the Department of Agriculture's legal division.
ISPCA Chief Inspector Conor Dowling said Ireland needs to "get away from the attitude that this sort of mutilation is normal practice and that some breeds don't look right with long tails".
"This is just one of several cases we have instigated in relation to the illegal docking of puppies. People must be aware that to perform this act is a criminal offence and can have serious consequences," Dowling added.