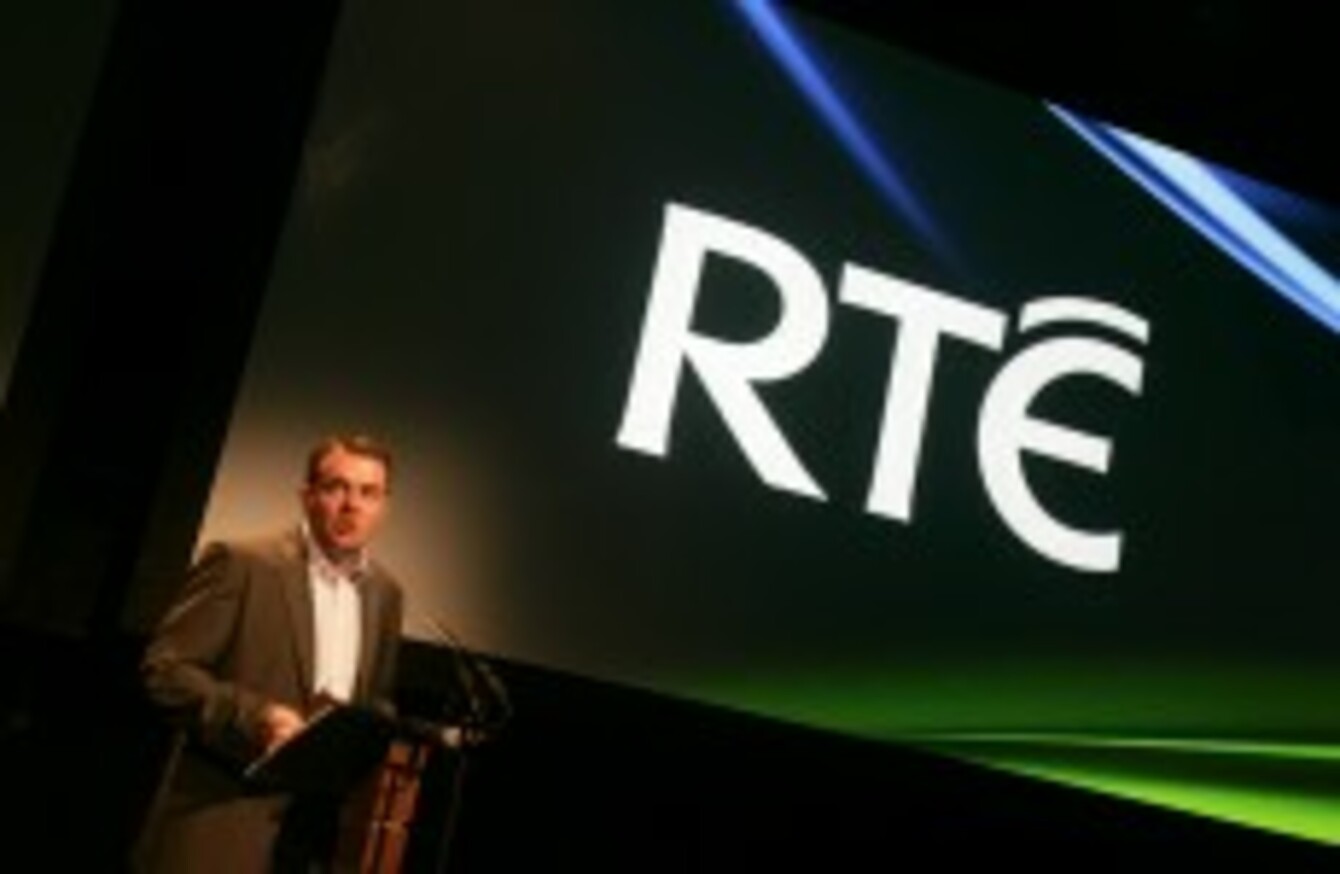 Director General of RTE Noel Curran
Image: Eamonn Farrell/Photocall Ireland
Director General of RTE Noel Curran
Image: Eamonn Farrell/Photocall Ireland
TODAY SAW SOME major changes to RTE's current affairs journalists – but the broadcaster also announced a shake-up of its standards and guidelines for staff.
RTE editorial staff are to be issued with and trained in the  new journalism guidelines which have been developed over the last three months and which apply to news, current affairs and factual programming. Here's some of what the guidelines say.
(You can read the full guidelines here. Warning: it's a PDF).
Internet and social media:
The guidelines stress that editorial staff need to be particularly careful when using information on social media sites from individuals:
Individuals post material, including pictures, audio and video, which may reveal information about themselves, generally for the benefit of friends and acquaintances. A balance needs to be struct between appropriate use of material may have unthinkingly put in the public domain and fairness to that individual and respect for their privacy even if they have become part of a news story.
The guidelines stress that great care should be taken when using any information from the internet and specifically social media sites:
As always, be wary of reporting anything second hand and look out for the possible hidden agenda. Corroborate wherever possible and check the identity of any contributor you intend to use.
Journalists are warned to verify stories that appear on other sites before running the story, and to attribute the source clearly so that the audience can access the information and its source.
Under a section called 'Hoaxes and Spoofs', staff are warned to clearly check the source of the information to avoid a repeat of 'Tweetgate':
Many websites and social media streams contain bogus information such as spoof news reports. Some campaign and activist sites mimic the domain name and design of an official source for reasons of satire or misinformation. You must take care to perform thorough provenance checks before using material from a website or a social media stream using for example, "about us" sections or "WHOIS".
Staff are warned to look out for biased sources and out of date information.
Roles and responsibilities
The new guidelines spell out clearly who on the RTE staff has editorial responsibility for  content: everyone.
All those involved in the creation of RTE content including researchers, reporters, producers and editors are required to exercise editorial responsibility for it.
Staff are advised that they must give proper notice of any editorial matter which is likely to cause controversy or have an extraordinary impact.
The Director General is described as the editor-in-chief for content broadcast or published by RTE – but the guidelines note that there are limits:
However, it is not possible or practical for the Director General to be involved in routine day to day editorial decision making across all of RTE's output. The Director General's editorial role is therefore primarily a strategic one, where he/she sets overall editorial priorities, standards and direction for the organisation.
RTE Editorial Standard Board
A new Editorial Standards Board is to maintain and monitor the standards of content produced by the broadcaster. The Board will be independent, and will have responsibility to provide an assessment of the merits of formal and substantive complaints lodged against RTE programmes and output.
The guidelines state that the Board will also function as a separate resources which can be used to help assess and examine programmes before they are broadcast.
Trust and accuracy
A large part of the guidelines is devoted to trust and accuracy, noting:
RTE exists to serve all the people of Ireland. Their expectation is that we will treat their interests, views and beliefs accurately and fairly; that we make our best effort to be truthful; that we do not favour one side or another of a contested issue; that we don't represent vested interests; and that we have no personal interest in what we broadcast.
The standards stress that editorial staff have to do all they can to ensure that facts are accurate and presented in context, without misleading the audience.
We should try to witness events and gather information first hand. Where this is not possible, we should talk to first hand sources and, where necessary, corroborate their evidence.  We should  be reluctant to  rely on a single sourcePage | 10 especially if the information from that source has been given on condition of anonymity. If we do rely on a single source, a named on‐the‐record source is always preferable
Editorial integrity and independence
The guidelines note that the public "must have confidence in the integrity and independence of what they hear and see on RTE's services".
RTÉ must be editorially independent of government, business interests, political parties, trade unions, and pressure groups. There is no room for any perception that presenters, reporters or producers personally benefit from their decisions as to who participates in programmes, what products are featured and what issues are discussed.
#Open journalism No news is bad news Support The Journal

Your contributions will help us continue to deliver the stories that are important to you

Support us now
Financial journalism is singled out as an area that should not be undermined by outside activities or financial interests of any journalists in RTE.
Journalists and presenters covering financial news have been instructed to register all their shareholdings, financial and business interests, and dealings in securities.  Staff are also warned against engaging in insider trading or market manipulation.
In another area, the guidelines advise on what can and can't be worn on screen:
RTE does not permit presenters to wear religious or political  badges or symbols on screen which could be perceived to undermine impartiality.
The report also includes guidelines on fairness, public interest and privacy.
Doorstepping
Doorstepping – an interview with someone who was not expected to be interviewed for broadcast – should normally be a last resort, the guidelines state.
It should not be used simply for dramatic effect.
Any proposal to doorstep someone must be approved in advance by the relevant senior editorial figure.
Accountability
The guidelines stress that the best way to deal with corrections and clarifications is to respond quickly "and on our own initiative" rather than having to subsequently deal with a complaint.
If a mistake is  pointed  out  to RTÉ and it  is deemed to be of  a relatively trivial nature, the programme will not refer to the mistake on air. However every effort must be made to avoid repeating the mistake again in subsequent broadcasts.

If the mistake is more substantial and the view  is taken by  the programme team that the public  record needs  amending,  the programme or service responsible for the broadcast or publication of the inaccurate information will clarify matters as soon as feasible.